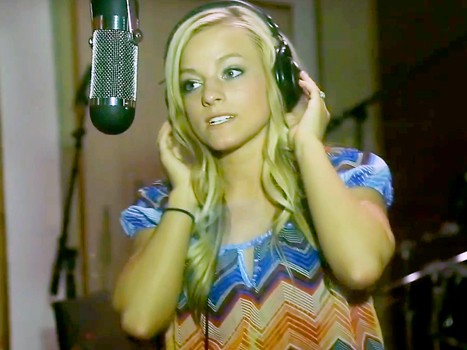 MTV's Teen Mom 3 star Mackenzie McKee has released a new single titled "The Sweetest Treat," a hybrid PSA and catchy kid-friendly rap song to help them learn about diabetes.
The topic is no stranger to Mackenzie, who suffers from Type 1 diabetes herself. Since the cause is so close to her heart, she is donating part of the proceeds towards diabetes research. The lyrics were written by Adam Barta (full disclosure - that's me), and track produced by LA on the Track, who is rapidly becoming one of LA's hottest in demand hip-hop and R&B producers.
The song lists a fun step-by-step way that kids can talk to their parents about making healthy choices when it comes to diet and exercise.
The music video features Mackenzie in the studio with LA on the Track and some footage of her keeping active with her kids.
The song (and accompanying video) was put out by GR Media Firm and is available on iTunes.
I can certainly get behind a Teen Mom star doing something positive, especially a project that's kid friendly. Because that's on brand, right?