As an established photographer, Terry Manning has captured images of some of the most iconic individuals in history including Dr. Martin Luther King Jr. As a world-renowned producer, he's assisted the creation of records by Otis Redding and Shakira and as his own music artist, he's delved deep into his passions for jazz, combining it with several other genres, to create stunning works that you can't help but be captivated by.
Currently preparing for his upcoming exhibit in Rhode Island on June 4, Terry kindly took time out of his busy schedule to chat ambitions, artists, success and social media.
PW: Please introduce yourself.
Terry Manning: Hello. I am Terry Manning; photographer; music producer, composer, engineer, artist and owner of Compass Point Studios and Lucas Microphones.
PW: How would you sum yourself up in three words?
TM: Motivated. Energetic. Fortunate.
PW: What were your career ambitions growing up and were they anything like the career paths you've gone down?
TM: I never thought about any ambitions or desires for the future as "career paths" in the context of working, but rather as the things I not only wanted to do, but was going to do. Having a "career" was secondary to achieving the goals, whether the results made money, or not.
From the very start I loved music, and was determined to do it, create it, live it…to the highest level that I could do. I've come a long way in music, but still have several plateaus to reach. From early day of reading books, I wanted to fly airplanes…I did that one as well, becoming an instrument rated pilot, and have owned two aircraft. Almost as early as getting into music, I fell in love with photography, and I also made that work, now with Museum and Gallery Exhibitions in many places, and several books published. And I always wanted to "just learn," and so far have achieved degrees in Political Science and History…but am working on more!
Every day in life is special, and I am determined to make as much out of each one as I possibly can. There are a few other things I want to do, so I'll watch out for what might come next!
PW: You're a man of many talents. Most notably, you're a world renowned music producer who has worked with Led Zeppelin, Otis Redding, ZZ Top, and Shakira to name just a few. Of all the bands and artists you've worked with, could you pick a favourite and if so, who is it and why?  
TM: Picking a favourite is always one of the hardest things to do! Almost all of the thousands of recording sessions I've done have been huge fun, and almost all of the artists involved have been wonderful people, and have become good friends. For example. Lenny Kravitz is almost like a brother or a cousin. Billy Gibbons, Mavis Staples and Jimmy Page have been close friends for many years. Steve Cropper, in addition to being a great mentor, is also an almost lifelong close friend. So, ZZ Top sessions, Staple Singers sessions, Led Zeppelin sessions, Booker T & The MGs sessions…all could easily top the list, along with many others.
But there is one artist I often look back on with a special respect, and one who really touched me emotionally in several ways…the great Billy Eckstine! He was already such an iconic figure in the history of music by the time I got to work with him, and he showed that prowess in session. Such a voice, his approach was so professional, and working with fully orchestrated classic songs really made it special. And when, at the end of recording and mixing, he told me, "This was the best sessions I've ever done, and the best sounding mix I've ever had, thanks!" that really got to me! But sadly, today many may not even know who Billy was!
PW: How did you get into photography and what was it like to hold your own grand exhibit at the Stax Museum of American Soul Music in Memphis back in March?
TM: Right at the same time as I was first getting into music, I was also already doing photography. In fact, in the late 1960's I was a photojournalist for NME, amongst other newspapers and magazines. And I was extremely lucky to have made the close acquaintance of a literal photographic genius - and perhaps, madman! - in William Eggleston. He very kindly mentored me, and we shared several common friends who were also interested in both music and photography. I veered more towards the music side when the rent was due and music started paying me more, but I never lost my love for photography, and have always continued shooting.
The recent exhibit at The Stax Museum of American Soul Music was an incredibly satisfying culmination of the two art forms. I started working with Stax musically in the early 1960s, and was literally the last person out of the door when they were closed down by some sad circumstances in 1976. Some of my most fun times ever were had working on some of the great Stax artists' music. And I was devastated when the original McLemore Ave. building was torn down in the early 90s. So to have one of my big photo exhibitions in the newly-built beautiful Stax Museum, located right in the exact spot where I first walked in their doors all those years ago, was just an amazing experience, very fulfilling emotionally.
PW: Who or what do you most prefer to photograph?
TM: Honestly, as much as people seem to like my photographs of famous people…whether musical, or political, or whatever…for me that part doesn't really matter as much as the image itself. I don't necessarily seek out special people to photograph, but of course if they are in front of me, I will always try to make the best photograph of them possible. But my preference is simply to find things I like, and capture them. This could be almost anything - mundane or important, just as long as there is something artistically pleasing that I want to catch.  So I can't really say I have a preference…the next thing I would love to photograph will be whatever I next see that I "just have to capture." And it could be literally anything, anywhere.
PW: What, to you, makes a good photograph and do you have any favourites out of the many you've taken?
TM: Well, it would be very easy to just pick out a shot of one of the famous people, especially of Dr. Martin Luther King Jr., taken just a few hours before he was tragically struck down. And one of those thirteen in particular from that day still gives me the most major goose-bumps every time I see it! But to be honest, my favourite is almost always one that I just recently took! I can never wait to go through the entire process…from seeing something that excites my senses, to taking the photograph, to getting the image into my processing situation, and finally to hold that fresh vivid 16" x 20" brand new print for the first time! It's exciting each and every time. To relate what I saw - whether just a few hours ago, or in some cases many years past - to a still image that can last forever, it's a whole process that I am in love with.
As for what makes a good photograph, I would say that it does not have to be any special person or thing, but something that should have good art sensibilities to it. Important elements such as the composition, any architectural features - the way lines and shapes go together) - a certain colouration perhaps…it's hard to say exactly, but when everything in an image works copacetically, it just comes to life and deserves to be archived. When taking the photograph though, you must be aware of these elements, and be able to catalogue them in a instant in your brain, and react as needed to make it the best possible image.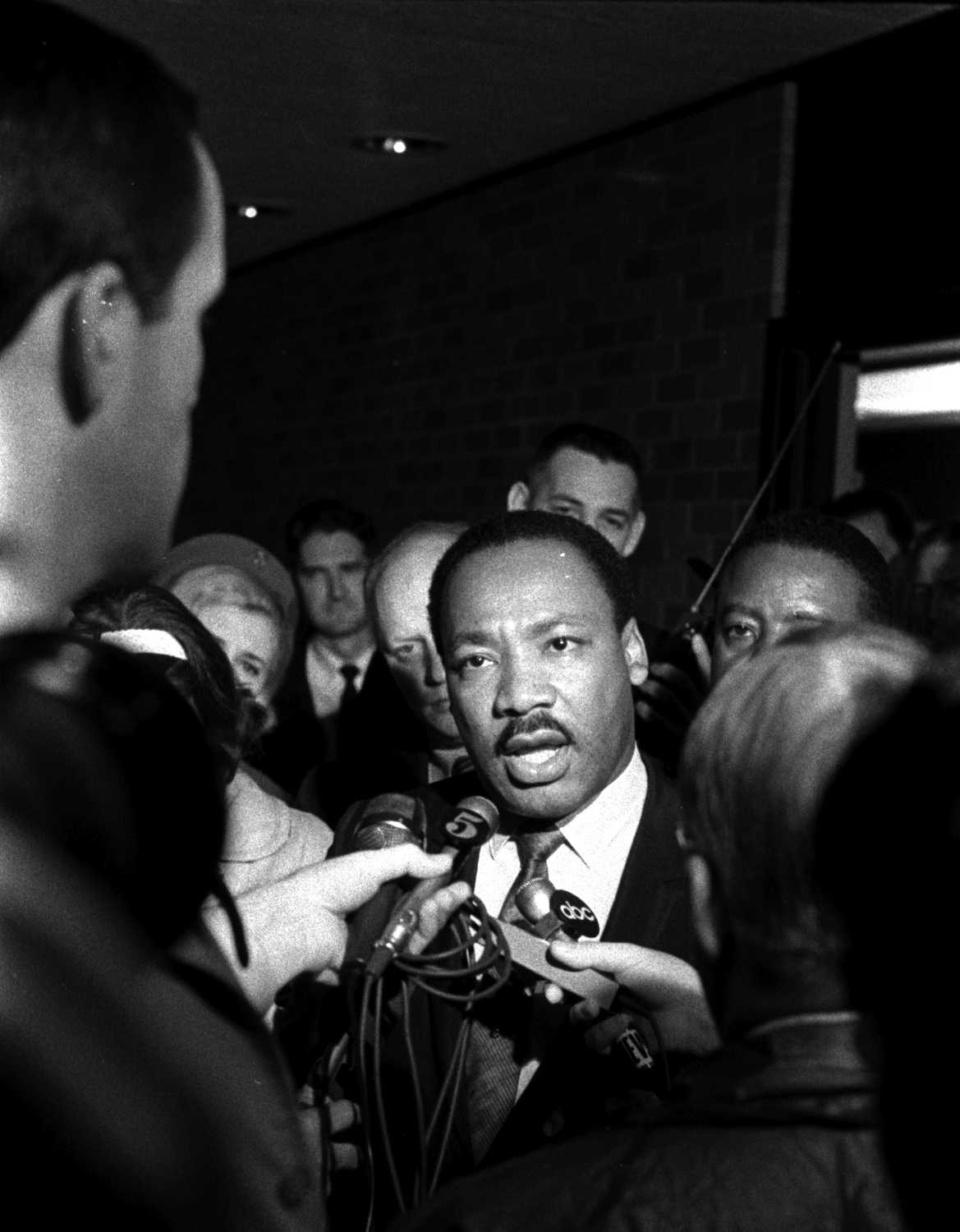 ©2016, Terry Manning. All Rights Reserved.
PW: You're also a gifted musician who has released a few solo albums, but your new project 3@Sea is a jazz trio. How did that come about? 
TM: Because what I am known for in music has been for the greatest part rock and pop, most people would not know that I actually started in formal music training at The University of Memphis in the music department. This of course meant music theory, composition, ear training, music appreciation, all of the normal studies for music students. And although my main professor - and mentor, Dr. Tom Ferguson, a renowned jazz musician -  and I both soon realized that my strengths were playing by memory and ear, not actually sight reading the music, and Dr. Tom "suggested" that I spend more time with my rock band, that early training and love for classical and jazz never left. I always kept composing instrumental pieces over the years, some classically styled, some jazz, some rock. Then in 2010 I started producing albums by a classical ensemble called C Force, which included a tremendous flutist, Christine Gangelhoff. They even recorded a couple of my compositions.
So even though I had one different instrumental album almost completed, I decided to start another, which could incorporate her flute as a main instrument, along with two of my other favourite instruments which I play, the vibraphone and cello. Then the idea of also incorporating my son Lucas Manning, who is a DJ and electronic music producer, into a three piece "band" came to the fore. Once I had composed seven or eight pieces, Christine came up with the idea of naming the pieces after the planets in our solar system. Of course we were all aware of Gustav Holst's "The Planets," but that was another time, another style, and today we know much more about the solar system. So I adapted the already-composed pieces somewhat, and created the remaining ones specifically tailored to the other planetary bodies.
It's not traditional jazz music, as it incorporates some elements of pop, classical, electronica and exotica, so it's hard to define it. Christine played the flutes, Lucas did some beats and sound effects, I played a variety of instruments including the vibraphone and keyboards, I incorporated some session players - horns and strings - and brought in a couple of guest soloists on three of the pieces - one of which is the great Cuban Jazz trumpeter Yasek Manzano!
PW: Musically, do you think there is any band or artist you or the band sound most like, or do you try to create something that's truly unique through what you do?
TM: I would tend towards the latter, because this music is not easy to define. There were several inspirational artists I sometimes thought about, including Karlheinz Stockhausen - who was an acquaintance and mentor of mine, years ago - Martin Denny, and even some of the "Memphis" Stax horn sounds. But for the most part, it just went where the muse led, and turned into something that I'm not sure what it is! So I guess it must be unique.
PW: Which bands or artists did you grow up listening to and how, if at all, have they influenced the music you create?
TM: That's a huge question, because I have listened to and loved so much over the years, and in so many varied styles. I love big band music…The Tommy Dorsey Band was always a big influence, as were a couple of vocalists that sang with his band, Ella Fitzgerald and Frank Sinatra. I love rock and roll…the early stuff like Eddie Cochran and Buddy Holly, not to mention Elvis, was very important to me., as well as later Led Zeppelin and others. I love classical…J. S. Bach is perhaps the greatest musical mind ever, although a few others might rival that, Mozart amongst them. For a while I had hoped to become a "Bach Pianist," and would listen to his works at half speed to learn them by memory - that one didn't pan out in the end! John Cage and Moondog were acquaintances and mentors, so they were influences. I love blues…Robert Johnson of course, Elmore James, Sonny Boy, Wolf, so many greats, and they inspired me as well. Really I just love the music that I think is great, and that is what always inspires me, adds to the lexicon.
PW: Is there a story behind your first single "Venus?"
TM: When I was composing this one, I was looking towards something that would have several sections that "said" different things, yet which definitely were part of the same piece. Hence the "breakdown" part in the middle which goes into an entirely new direction, but returns to the theme, I hope, well. 
"Venus" was one of the ones I had written before the Planets concept was fully realised. Once that album title and concept was chosen, for the "faster" inner planets, the "rocky" ones, I was looking for the compositions that were faster paced, and a bit more "pop" melodically. As you go further outwards from the sun, the orbits get bigger, the planets themselves are bigger and more ponderous, so I wanted to keep the pieces as much related to how I viewed the planets themselves as possible.
The people involved in picking a single were looking for one that was upbeat…ideally with some pop melody elements involved as well, and both Earth and Venus seemed to fit that bill nicely. It's not quite the same of course as picking the single for a rock or pop record, but some of the same criteria are involved nonetheless. Of the two, more people seemed to think Venus has the biggest initial impact.
PW: How would you sum up your debut album and do you have a favourite track?
TM: By "debut album," if you mean PLANETS, it's a bit hard because they are still so new and fresh, and I do not have the luxury of objectivity borne of time to help me choose. But one that I always gravitate towards is "The Deep Horizon," because it is starting to tend towards a concept I want to explore more, with more electronic music and musique concrete sounds, couple with grand melodies.
But if by "debut album" you mean my very first album released…"Home Sweet Home," a rock album, I am very partial to my cover of "Savoy Truffle," again where I was able years ago to experiment with electronic sounds and effects.
PW: Who or what most influences your song-writing process?
TM: I guess several people have seriously influenced me for song-writing. Certainly Brian Wilson, Moondog, Buddy Holly, Bobby Fuller. But I think that my environment influences me the most. Am I happy, has something bothered me recently, is the weather absolutely gorgeous…things like that. Song-writing/composing to me comes from pretty deep…unless writing for something specific - like an assigned task with an assigned theme - it's usually an emotion inside that "needs" to be expressed somehow. And my way of inner expression is musical. For some people it might be dance, or graphic art, or some other form. So what is going on around me gets to be the important focus.
PW: In your opinion, which is the greatest song ever written and why?
TM: Another loaded question! As always, there are so many great ones to choose from. By "song," I am assuming to leave out the great classical compositions, and go rather towards the rock and pop era. Brian Wilson, Dylan, and The Beatles of course are easy catalogues to look through for answers and Carl Wilson was a good friend, so I could easily lean in the Beach Boy direction, but there is one emotional pop song that does stand out in my mind, and it was written by my best friend of ten years, Chris Bell. I am referring to "I Am The Cosmos." Chris really captured his conflicting inner emotions in this song. The lyrics can be interpreted any of several ways, and what was the conflict in Chris' mind is right there. Musically it is brilliant as well, using chord structures that are not as common as in most rock/pop songs. Chris' version that is known today is actually his final demo…he never fully captured the production that he desperately wanted. In fact, he came to me after all of his various demo versions had been done, and asked if I would help him record a "finished sonic production" version. I told him I would love to, but after I finished a ZZ Top album I was working on at the time. But Chris sadly died before we had a chance to do it. I often play that song live as a tribute to his great prowess and talent.
PW: What are your thoughts on social media? Do you think it's necessary for artists today or are there two sides to it, like most things?
TM: Today, I think it is imperative! It's very hard now to rise above the noise floor, since almost everyone has the capability to get their music and ideas at least on the internet somewhere. And the music business has morphed somewhat away from the major label idiom; as there is nowhere near the amount of capital available to finance and promote many new groups/artists, it has become even more incumbent upon the artists themselves to do their own business.
This is both great and not-so-great, so there are the two sides. It's good in that anyone of almost any means can get their music and message out there, immediately, like never before. But it's bad in the sense that it needs to be great to have an impact, and there are no filters now. Plus, they have to do everything themselves…the labels had large teams of people to take care of promotion, marketing, and distribution.
Now, you gotta do a lot yourself, so learn every aspect you can about the music business!
PW: What are your upcoming performance plans?
TM: I just finished four shows, one of which was filmed with multiple cameras and recorded on multi-track, and this will be coming out in the Fall at the http://eveningatelvis.org site. And it came out sounding so good, we may release this soon as a CD and vinyl!
But for the next live show to be played, I will be a headliner at The Border Legends Festival in El Paso in October. We will be doing "The Terry Manning Memphis Soul and Rockabilly Revue," and it should be a blast! After that, we are looking at some possibilities for a UK tour, which might morph onto some European dates as well.
PW: Finally then, what advice would you give to anyone looking to follow in your career footsteps and what's your ultimate ambition? What one thing would you most like to be remembered for?
TM: You ask easy questions, and hard ones, all wrapped together!
For the easy part to answer:  I can give good advice to people coming up who want to excel in music or photography…or in anything…it's the same advice. You must somehow find what you are actually good at doing, and then do it until you drop. BUT, do it correctly! Like in a sport…years ago I was taking racquetball lessons from a well known professional, and he taught me to practice, practice, practice - but NEVER to practice poorly. He showed me how than an hour of working on technique properly, doing it all correctly, was much better than weeks of just going onto the court and playing while not adhering to proper principles. Whatever you are doing is always becoming part of your MO, your own personal way of doing things. So be sure you know what you really like, and be sure you learn how to do it right…then you cannot be stopped.
For the hard part to answer:  Ultimate ambition, and for what to be remembered, are a little more difficult to talk about! There are new things I have on my list to do; one is to complete some classical compositions I have been working on for many years, and to get them well recorded and released into the public domain. I have a new rock album almost finished. I want to buy another airplane. I want to spend months alone in a van traveling the country and photographing. And many more things. As for being remembered, if people who knew me thought that I treated them fairly and well, that's enough. But of course I hope my photographs and music will live on in some way!
For more information on Terry Manning, visit his website or follow him on Twitter.