When Mikaila Ulmer was four years old, she was stung twice by bees. That same year, she started a lemonade business using honey from local honeybees. Fast forward seven years to today, where there Whole Foods chain states will sell her homemade lemonade in 55 of it's stores.
Rather than develop a phobia from the painful experience back in 2009, her mother suggested she research bees, and Mikaila discovered they were in danger of becoming extinct. From there, according to an interview with CNN, she decided to sell lemonade that was sweetened "with honey instead of sugar or artificial sweetener, which would be healthier, save the bees, and support beekeepers."
Mikaila's recipe comes from her Great Granny Helen, whose recipe from the 1940s includes flaxseed, in addition to honey. Her lemonade products come with mint, ginger, prickly pear, or black tea added. In her interview with NBCBLK, Mikaila advises both kid and adult entrepreneurs to "definitely be okay with working hard" and to "create a business that you have a true passion for." She also shares her own experience in being a "social entrepreneur," which balances "making money and helping save the bees."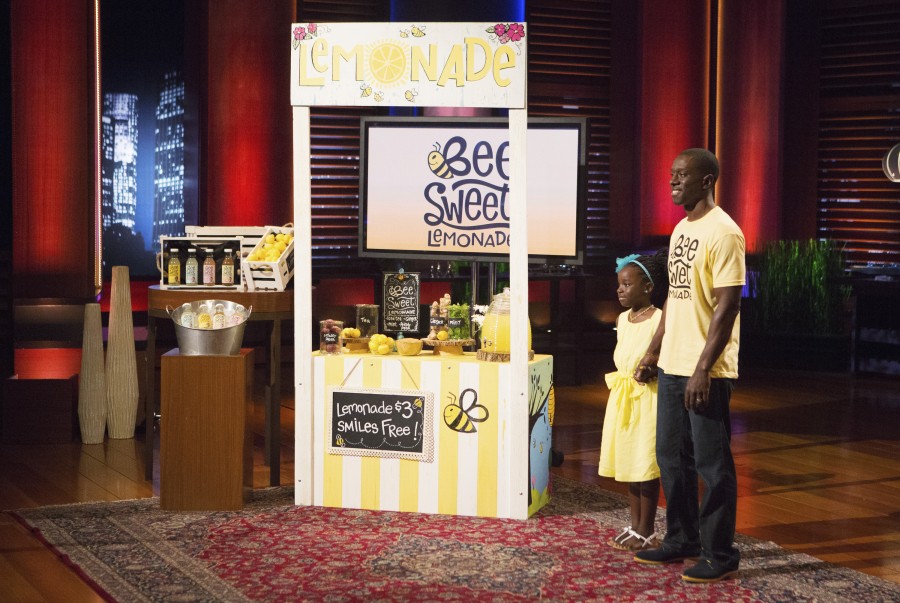 TV Equals
In March 2015, she went on ABC's Shark Tank to pitch her product to investors; one of them, Daymond John, put in $60,000 for a 25% stake in her company. For now, in addition to the Whole Foods locations in Texas, Oklahoma, Louisiana, Arkansas, and Florida, you can find Mikaila's BeeSweet Lemonade in ice cream and pie shops, BBQ joints, and other eateries and retailers in San Antonio and Austin.
At this year's SXSW festival, Mikaila was recognized as one of ten Innovators of the Year by the MVMT50 coalition.