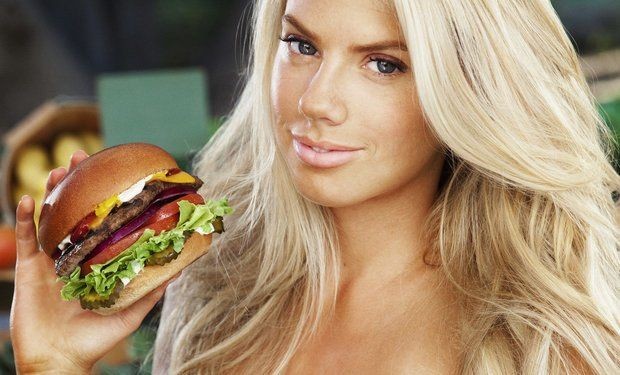 At this point, advertising is almost as synonymous with the Super Bowl as football itself. I mean, we all know someone who claims that they only tune in to the big game to check out the commercials (and yes, I'm that guy). With an estimated 100 million plus people watching, and advertisers shelling out over 4 and a half million dollars for a thirty second ad this year, Super Bowl commercials are a huge deal; and watching everyone try to, not only outdo each other, but also up their commercial game from the previous year is an entertainment spectacle in and of itself. Unfortunately, this year seemed to take a bit of a step back from the hilarious and over the top approach many advertisers have taken in the past, instead taking a bit of a more heartfelt (and honestly, somewhat exploitative) approach. Fortunately there were a few gems, so let's take a look at some of my personal picks for the best and worst of the Super Bowl ads for 2015.
The Good:
Loctite
This is Loctite's first Super Bowl ad, and it uses a bunch of endearing dancing nerds to do exactly what it should: It lets you know what product they're trying to sell you, makes you wonder "What the hell is going on here?," and leaves you with a chuckle.
Clash of Clans
Featuring Liam Neeson (or AngryNeeson52) in a role similar to that of his in the
Taken
franchise, this ad for the hit mobile game is a perfect example of a celebrity cameo done right in a big-time commercial.
Esurance
Having Bryan Cranston reprise his role as
Breaking Bad
's Walter White as a sorta-pharmacist would be enough to get the majority of viewers on board, but it's the clever nature of the ad that makes it a hit.
Discover
Screaming goats are hilarious. That is all.
Nationwide
Ok, full disclosure – I am one of like 5 people alive that is not in love with Mindy Kaling (I actually find her to be a bit insufferable, sorry!) but the "Invisible Mindy" spot was actually rather cute, clever, and also featured the delightful Matt Damon.
Bud Light
WHY IS REAL LIFE PACMAN NOT A THING I CAN DO IN MY EVERYDAY LIFE?!?!
Snickers
Sticking with their "You're Not You When You're Hungry" schtick, this time we get an angry Danny Trejo and an upset Steve Buscemi as a member of the Brady Bunch.
Old Spice
Terry Crews in Old Spice ads is pretty much the most fantastic thing ever, especially when there are three of him and he does things like shave himself into non-existence. This was by far my favorite ad of the night.
The Bad:
Coca-Cola The message was supposed to be... I'm not sure, that drinking soda changes your perspective on things, maybe? How it came across was more like Coke is attempting to become our omnipresent corporate overlords and are starting the process by taking over our electronics to subliminally influence our moods. I think this commercial is what eventually leads to
The Matrix
becoming reality.
Nissan
This is a sappy, convoluted hot mess, but I kinda feel like any advertisement featuring Harry Chapin's "Cat's in the Cradle" is an attempt to manufacture emotion in men.
Pizza Hut
It feels like this commercial has run during every Super Bowl ever. Like, a football coach (this time Rex Ryan) criticizing people for their pizza decisions, that's been done to death, right? As an added bonus, at the end we get an extra "Oh hey it's that guy" appearance from Tony Romo.
Carnival Cruise Lines
Apparently JFK, Jr. was a good pick for a celebrity to shill for an industry that's been bombarded with negative publicity over recent years, right? Yeah, no one else thought so either.
T-Mobile
Are people that watch the Super Bowl really the same demographic as those that make Kim Kardashian somehow socially relevant?
Carl's Jr.
This one hurts my heart because I do love Carl's Jr., but this was just hot garbage. Apparently someone thought that to make a great commercial, all you need is a pair of boobs that may or may not have a person attached to them, a giant burger and an 18-year-old joke swiped from an Austin Powers film. Ugh...
Nationwide
This is the one everyone is talking about. The intent of the spot is good, but airing during the Super Bowl was just a bad idea all around. I mean, you're hanging out with your buddies, some beer and some nachos, which on paper is the most fun you'll have over the winter. Then a commercial comes on with an innocent enough looking child telling you about all these fun things he can't do. "I'll never get to grow up BECAUSE I'M DEAD." Not only is this just the biggest goddamned buzzkill, but the ad then goes on to depict a few interesting ways your child could die without you knowing about it, prompting everyone to frantically call their children and babysitters just in case and completely ignore that buffalo cheese dip you slaved over for an hour this morning. THANKS FOR RUINING THE PARTY, INSURANCE COMPANY. As bad as these were, though, the sad thing is that we are all talking about them the day after, so some would claim that these horrendous ads actually worked. Any publicity is good publicity, am I right?
Keep Up With PopWrapped On The Web!