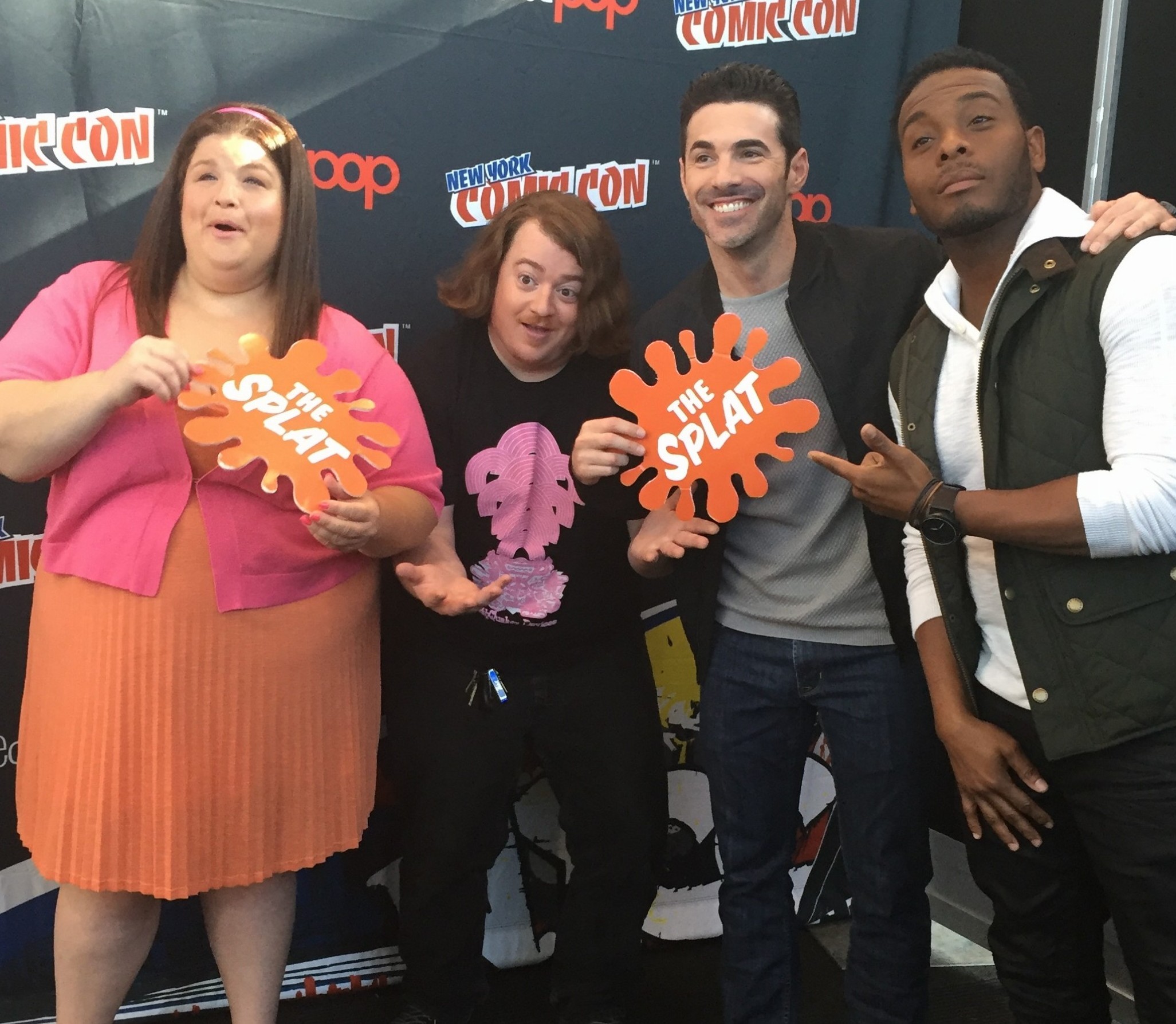 Grab your large ear of corn and orange soda, 90s kids, because Kel Mitchell, Josh Server, Lori Beth Denberg, and Danny Tamberelli joined us at New York Comic Con this past weekend to get nostalgic about their experiences on All That & Figure It Out! 
With the return of The Splat and the relaunch of many 90s Nickelodeon shows, it is no surprise that the network would want to highlight some of the most popular actors from the original seasons of All That. At NYCC, the Nickelodeon stars recalled favorite sketches, recited catchphrases, and discussed life as a teen actors on set. 
Reflecting back on the success of the show, Mitchell said that "Even when we first went out there and shot the pilot... we didn't know the show was going to be as crazy as it was." To bring a show like All That back for the original fans is amazing in itself, but Mitchell & Server explained that it's even more special to now have the show transcend generations. 
The energy in the room was contagious, and it seemed as though their antics and comedy are still going strong. Check out our interviews with Mitchell & Server, and with Denberg & Tamberelli below! 
https://www.youtube.com/watch?v=SUWe8T9EXdE&h=500 https://www.youtube.com/watch?v=AnR_80Anp_8&h=500