The Doll Life is a reality show following Cyril, Dolldelight's Fashion Designer, and her models Stephanie, Ashphord, and Audra as they navigate the world of Lolita fashion and culture. The models put on fashion shows with Cyril and her assistant and seamstress Steven by night, while by day they lead ordinary lives and jobs.
I got the chance to speak with Ashphord about her role on The Doll Life and her opinions on Lolita fashion. Ashphord has been a part of the costuming and cosplay community for years prior to her involvement with the show, mentioning her group Chocolate Covered Cosplay.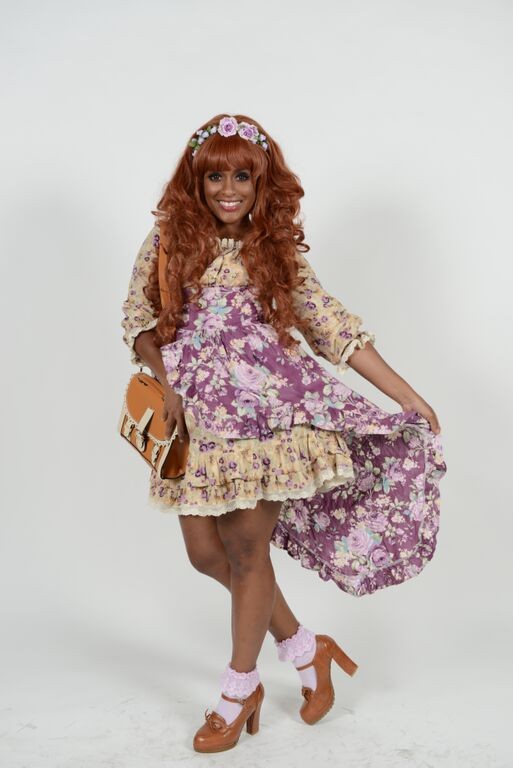 Courtesy of Thirsty Tiger Television
Ashphord is the most recent addition to the cast of "dolls," and strives to uphold the ideals of her African American cosplay group: to share stories and hold dialogues about diversity and positivity in Geek Culture. This translates well into the show, and Ashphord is passionate about anime, Japanese video games, and Asian snacks.
Ashphord received her BFA in Theatre Performance and a minor in Political Science from Virginia Commonwealth University.
PopWrapped: What is your character for The Doll Life?
Ashphord: I am a model for "The Doll Life." I usually go by Ashphord or Ashi-chan, and they are both used interchangably throughout the show.
PW: How did you get involved with the show? Did you hear about it from your agent, or did they approach you directly?
A: Well, Stephanie told me Cyril was looking for models for her show, and I said "I would love to be a model!" So I called her up and she gave me the casting site, with interviews and videos and stuff, and I auditioned for the show. I got involved with Stephanie a couple years ago because of the cosplays throughout the area––the geek events and parties––and she'd be there. So that's how I kind of got in.
PW: How did your involvement in the Geek Culture, in cosplay, help you prepare for the role?
A: It helps out a lot. With reality TV and film, for the most part I'm playing myself. That being said, I started liking anime when I was eight, and my brother and I liked Japanese pop music, so a lot of the costumes will be like that--doll-like. They're cute clothes, but they're also Lolita at the same time.
PW: Do you guys do all your own makeup, to stay in the world of cosplayers and in the culture, or do you have makeup artists?
A: We do our own makeup ourselves. Cyril taught us how to do the doll makeup, but I could apply the contacts myself since the first day. But yes, I can put on all the costumes and stuff from our clothing line, and all of the accessories that go with them. Sometimes an outfit looks better with short hair, sometimes you wear it with long hair.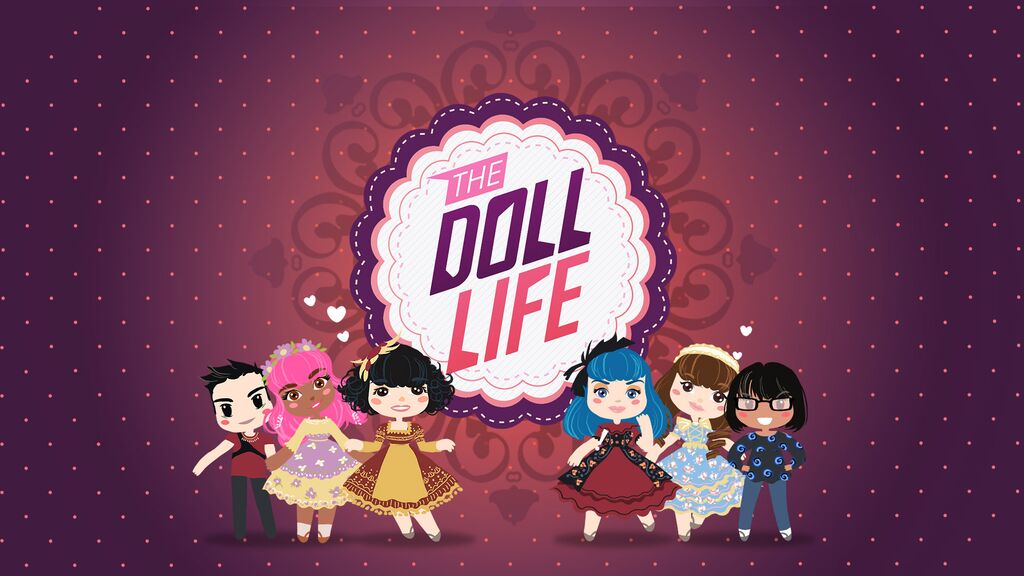 Courtesy of Thirsty Tiger Television
PW: So you each have various outfits you wear throughout the show?
A: Yes. So we shoot the fashion during the daytime and then we do the modeling sessions, then we do a different approach and do a fashion show at the end. Most episodes will end with us doing a fashion show at a convention or something like that.
PW: How long does a day of filming usually take?
A: 8 to 12 hours, depending. Usually it's a standard 12 because we can't really go over overtime, past 8, so we try and get done as soon as possible. But it's a full day of shooting. And it's scheduled the whole time.
PW: How is it filming the drama? Is there actual drama on set, or do you guys have to create the drama and build up to it?
A: Most of the time it's something that has happened to us. We have to shoot something very dramatically because it's something that's already going down. Not being in a stage room or staying with the right music, which happens all the time. Or if a model doesn't show up, happens all the time.  A lot of the situational stuff that happens, like with me and my life: I'm working two jobs. That's what we deal with. So usually stuff that happens has happened in real life that we took the time to film.
PW: So anything is fair game.
A: Yeah, it's pretty much stuff that happened anyway, so we just film it. It's basically already there.
PW: Is there anything else you want to tell us about the show? Anything specific without giving away too much?
A: It's going to be a lot of fun to watch. I think you get a lot of what it's like to be on a fashion show: to be your own designer as well as the material and competition you have to deal with in having your own business. What it's like having a manager as well as all of our personal stories. We all have different things about us that make us special and are really great. We talk a lot about my cosplay group, Chocolate Covered Cosplay, and have dialogue about the cosplay community. And we talk about what we do as individuals, so you get to see what we do to make it in the business as well as what we do as individuals.
PW: So it shows how you can take something you love, something you're passionate about, and turn it into a business that can benefit you and the community.
A: Exactly.
PW: When does it air?
A: We air October 20 on Myx TV, which is a digital network, at 8pm. On October 21st we'll be on MyxTV.com.
Set your DVRs, Poppies, and prepare to enter the business world of Lolita fashion!
Check out the trailer!