Jenna Boures
Staff Writer
realm
. This England. It's all mine." Get schooled in "The Art of Villainy": The commercial is a part of Jaguar's "It's Good to Be Bad" campaign, launched earlier this year. The campaign features Hiddleston alongside Ben Kingsley and Mark Strong, all known for their deliciously villainous movie roles.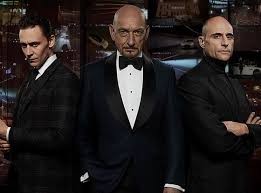 Courtesy of E! Online
Hopefully this won't be the end of villainous lessons and fancy cars. Until then, Hiddlestoners –hit replay.
Keep Up With PopWrapped On The Web!