Kay Ziegler
Staff Writer
Once Upon a Time
was filming part of the season finale. Several actors were on set, including Lana Parrilla (Regina Mills) and Sean Maguire (Robin Hood), as well as little Raphael Alejandro (Roland Hood). Sean, Lana, and Raphael were at the 
Stephenson, BC set
. Jennifer Morrison (Emma Swan) and Colin O'Donoghue (Captain Hook) were also seen. Some of Jennifer and Colin's scenes were blocked out thus one can only speculate as to what they were up to.  But, one juicy bit was photographed. Please, stop reading here if you do not want to be spoiled. This is quite a juicy scene! Are you ready? Good! Robin Hood and Regina kiss – mouth to mouth. Mark Isham,
OUAT
's film composer, posted the image on Instagram. However, the image was not available on his page. But never fear, some fans snagged the photo before it disappeared! You can see it below!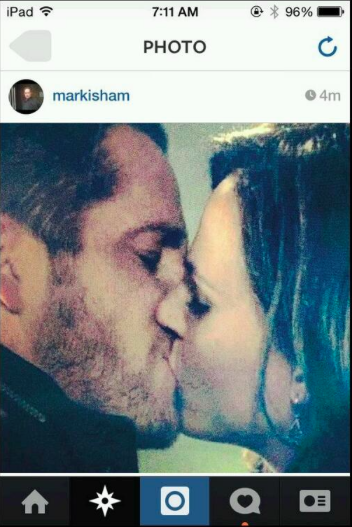 Courtesy of ABC/ @ViniciusPolary/ Twitter
What do you think? Are you excited? Sad? Sound off below! Let the theories run wild. However, please be nice and respect each other's personal choices. Thank you very much!
Keep Up With PopWrapped On The Web!