Few new artists can register on the internet's radar as quickly, or as viciously, as Ramsey has. Not one to fear treading water in the dark end of the artistic pool, Ramsey harnesses a sense of power that can be found in vulnerability, and she unleashes, track after track, songs that drip of both sex and venom.
PopWrapped: The name Ramsey is showing up more and more all over the internet, in magazines, and in groups of listeners talking about the next big thing. How have you found the journey to promote your sound so far?
Ramsey: I think the promoting part is the most frustrating, I don't like it, and try to stay away from it so I don't really do any self-promoting, but my team has done a great job! My new manager Dalyn Bauman used to help manage Imagine Dragons and The Killers, and I don't know what I would do without her; she's great.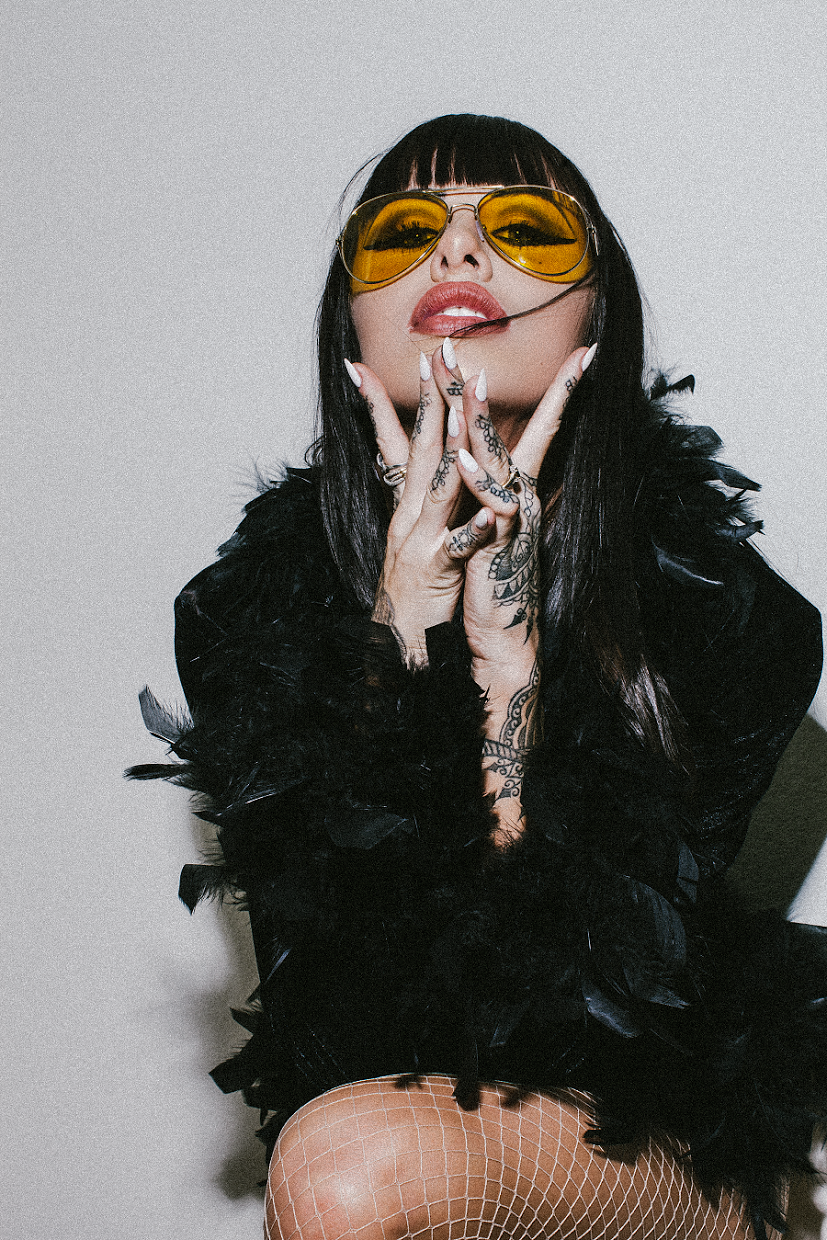 Courtesy of Ramsey / Blunt Ass Ziggy. Makeup by Amel
PW: You recently played a live show at The Mint LA. How do you feel about the performance and the venue itself?
R: I really try gauge my performance based on the audience reaction, and they were responsive and energetic; so I think the show went great. The venue is great and the people that came to see me were awesome!
PW: Speaking of live shows, can you tell us the details about the next live show you are scheduled to play?
R: I am opening for Berlin on June 4th at the Canyon Club in Agoura Hills. I'm super excited about this show, it's a really cool venue. The show should start around 7pm and I plan on hanging around a little bit after.
PW: Your single titled "See You Bleed" created quite the online buzz. Was this song a good indicator of what we can expect to hear more of on the EP?
R: I am still trying to decide what to put on the EP, but there will definitely be things no one has heard that I'm not going to disclose because I want everyone to be surprised.
PW: Your promotional photos don't seem to pull any punches, from wearing horns, to being covered in blood, to embracing the darker side of art. How much of this is your vision, or do you give full creative control over to the photographers?
R: I'm a pretty big control freak so I have a hard time giving anyone any creative control at all, however I bent for a couple people for the shooting of "See You Bleed" and had a lot of help from my team with the creation of the concept.
PW: In regards to the EP, is there a set release date at this time? And what will most likely be your main platform to sell the EP?
R: My team and I are working through the roll out now and hope to have the EP released on all platforms some time mid-summer.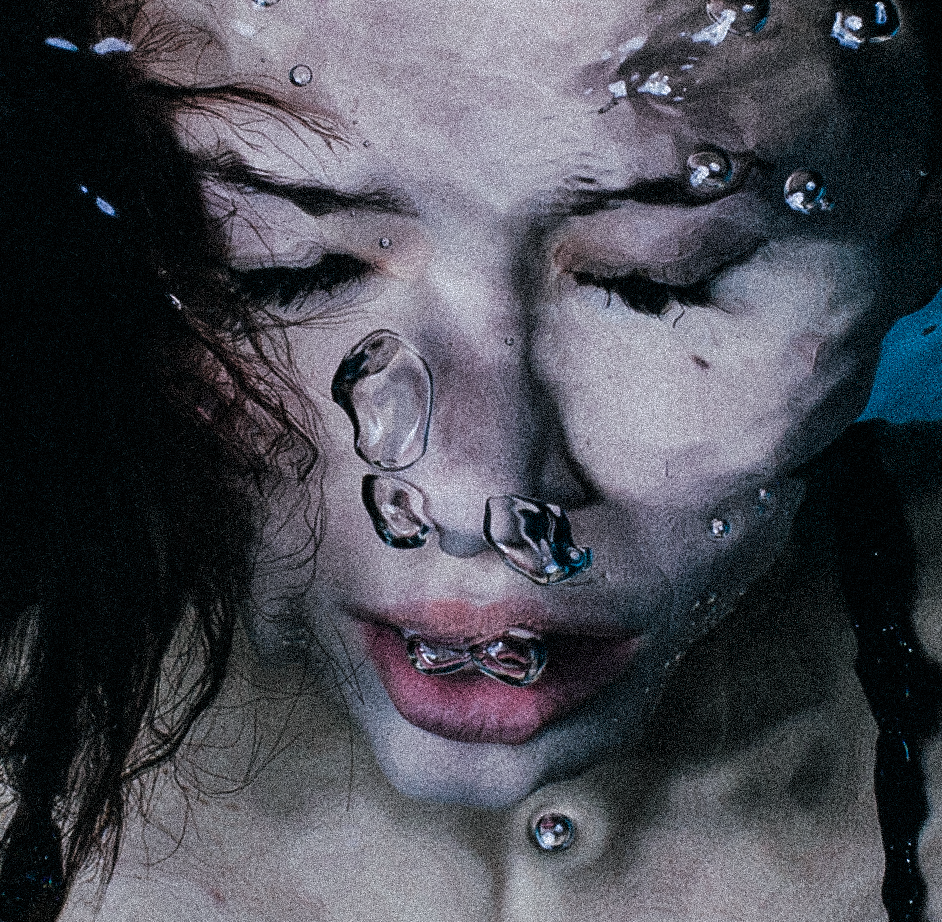 Courtesy of Ramsey / Blunt Ass Ziggy. Makeup by Amel
PW: What and who are some of your musical influences?
R: Beats Antique, Blackmill, Nirvana, Feist, Little Dragon, Nina Simone, Fleet Foxes, and Bjork are just some.
PW: Can you take us through a bit of your song writing process?
R: It's all over the map. Sometimes I start with making the music and then add lyrics, sometimes I start with the lyrics and then add the music, sometimes I have no idea and it just happens lol!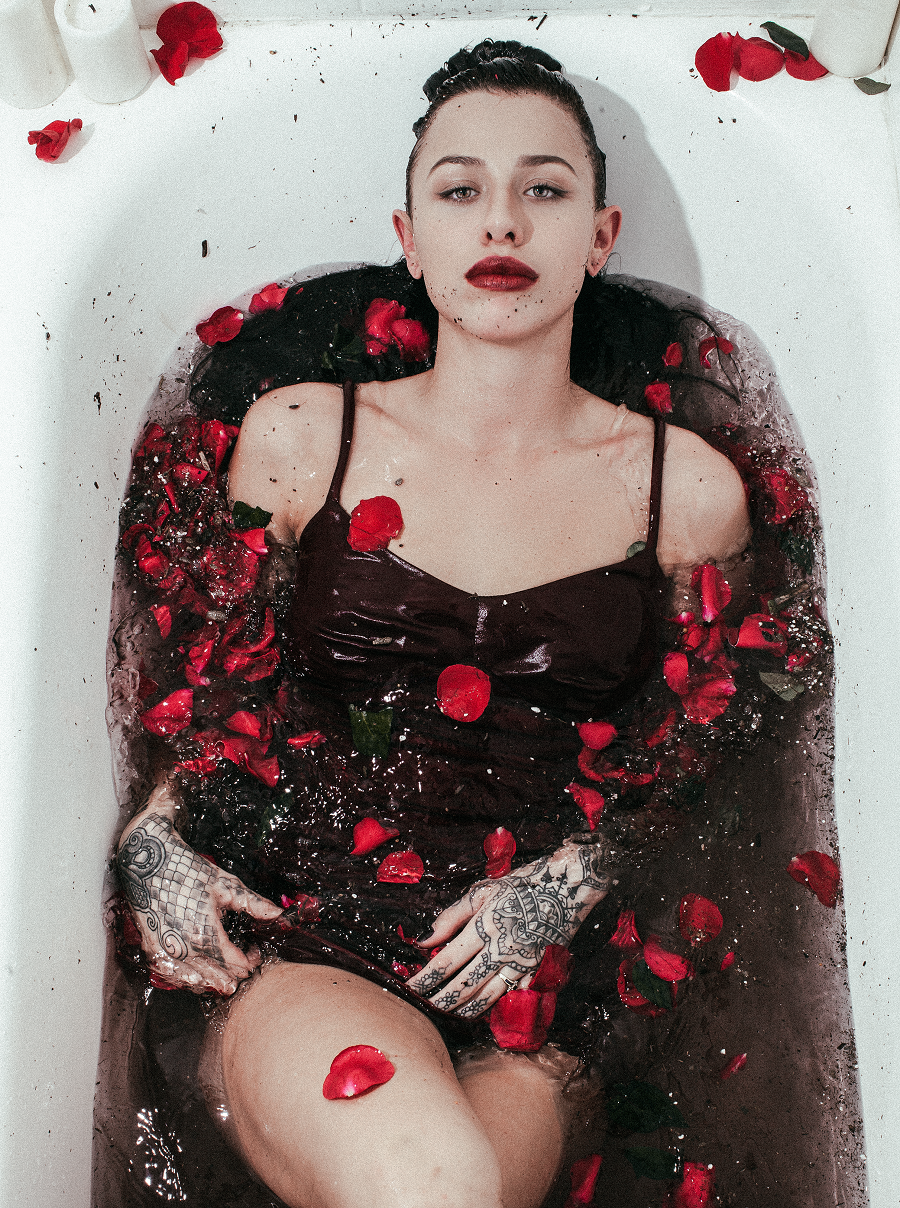 Courtesy of Ramsey / Blunt Ass Ziggy. Makeup by Amel
PW: What album are you currently listening to?
R: Homogenic by Bjork
PW: Lastly, and thank you for your time. Do you have any news that you would like to share with your fans?   
R: I have lots of things I'd like to share, but I can't ;) though the video for "See You Bleed" will be released some time in June.
Ramsey can be found on Facebook, Twitter, Instagram, and her official site. Keep up to date with any future news by following her there!