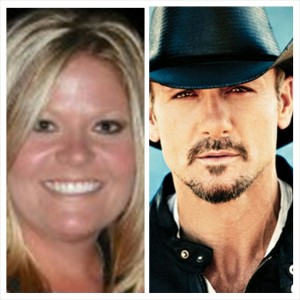 Shane Avery
Senior Staff Writer
Pay up or face a personal injury lawsuit!
Jesslyn's lawyer is claiming that his client was NOT trying to grab his crotch, only getting caught up in the moment when Tim was interacting with the crowd. She is also furious that Tim is and his people are insisting SHE was the aggressor, saying she ripped his jeans on purpose. The actions got her booted from the concert.
See, my problem with this?
She's upset she got booted from the concert, but he SLAPPED her. Wouldn't you want to leave after that? Pretty sure I wouldn't want to stick around.
What do you guys think of this? Does Jesslyn have reason to launch the lawsuit?