Tarra Matthews
Senior Content Manager
@tlcm_16
So the finer details surrounding Kim and Kayne's upcoming wedding may be pretty hush hush, but this past weekend we know that Kris, Khole, and Kourtney held a
bridal shower
for bride-to-be Kim. Kim was caught outside the bridal shower venue in Beverly Hills looking FAB in a body-hugging white dress.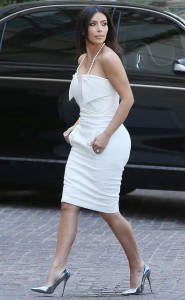 Courtesy of Splash News
The festivities at the party included a photo booth which everyone seemed to take full advantage of! [gallery ids="46321,46322,46323,46324,46325,46327"] And the bridal shower had the PERFECT theme that we know thanks to fashion designer Rachel Roy who
posted
the cute photo of her table setting, complete with white Eiffel Tower.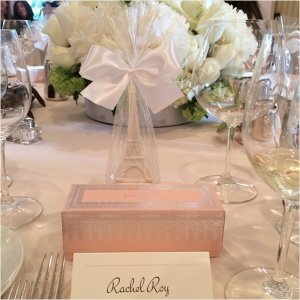 Courtesy of Rachel Roy's Instagram
Looks like the party went off without a hitch, despite the last minute change in venue. Kim's family originally wanted to host the bridal shower at the
Beverly Hills Hotel
which is owned by the 
Sultan of Brunei, 
Hassanal Bolkiah
. The public outcry/boycott of the Sultan and his Dorchester Collection of properties began when he implemented an anti-gay law in his home country where any gay person can be can be put to death by stoning. This is just part of the strict Islamic penal laws that went into effect on May 1st. "Other punishments include jail time for people who miss Friday prayer and cutting off the limbs of convicted thieves." These laws sound BEYOND logical to us. Let's hope Hassanal Bolkiah reconsiders these laws, or he's going to lose a LOT of business from some the world's wealthiest and most influential individuals and organizations. Keep Up With PopWrapped On The Web!