Pop/rock band The Lionheads are ready to take on the U.S. with their rich, anthemic sound. Currently based in Oslo, Norway, the four-piece have already taken over Norwegian radio with music from their debut album,
Human Walk
. Now, they're granting us the privilege of hearing what they can do firsthand, before they've even done their first U.S. show! I recently got the chance to talk to their lead singer and rhythm guitarist, Rudi Leo J. Johansen, and he gave me some insight on what we can expect from The Lionheads.
PW: How did the name "The Lionheads" come about?
Rudi: I
 read a novel in school about 12, 13 years ago. It was called The Lionheads; it was about World War II and a small parachute troop from the United States. There's something about the theme--the troop never gives up. That's a theme we stick to in the band. Never give up, keep going.
When did the band form?
The drummer and I met back in 2009. It was just us at first. We met during a gig. We started out making some demos, with some grooves, beats, and simple melodies. We made around seven or eight demos, and then we put together a band. They weren't exactly the same people that are in the band today, but that was the start. In 2012, around spring, the four current members got together.
Why did you pick "City On Fire" to make your U.S. debut?
It's our primary single, because we feel that the sound is big and it's one of the songs that instantly felt good when we recorded it. We just believe in it.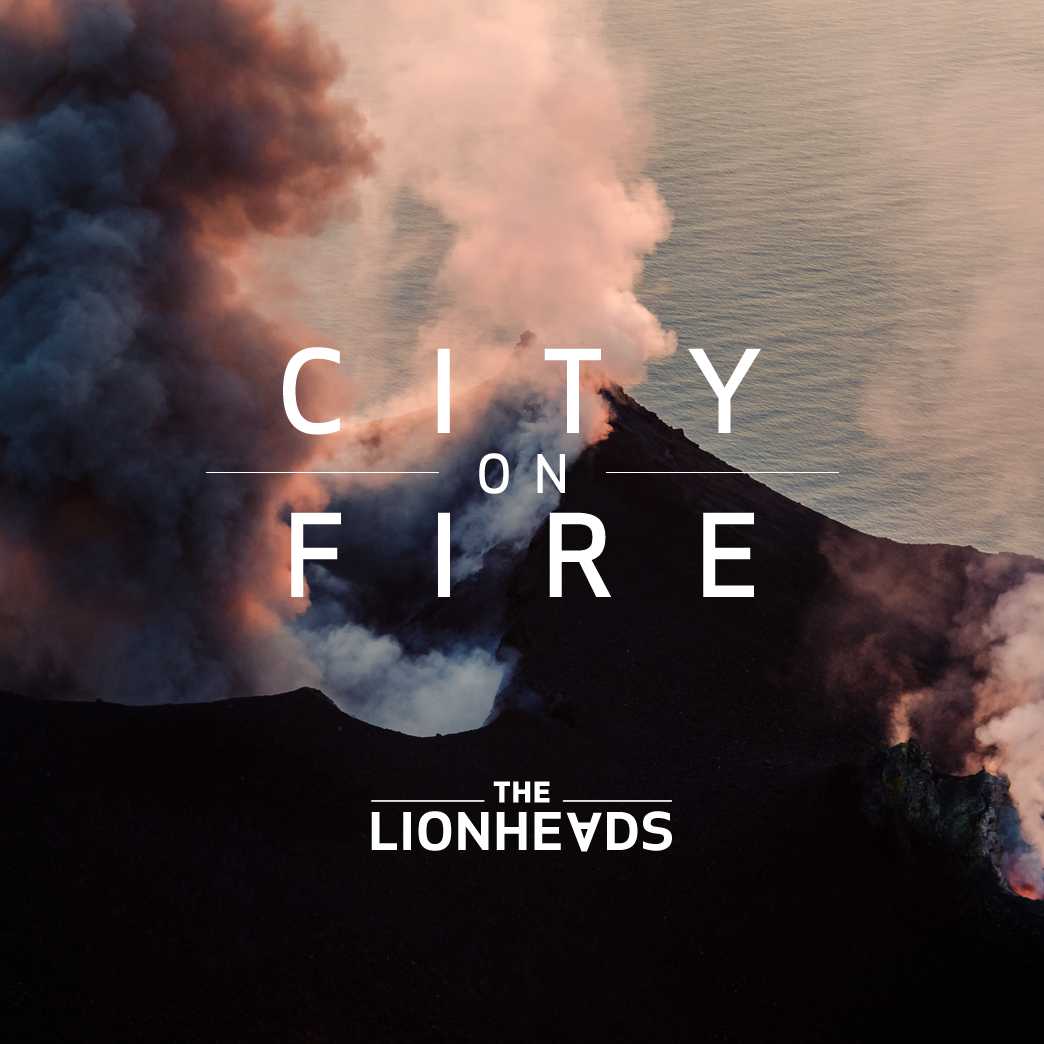 Courtesy of The Lionheads/EI PR
What was the idea behind the song?
It's primarily about a relationship, if you really should make the choice to stay. If you stay, are you missing out on something else? You don't really know what it is, but you're afraid that you've made a choice and if you stick to that choice, you're missing out on something else.
What are you most excited about, as far as breaking the U.S.?
It's most exciting just to put it out there. We just believe that our music is something that Americans will like. We're just excited to see how far we can get. We have big dreams, and we're trying to take it step by step.
Is it your first album in Norway as well?
Yes. So we've had, especially with "City On Fire," a lot of radio play in Norway on the biggest channels here. It's gone really well so far. We started off making some singles and then we dropped this album in Norway in autumn. We have a big tour coming up here this fall.
What do you want U.S. audiences to know about The Lionheads? What is it that stands out about you guys?
We are a band made under the Northern Lights, and we hope you almost can hear the Norwegian nature through the big sound in our music. And we are really looking forward to doing some gigs in the USA, it will be a blast!
What city are you most looking forward to seeing or performing in, or both?
Mats
[manager for The Lionheads]
and I have been to New York a couple of times. It's the type of place that, when you get home, you just want to go back. It's constantly alive. The different cultures, the buildings, the people, it's just pure coolness. PopWrapped is exclusively premiering The Lionheads' first ever U.S. single, "City On Fire." Reminiscent of Imagine Dragons with a hint of Coldplay, the track draws you in immediately with its powerful instrumental and simple, yet resonant hook. You'll be singing along before you even realize it. Take a listen below, and let us know what you think! The music video for "City On Fire," as well as a U.S. release of
Human Walk
are imminent--within the next few months, so stay tuned! For more on The Lionheads, head over to
their official website
.
Keep Up With PopWrapped On The Web!