They're back, baby!
The Neighbourhood premiered their brand new single, "R.I.P. 2 My Youth" yesterday (August 20) on Beats One with Zane Lowe.
The track is a refreshing mix of the NBHD sound we all love--dark pop with an appeal you can't quite describe; in fact, the intro reminds me of "Alleyways"--as well as the hip-hop curveball they threw our way late last year with their free mixtape, #000000 #ffffff. (The mixtape title is the hex code for black and white.)
Besides the mixtape, the band have stayed under the radar since their 2013 debut album, I Love You, which produced the radio hit "Sweater Weather."
Their absence has been understandable, of course. Great music takes time.
They wasted no time on drenching us in a wave of new announcements this week, though, including news on the next album.
Their sophomore effort, Wiped Out!, is now available for preorder on iTunes. "R.I.P. 2 My Youth" is downloaded instantly when you preorder.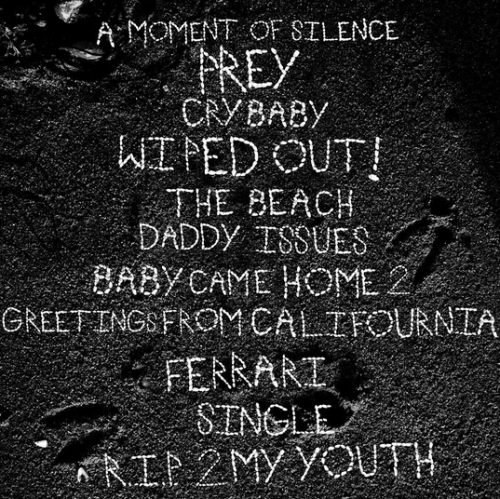 WIPED OUT! tracklist [Credit: The NBHD]
Check out "R.I.P. 2 My Youth" below.
Also, grab some tickets for the NBHD's fall tour, The Flood, featuring Bad Suns and HUNNY, if you can.
Who's excited to hear Wiped Out! ?
Let us know what you think of the single too!