Yesterday (Oct. 30), The Neighbourhood finally dropped their highly-anticipated sophomore album, Wiped Out!
...And here's the track-by-track review you've all been waiting for:
It begins with "A Moment of Silence," 30 seconds of actual silence, which somehow managed to increase my expectation for what was to come.
"Prey" is an upbeat, yet melancholy track with an instrumental that takes over your mind in the most unexpected way. The band introduced this sign during their The Flood tour and, unsurprisingly, it was a huge hit with the live crowd.
"Cry Baby" immediately launches into a beat that can only be described as heady and alluring, and once lead singer Jesse's vocals creep in, it leads to an edgy hip-hop/R&B result that may be the best song on this record.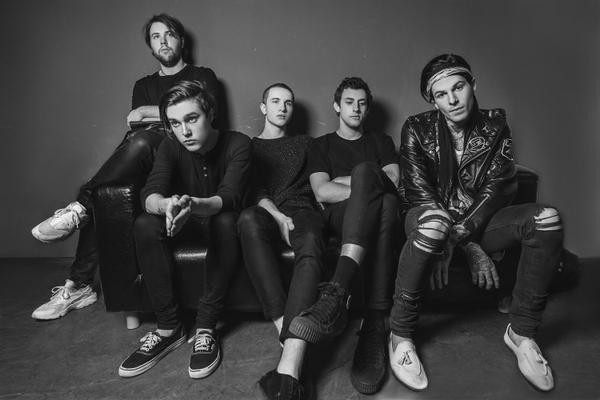 Credit: Twitter
The title track, "Wiped Out!", is their signature dark pop, complete with Jesse's near-crooning, and it's fantastic, simply put. The instrumental break will tempt you to just close your eyes and lose yourself in the song.
"The Beach," one of the singles that the band released online earlier this month, is undeniably one of the saddest songs they've ever created, while also maintaining an eerie beauty that prompts you to listen to it over and over again.
"Daddy Issues" is another song they debuted during the tour, featuring a dynamic rhythm, familiarly honest lyrics, and a message sure to resonate with people.
Sound effects of waves on a beach are a common theme throughout the album, including the ending of "Baby Came Home 2/Valentines" and "The Beach," and the intro to "Greetings From Califournia."
"Ferrari" has a poetic feel to it, not exactly highlighting Jesse's vocals as much as it could, but a great fit with the songs before it nonetheless.
"Single" has the most beautiful instrumental on the entire record, its focus on a hypnotic guitar under Jesse's signature smooth vocal work. It's bright and bold, with a rhythm transition mid-song that's surprising, but really enjoyable.
"R.I.P. 2 My Youth," the lead single, ends the record. It's dynamic in both beat and lyric, seemingly about leaving the past behind, but obviously about so much more if you pay attention.
This album is a prime example of how The Neighbourhood are able to take dark, relevant subject matter, bring in well-produced, vibrant production (and a little bit more soul)--and leave you with your jaw on the floor.
Has this surpassed their debut album's brilliance? It just might have.
Buy Wiped Out! on iTunes or stream it on Spotify.