Over the years, designer Calvin Klein has recruited some big-name celebrities to pose for photos in their famous underwear line. A new campaign will be surfacing this spring featuring the most popular celebrities of today stripped down to their Calvins.
The phrase, "I ______ in #mycalvins" is filled in by the celebrities with what they like to do in their Calvin Klein underwear. Singer Justin Bieber and model Kendall Jenner are just two of the most popular celebrities posing for the new ad campaign. On Bieber's photo for the ad, he says, "I dream in #mycalvins." Jenner also put the same answer in hers with a similarly posed photo, laying on the bed spread out in only her underwear.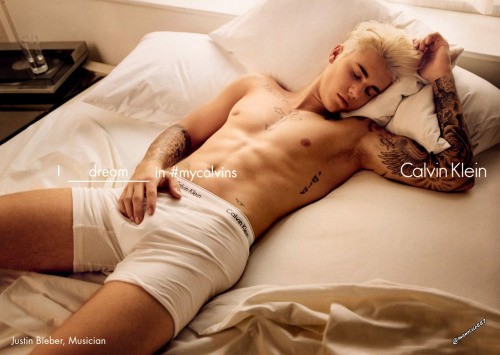 maurizio887.tumblr.com
Besides posting the photos, they also posted teasers of the video ad. Jenner posted her own teaser video of close-ups of her lips, eye, butt, and generally rocking the look. This video has been very popular on Instagram with 913,320 likes and over 45,000 comments about how many people love the small video. Besides Jenner posting a video, the other celebrities also post on their Instagram and Twitter about the Calvin Klein campaign coming out soon. 
Calvin Klein revealed the project on his Instagram, commenting "What do superstars, musicians, models, actors and artists do in #mycalvins? Find out in the Spring 2016 Calvin Klein global advertising campaign, featuring @justinbieber, @kendricklamar, @fkatwigs, @kendalljenner, @abbeylee, @fettywap1738, @teriyakipapi, @saskiadebrauw, @adwoaddboah, @joeybadass, @karate_katia, @princessnokia and more. Photographed by Tyrone Lebon."
Bieber and Jenner have posted several photos showcasing exactly what they do in "#mycalvins." Jenner discussed the new modeling job with
:
"Explaining that kind of thing with words is always tricky, but it's just this rush and a big part of what attracted me to modeling in the first place," she tells PeopleStyle. Equally exciting? Seeing her face (and abs, and everything else) huge on billboards."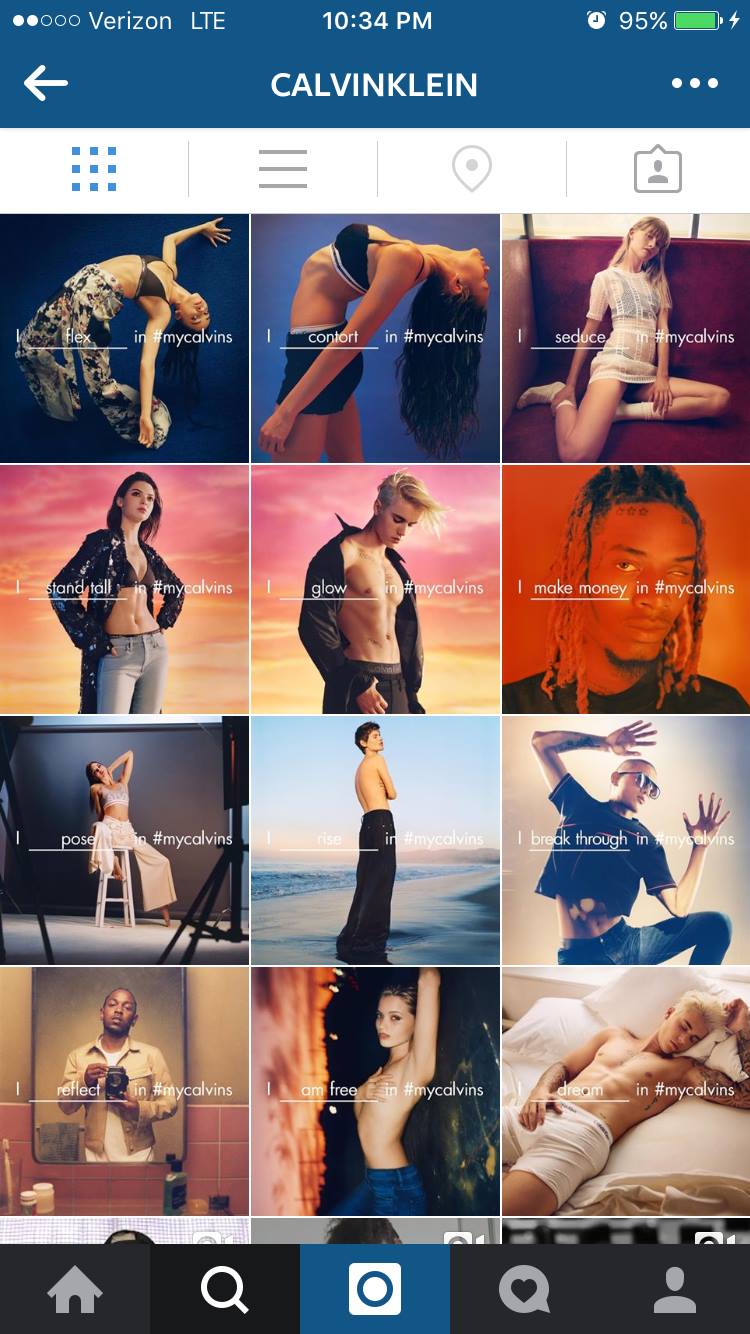 instagram.com
What do you think of Calvin Klein's newest ad campaign? Who has had your favorite photo thus far? Let us know below!