Featured at the SXSWedu Playground in Austin, educators Francesca Carpenter, Melissa Ingber and Nour Jadali gathered with teachers and students (virtually) to demonstrate the value of global virtual classroom connections organized by the Stevens Initiative.
The Stevens Initiative Of The Aspen Institute along with the Qatar Foundation International collaborated to bring awareness and attention to academic virtual exchanges. Students worldwide spoke on behalf of the academic understanding and cultural knowledge obtained via virtual exchange. Projects have connected students in the United States with students in Brazil, Syria and Iraq. They discussed stereotypes and prior knowledge about other cultures, in hopes of correcting incorrect notions made by the media and to foster relationships between students worldwide. 
Virtual exchange allows students to work on projects to support people within their own communities with help from others globally. They acknowledge that times for virtual chats can be difficult because of time zones, but the academic and social gains overpower the technicalities.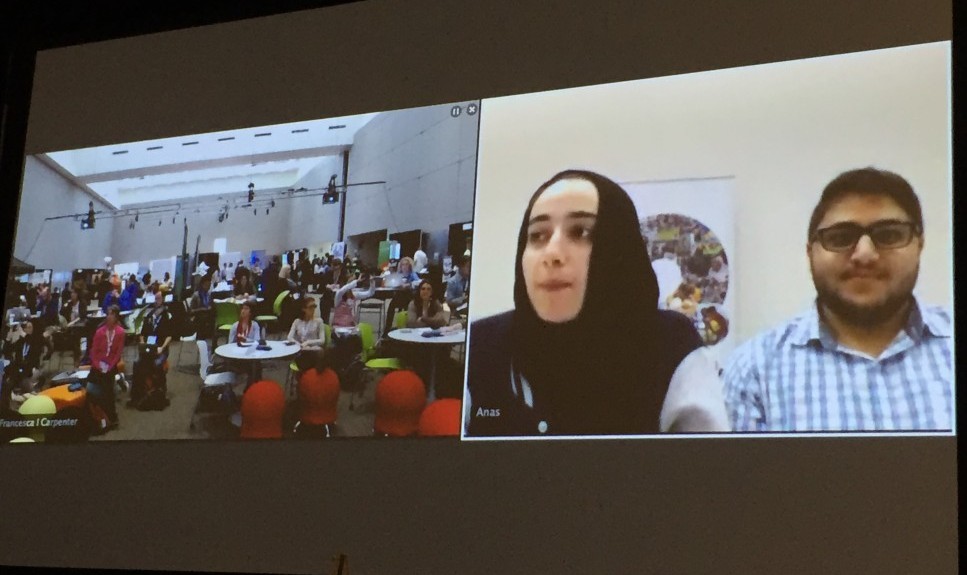 PopWrapped
Two of Jadali's students participated in a virtual exchange with the SXSWedu participants in the Playground session to share their personal experiences with the program. From their perspective, because of the virtual exchanges, "students have learned to embrace differences rather than try to keep them." The students also said that it made them believe more in the power of "we". They do truly feel as though it helps them look beyond the differences and allows students to work together to change the world around them.
They ask teachers and companies to help groups work together as one team to make the world a better place by utilizing virtual exchanges. Find out more at http://stevensinitiative.org!