The Vamps (Brad Simpson, James McVey, Connor Ball, Tristan Evans) began teasing their sophomore album, Wake Up, earlier this year when they blessed us with the lead single, of the same name. As of yesterday (Nov. 27), it's officially here, so let's talk about some highlights, shall we?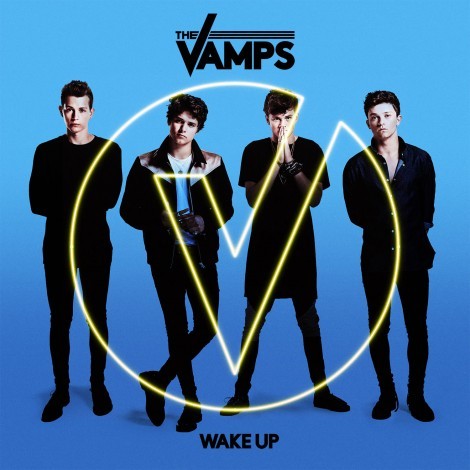 Credit: The Vamps
"Rest Your Love" has a similar anthemic sound to "
Wake Up
," highlighting how well their vocals work together.
"Volcano" is a pleasant surprise, even leaning towards EDM at times, featuring rapper Silento. Brad's slightly husky vocals are offset by echoed lyrics, the pounding rhythm building to a high-energy chorus.
The four-piece experimented a lot with rhythms on this album; some songs feature constantly shifting vocals and beats, and it's pretty fun to listen to.
"I Found A Girl" stands out in several aspects--subject matter, yet another perfectly dynamic beat, and standout vocals. Lamenting over someone you have no chance with (ZERO chance--like, a snowball's chance in hell) has never sounded so good.
"Stolen Moments" is a ballad similar to "Another World" which was, arguably, one of the best tracks on their debut album. This track, though, leans more in the rock direction, and the harmonies are well-delivered, as always.
The experimenting throughout this entire album was definitely a risk--but The Vamps successfully added a new element to their music, and I'm certainly looking forward to hearing it live. Some sounds are, admittedly, a bit repetitive, but they're also familiar in a way that isn't necessarily a bad thing.
Harmonies, melodies, and beats were pushed to the limit here, and I'd say it works.
What's next for The Vamps, you ask? They're gearing up for their biggest tour yet in 2016: the UK, Europe, Asia, South America, and more to come.
Luckily for us New Yorkers, they'll be having their album release party here on December 16. I'll be there, so look out for my review coming soon.
For more on all upcoming tour dates, check out
their website
.
Buy
Wake Up on iTunes
or stream it on Spotify, and let us know what you think!