The show ran for nine seasons and became a fan favorite of a generation on CBS. The Waltons became  part of a weekly tradition for television viewers. It was a staple of Thursday night programming until it finally went off the air in 1981. Now, thanks to Hallmark Channel and the Inspiration Channel, it is being introduced to a whole new generation of fans and the cast has reunited 35 years later for the big event.
The Walton's IMDB summary says it all - In the Blue Ridge Mountains of Virginia, during the Great Depression, the Walton family makes its small income from its saw mill on Walton's Mountain. The story is told through the eyes of John Boy, who wants to be a novelist, goes to college, and eventually fulfills his dream. The saga follows the family through an economic depression, World War II, and through growing up, school, courtship, marriage, employment, birth, aging, illness and death.
Now, almost 35 years later, the remaining cast members are reuniting for a week of fun in the LA sun! They are
inviting
all fans to be a part of this once in a lifetime reunion event. Attending will be,  John Walton Jr. (Richard Thomas), Jason (Jon Walmsley), Mary Ellen (Judy Norton Taylor), Ben (Eric Scott), Erin (Mary Elizabeth McDonough), Jim Bob (David W. Harper), Elizabeth (Kami Cotler) and of course mom, Olivia (Michael Learned). The show has lost 3 original cast members over the years since the show ended. Tribute to John (Ralph Waite), Grandpa Walton (Will Geer), Grandma (Ellen Corby).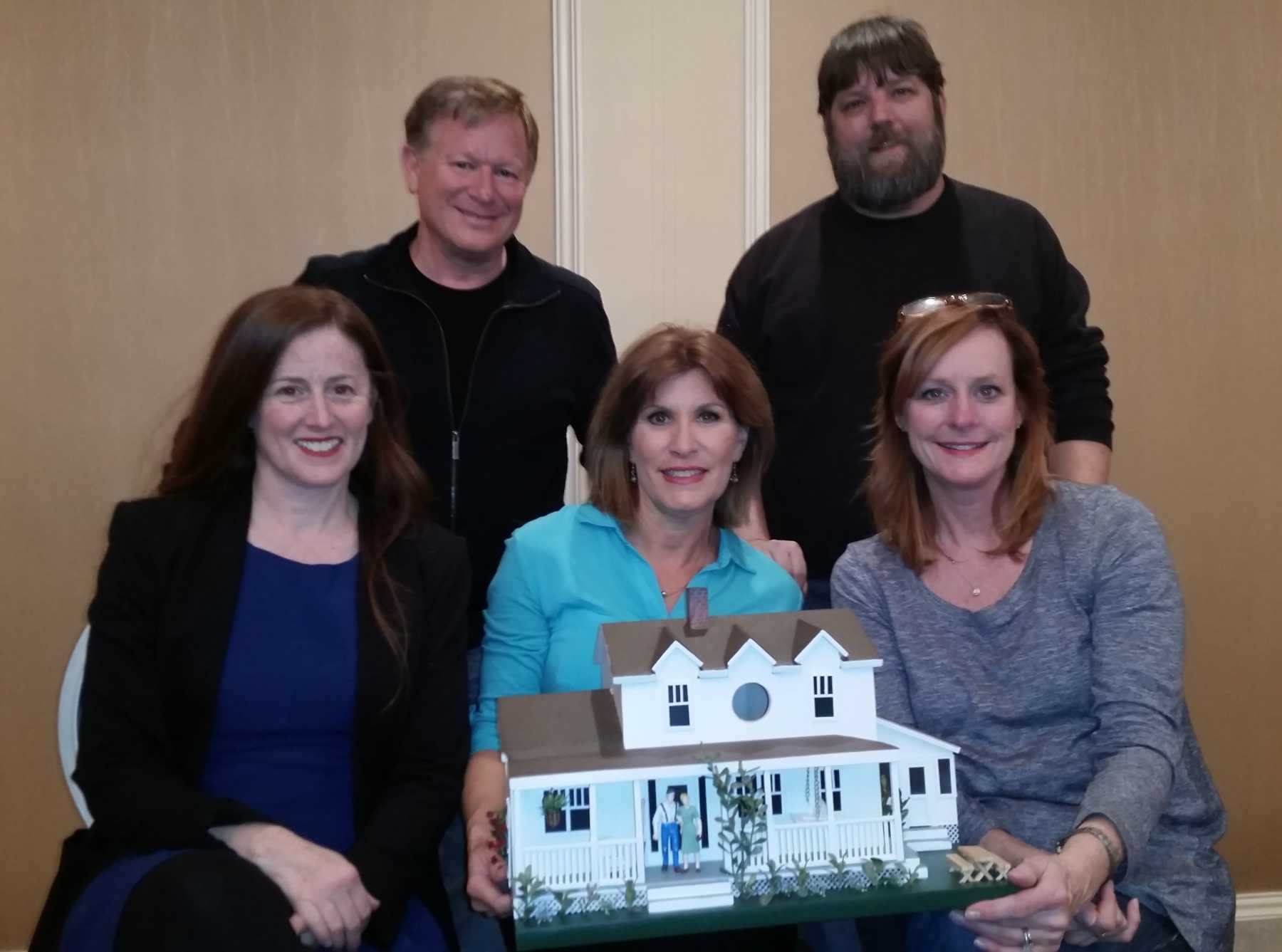 Credit: Gary Lane for PopWrapped
Get a custom Walton's Bowen Birdhouse - HERE.
The cast is also auctioning a signed birdhouse on McDonough's Facebook page. The proceeds will benefit her charity supporting Sjogren's Syndrome.
Watch the Walton's cast reunited on Home and Family this Monday
,
August 3rd.
ALL FANS - Don't miss the entire cast together again Aug 7th - 9th in Los Angeles for a once in a lifetime Fan Event - More find out more info - HERE!