Concerts, movie premieres and technology panels may have completely flooded Austin, Texas at SXSW last month, but one event that you may have not have seen in your Snapchat story was the Think It Up Live event at a local public school. 
Think It Up, a new initiative in support of our nation's young people, teachers and schools. They aim to help create a culture of excitement about learning everywhere in America and build a sense of optimism about the changes underway in classrooms across the country. Think It Up is a first-of-its-kind platform to fund student-powered, teacher-led learning projects in partnership with DonorsChoose.org.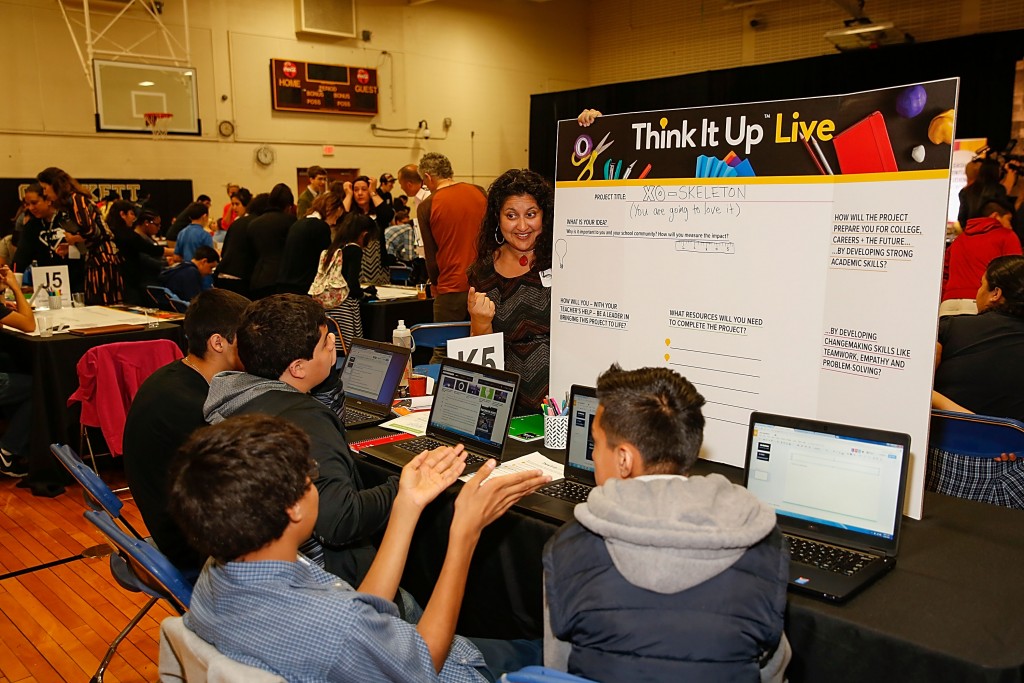 Think It Up
The Austin event was the second Think It Up Live competition, which is designed to "promote empowered, engaged learning" in a competitive, yet supportive format. Hundreds of local students and teachers competed in teams in a "Shark Tank" / Science Fair competition to present their ideas and compete for the grand prize. Joined by Brooklyn Decker, Andy Roddick and AISD superintendent Dr. Paul Cruz as judges, teams pitched innovative learning and education-focused ideas for a chance to see their design come to fruition. 
There were 50 teams total, and the winning team was selected  from Ann Richards School for Young Women Leaders. They received $1,000 to fund their project, a produce spoilage tracker to reduce food waste. Everyone was a winner though, as all participating teams received $100 in funding credits to kick-start their projects.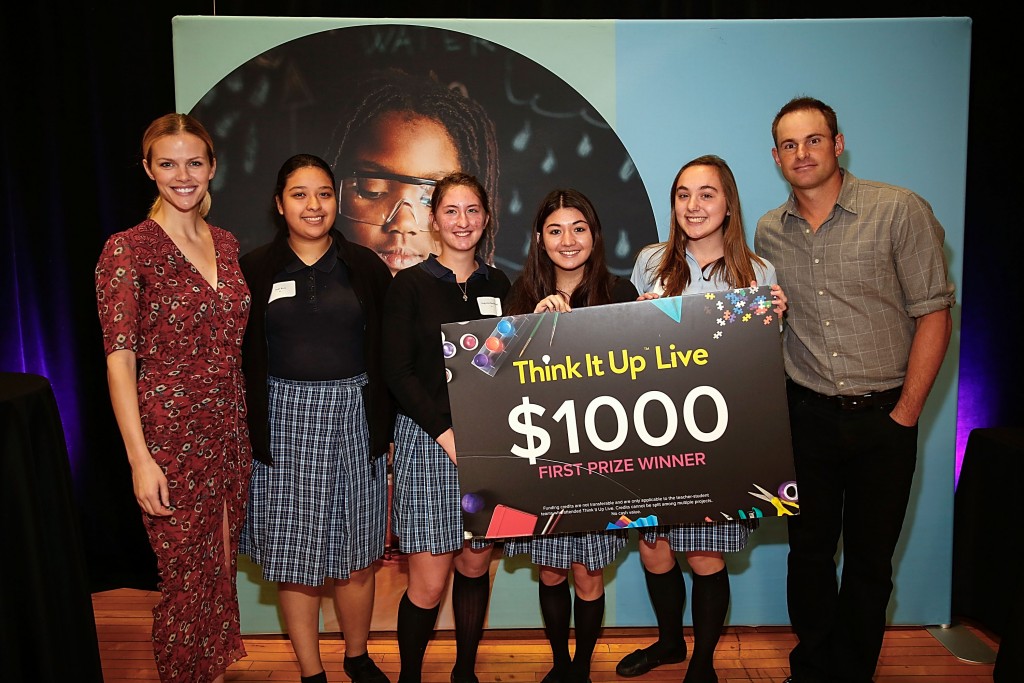 Think It Up
Think It Up believes that "It's time for all of us to join together and make education not just a priority, but a fun, empowering, and creative experience for our students -- and their teachers." They are doing this by helping "turn students' passions into projects that connect what they're learning in the classroom with the things that matter to them outside of school."
How can you Think It Up in your own community?! Follow them on Facebook and Twitter to learn more and join in on the conversation!