Every week, I wrack my brain trying to choose what to write Thirsty Thursday about. Sometimes it's topical, sometimes it's whatever pops into my head first. This week, I've been inspired by something a bit different than our usual PopWrapped fare. Tonight, my favorite football team, the Cincinnati Bengals, will play their in-state rivals, the Cleveland Browns. It's one of the biggest games of the year, and tonight, we'll have a very small, special guest that will make it about so much more than football.We'll get to her shortly. There are two sports that I love and religiously watch: NFL football and NCAA basketball. So this week's Thirsty Thursday is all about the studly men that call Cincinnati's Jungle their home.
5. Devon Still, Defensive Tackle.
You may have heard this name in circulating lately. Still was originally to be cut from the team after training camp and summer conditioning. Then he was asked to stay on as a member of the practice squad. After that, he was signed as a full-fledged member of the Bengals' active roster. And through all of this, his four-year-old daughter Leah has been battling brain cancer. He's made quite an impact in the last few weeks with his dedication to, not only his unspeakably cute, sweet daughter, but to raising awareness for pediatric cancer in general. In fact, the Bengals have been selling his jerseys on the premise that the proceeds from those sales would be presented to Cincinnati Children's Hospital (one of the best in the world). The organization expected to sell around 1,000 jerseys; but at last count, that number was closer to 15,000. Devon and Leah's story is an international phenomenon and tonight, during this momentous game, the Bengals will present Cincinnati Children's with a check for $1.3 million. So why does all of this garner Still a place on my list? Because there is absolutely nothing sexier than a dedicated, loving father. A man being secure enough to show emotion and vulnerability is even better. And Still is and has all of that and so much more.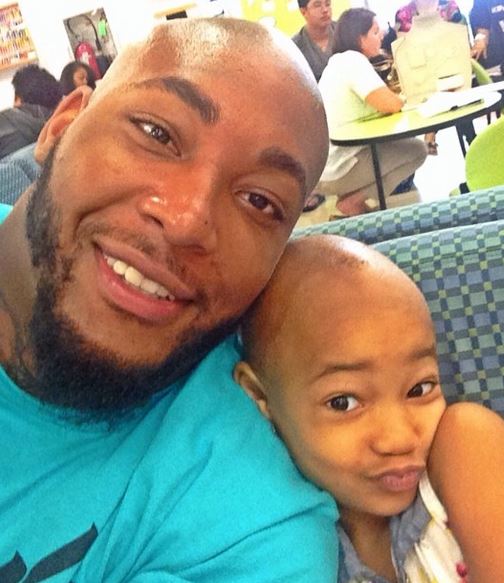 4. Tyler Eifert, Tight End.
Tyler has that good guy, boy-next-door charm, don't you think? He has a killer smile and just seems like he would be so much fun to have a beer and laugh with. He may be on the IR, but when he's healthy he offers the Bengals a solid performance, week-after-week.
3. Dane Sanzenbacher, Wide Receiver.
Thank goodness for Dane. With a team that has been battered and broken for the majority of the season, Dane has been a Godsend. He's consistent and his name is really fun to say. Also, look at that face. Yum.
2. Marvin Jones, Wide Receiver.
Jones is another Bengal that's been out of commission for a while (read: too long), and we certainly do miss him. But, that's neither here nor there. Because those arms. Will you look at those arms? Actually, that picture above mostly just showcases his perfect face, teeth and smile. This picture below, however, really shines a light on those ARMS.
1. A.J. Green, Wide Receiver.
A.J. is 6 feet, 4 inches of physical perfection. His face, his body, and those magical hands are enough to make any woman (or man) tune in every week. He had some toe issues these past few weeks, but he is back and better than ever. He's a superstar, some say one of the best wide receivers in the league; and yet he doesn't suffer from the "Ocho Cinco" syndrome that former superstar Chad Johnson was afflicted with. He's also one hell of a snappy dresser!
Keep Up With PopWrapped On The Web!