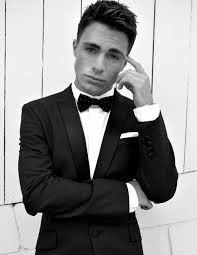 Thirsty Thursday is upon us! And thank God it is; after the week I've had, I deserve to shamelessly ogle some sexy men! This week's post is dedicated to the stupidly sexy men of The CW. Truly, it feels like the network of beautiful people; despite also offering some high quality television. Let's jump right in, shall we?
Scott Porter, Hart of Dixie
I love this show. I love Rachel Bilson, Jaime King, Wilson Bethel, Cress Williams and I especially love Scott Porter. He's the boy you want to bring home to your mama. And although he and Zoe Hart (Bilson) have a chronic timing issue, I hold strong to my hope that they'll one day work out. Also, Porter is a major geek who has been a guest on Chris Hardwick's
The Talking Dead
, as well as an amazing singer. You know what we call that? The whole damn package! Feast your ears on this gem:
Ian Somerhalder, The Vampire Diaries
I don't actually watch
The Vampire Diaries
, but I've been keeping my eyes on Ian since I saw him in
The Rules Of
Attraction 
all those years ago. And, unsurprisingly, I was entranced by those baby blues of his. Just look at them! Also that smile. And that jawline. If he was just even a tiny bit meatier he would be the perfect man.
Stephen Amell, Arrow
Arrow
is another show I've not really seen yet. I've watched a couple episodes and liked what I saw, but time has just not allowed me to dive all the way in yet. But holy mother of God how hot is Stephen Amell?! It's seriously just not fair for one person to be so really, really ridiculously good looking!
Jensen Ackles, Supernatural
Oh Jensen.
Supernatural
just-so-happens to be my favorite CW show. I've been a fan from the start, and I am both thrilled and anxious about Demon Dean in the upcoming season. Jensen plays an incredible Dean Winchester. He is broody, strong, stubborn, masochistic, a little stupid, all the way brave, loyal and, most recently, yes; a demon. The direction this new season goes in could either be brilliant or disastrous. But as long as I get to drool over Jenson's dreamy eyes, incredible smile, kissable lips lips and just all-around beautifulness (okay, he's also a really good actor but for this post, we don't really care about that) they can't really go wrong.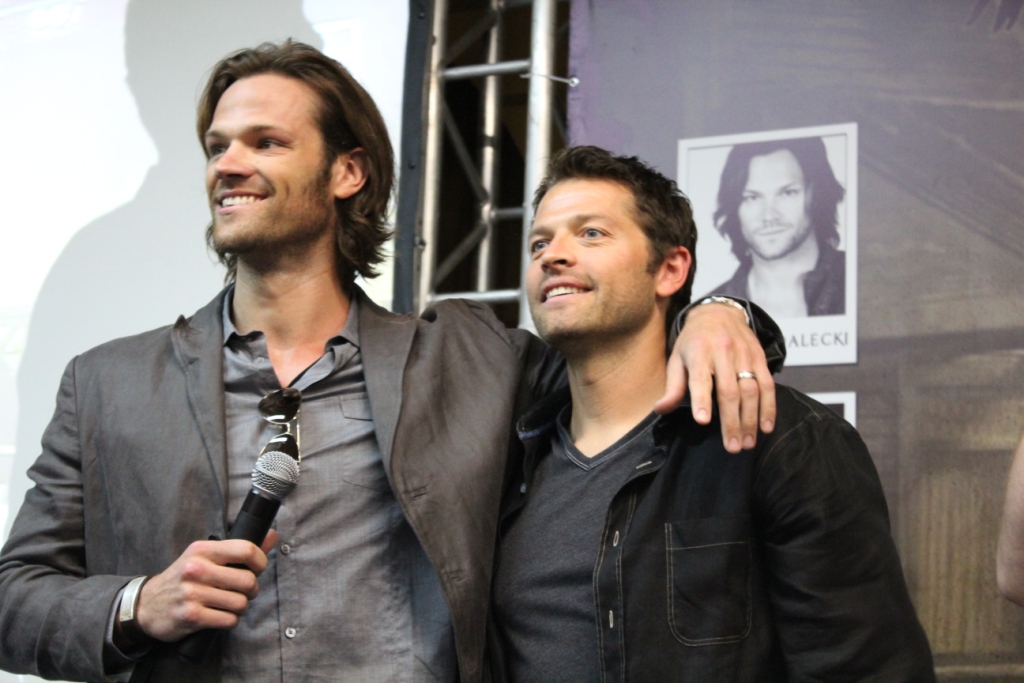 Special shout-out to Jared Padalecki and Misha Collins for bringing sexy back to
Supernatural
, as well!
Colton Haynes, Arrow
Arrow,
like all the other shows on the CW, is overflowing with beautiful people. Obviously, since two actors from the show are #1 and #3 on this list, they're doing something right! Colton Haynes is so beautiful it hurts. His face is like the sun; it's so blindingly bright and beautiful that your retinas may just burn right out of your eyeballs if you stare directly at him for too long. Also, he's silly and he sings. He's not afraid to have a good time and doesn't take himself too seriously. Oh, and did I mention that he ALSO sings?! It's country, which is my least favorite genre; but he may convert me. I'd let him serenade me in any way he wanted to, honestly. All-in-all, he's kind of perfect. That's it for this week's edition of Thirsty Thursday, my loves! Be sure to case your vote in the poll below for steamiest CW hottie! [yop_poll id="45"]
Keep Up With PopWrapped On The Web!
Twitter 
SoundCloud
Facebook
Instagram
Tumblr
Pinterest
YouTube