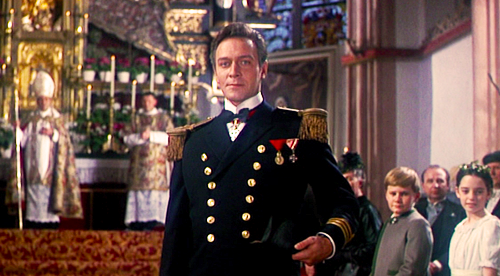 Thirsty Thursday inspiration comes from many places. Today it comes from me watching my favorite movie musical this morning, a  movie that never ceases to shoot me straight back to my childhood where I can almost taste the popcicles I ate next to my cousin while we sang along and watched, completely enraptured by the song and dance.
That's why this week's installment of Thirsty Thursday is dedicated to the men of movie musicals, guaranteed to make your loins sing.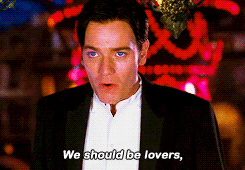 5. Ewan McGregor; Christian, Moulin Rouge
It honestly doesn't get much cuter than Ewan McGregor's Christian in Moulin Rouge. The naive, romantic writer never stood a chance against that concubine Satine; but he loved her fully and unconditionally. The worldly Satine found herself quite taken with him, as well, and who can blame her? Not many women can resist a man serenading them. This is undoubtedly one of my favorite musicals to date.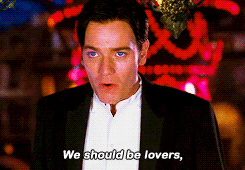 4. Christopher Plummer; Captain Von Trapp, The Sound of Music
Oh my. I remember the first time I ever watched The Sound of Music. I was older, probably 15 or so, as my mom never liked it and therefore didn't share it with me. I still haven't forgiven her for that one. I loved it immediately. Christopher Plummer is a big reason why. Those blue eyes infiltrated my dreams and my waking thoughts for a week, and my burgeoning sexuality also decided to it was time for my first sex dream, starring, you guessed it! Captain Von Trapp. He sang "Edelweiss" to me and it was beautiful, okay?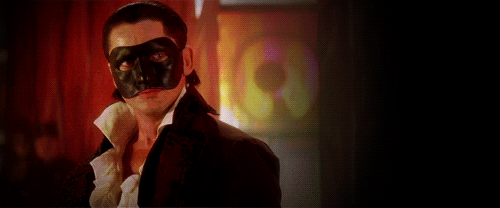 3. Gerard Butler; The Phantom, Phantom of the Opera
The first Broadway play I ever attended was Phantom of the Opera in fifth grade. I would go onto see it three separate times, so you can imagine my joy when I found out it was being turned into a movie musical. It certainly did not disappoint. Emmy Rossum's Christine was celestial and the supporting cast was entirely brilliant. None quite so brilliant as Gerard Butler's Phantom, though. And let's be clear, the only reason he comes in at number three is because he spends the entire movie masked. It did nothing to detract from his sexuality, though. I think Phantom is incredibly sexual, anyway, so when you add Gerard Butler into the mix, and have him singing those gorgeous song, you have quite the heady concoction.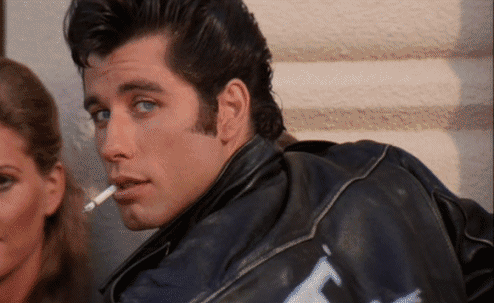 2. John Travolta; Danny Zuko, Grease
For me, it doesn't get much better than John Travolta as Danny Zuko in Grease. Yeah he started out as kind of a douche bag and did not treat Sandy properly, but he was just so damn smooth! That voice, those moves, that overly gelled hair. Love him or hate him, you cannot deny that the dude is talented. He also pulls off drag so well and played the most brilliant part in one of my other favorite musicals, Hairspray. But I digress. Everything about this role and this movie is iconic. It is timeless and will continue to live on in infamy, thanks in large part to scenes like the one below.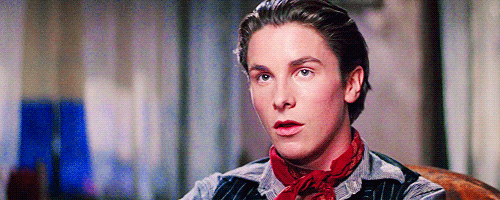 1. Christian Bale; Jack Kelly, Newsies
You can thank Jack "Cowboy" Kelly for today's post! Yep, that's right; I watched Newsies this morning and my overwhelming joy at watching the old favorite inspired this post. It's one of the first live-action movie musicals I remember watching, and my VHS had to be replaced numerous times due to overuse (I regret nothing). Ignoring the actual important historical and political themes in the movie, it has one of the best scores and soundtracks ever. Well, according to me, anyway. The song and scene below still give me goosebumps, and has been used in myriad school projects throughout my academic tenure. (But, since I can't find the full scene clip, just imagine the streets filling up after they sing this part with other newsies and workers from NYC coming to join their strike. It's powerful stuff!)
Below is the full song, because it really does need to be heard in its full glory.
And there you have it! I know this is but a VERY small sampling of what is a genre chock full of talented and gorgeous men, but these just happen to be my favorites.
Make sure to vote in the poll below for your favorite! We want to hear from you!