Having recently seen Ant-Man, I was given the chance to reacquaint myself with the eternally lovely Paul Rudd. Now, don't get it twisted. Rudd has always been 100% "would-do," but it was more like, oh this would be tender, adorable and comforting; and then I could take him home to my mom and he would charm her with his wit and goofy smile and we could all start planning our wedding together.
While watching Ant-Man, however, my inner narrative changed completely. It went from, "Awwww, you're like a precious puppy dog. Let's snuggle;" to "Must. Touch. Now. Musthaveabsohmygodwhendidhegetsohot?!" He went from adorable cutie pie to certifiable-object-of-lust in the span of one movie.
Rudd is clearly one of those "gets better with age" actors, as he currently rings in at a cool 46-years-old. It does absolutely nothing to dampen his appeal, though, and here's why.
Because somehow he was able to take this seemingly insignificant role in Romeo & Juliet and make it completely memorable, if not a bit ridiculous.
Because his turn as Cher's stepbrother Josh in Clueless ignited so many teenage sexual awakenings, and this goofy smile and those words kept you up at night.
Because he's never been a guy that's taken himself too seriously, and he's got some seriously impressive moves.
Because his role in every movie, no matter how big or small, is always the most memorable.
Because he can completely pull off playing a totally believable douche bag, and yet, we always still adore his character.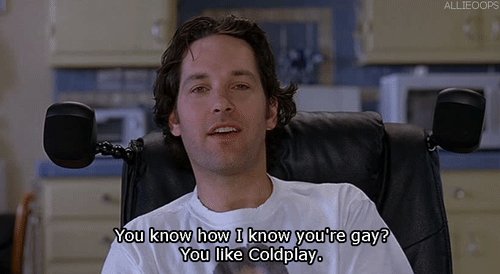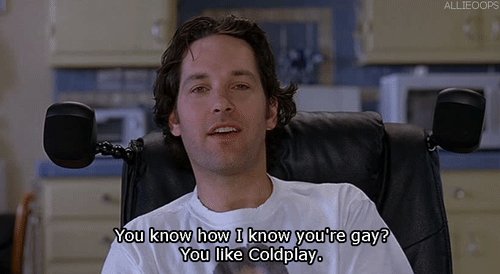 Because he has managed to parlay his talents into an incredibly successful, 23-year Hollywood career while remaining humble, generous and incredibly kind. And no, Paul, we've never wondered that, because we've ALWAYS liked you.
And, finally, because of Ant-Man and a much-deserved career rejuvenation playing one of the most surprisingly badass Superheroes to date. Kudos to you, Paul, truly. I am an Ant-Man convert now, and it's entirely thanks to you (and Evangeline Lilly).
Thank you, Paul, for a lifetime's worth of laughs and tears, and for remaining such an absolute treat for the masses. To wrap this up, please enjoy Paul absolutely KILLING Lip Sync battle with an amazing assortment of Queen and Tina Turner.
Oh, and honestly? It's no fair for someone to wear a suit so well.