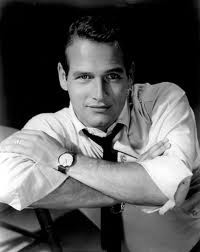 Dani Strehle
Senior Manager
James Garner
Who doesn't like James Garner? He is everybody's (in my age-range) favorite grandpa figure, always playing affable and loveable characters. Also, he plays old Noah in
The Notebook
, so there's that. Garner had an interesting military career that eventually landed him in the Korean War. He is a decorated hero, with two Purple Hearts under his belt. Noah Calhoun was a veteran, too...
Clark Gable
Gable's story is a bit different as he joined the Armed Forces after already cultivating an acting career most would be envious of. After the death of third wife and "love of his life" Carole Lombard, who had previously suggested he fight for his country, Gable enlisted in her honor. He would go on to fly five combat missions in World War II and be promoted to Major. And you thought he was just a pretty face, didn't you?!
Ernie Hudson
Before Ernie Hudson was busting ghosts as Winston or busting Sandra Bullock's chops in
Miss Congeniality, 
or any other role in his fantastically storied career, he was a United States Marine. He knew it wasn't for him, however, and decided to take a more creative route. Hudson has had roles in
Grey's Anatomy
,
ER, The Crow
and so much more. I've always been drawn to him with that deep, velvety voice and those lovely...arms. Ernie is an American treasure!
Tom Selleck
Ahh, Selleck. Everyone's favorite mustachioed man. He truly may be the only man alive that can rock a 'stache like this one. According to
Wikipedia
: "Selleck served as a soldier in the
160th Infantry Regiment
of the
California Army National Guard
[12]
and his unit was activated for the
Watts Riots
in
Los Angeles
." Although I don't agree with his politics, I do agree that he's sexy enough for me to overlook that discrepancy; at least for the purposes of this post.
Paul Newman
Paul Newman. Paullllll Newman. Go on, say it with me now. It is, and should be, a familiar benediction. Not only was he a spectacular actor and Hollywood legend; he served in the Navy during World War II and the Battle of Okinawa. But really, who cares about that? LOOK AT HIM! He is easily one of the most gorgeous men to ever live, and that he lived his adult life in love with the same woman until the day death parted them only makes him more appealing. Gorgeous, loyal AND romantic? Puh-leaze! That does it for this week's installment of Thirsty Thursday! For our American readers: I wish you a fun, happy and safe Fourth! Make sure to vote in our poll below for your favorite National Treasure. [yop_poll id="35"]
Keep Up With PopWrapped On The Web!