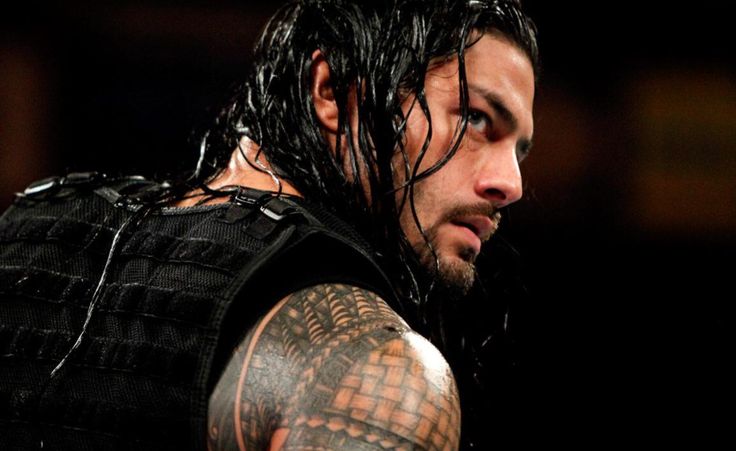 On Sunday, I watched WWE's SuperSlam 2015 strictly because Arrow's Stephen Amell was wrestling and Jon Stewart was hosting the event. But I walked away with so much more when Roman Reigns made his way through the crowd.
[video width="550" height="270" mp4="http:https://pop-wrapped.s3-us-west-1.amazonaws.com/photos/CNImoLpUwAAvzSc.mp4" loop="true" autoplay="true"][/video]
Yeah, there was swooning. It happened. As I struggled to pick my jaw up off the floor, it dawned on me that he kind of reminded me of another long-haired, bronze-skinned God, Khal Drogo (Jason Momoa) of Game of Thrones. Just pull back his hair, give him some brown leather and a horse and there you have it; a Khalasar of the Dothraki. Or in Roman's case: The Khal of WWE.
I mean, who wouldn't follow him across the desert on a horse?
Or want to be the "Moon of his life?"
Or be flattered when he pours a pot of molten gold over your abusive brother's head (and probably clothesline him for good measure)?
Cause he's that kinda guy.
He's great with kids; he's not too macho to have a tea party with his little girl (a future Khaleesi in her own right). I'll give you a moment to recover while your ovaries explode, ladies...
And he has found his Khaleesi. Roman got married about 8 months ago.
https://instagram.com/p/wT3WgNwhrT/
But that doesn't stop me from appreciating him from a distance, 'cause he can rock a man-bun like nobody's business.
And when he's traveling...
He'll stop and sign things for his fans. Sometimes. But don't just pounce on him whenever you see him at an airport or in public...
Because it's best to show respect to the Khal.