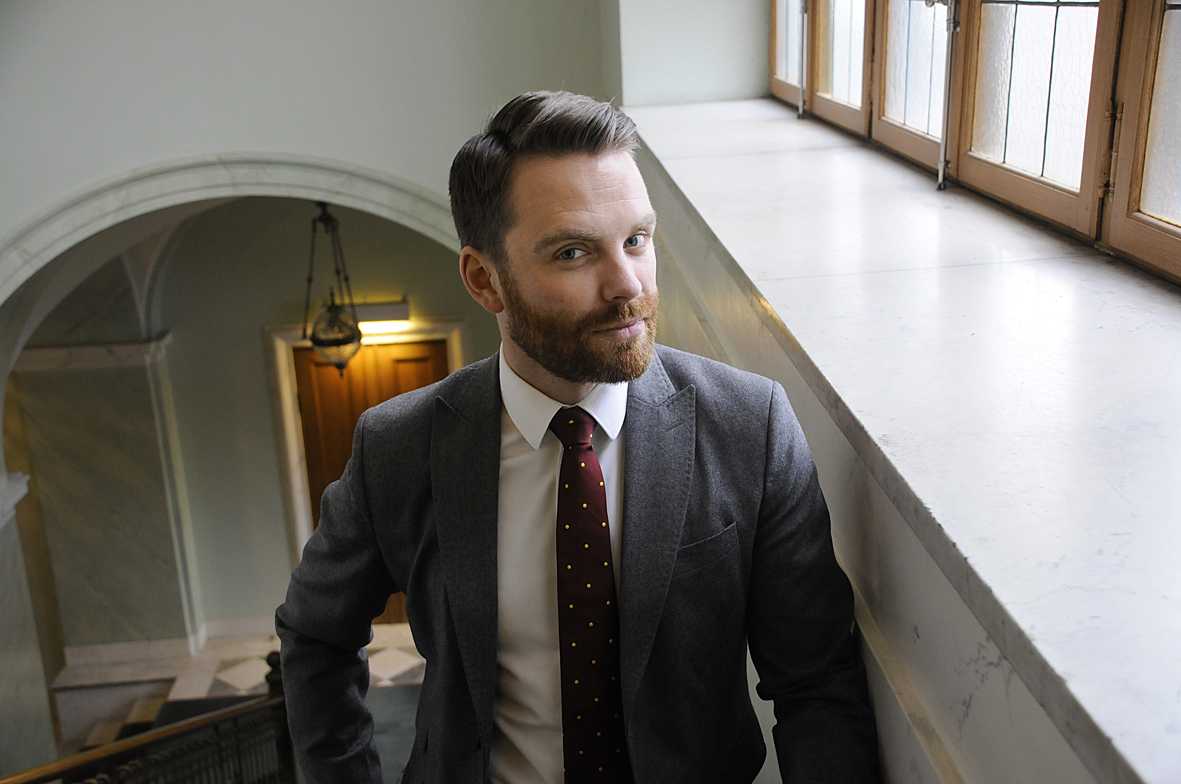 Politicians have always held a certain level of swag and confidence that makes even the homeliest of men seem attractive. To be a successful politician, one must have attributes that are typically deemed desirable. Of course I am speaking in generalities here because, since the birth of the Tea Party, some of those attributes are no longer actually required for elected officials. But, as a whole, a person that wields a certain amount of power is someone that turns heads.
This week's Thirsty Thursday is dedicated to the men that stand out among this crowd. Men who are smart, dedicated, confident, ambitious and, most importantly, sexy as fuck.
Martin O'Malley; Governor of Maryland, United States
Martin O'Malley is one of the millions of 2016 Presidential Candidates. Despite the fact that he likely has zero shot of getting the democratic nomination (Bernie Sanders and Hillary Clinton are definitely the leaders of that race), he has done some great things. He started as a Baltimore City councilor before being elected as the Mayor of Baltimore in 1999. Since then he has had a successful run as Maryland's Governor. He's also a stone cold silver fox with the body of a MUCH younger man (he's 52!).
Hans Linde; Group Leader of the Left Party Parliamentary Group, Sweden
Um, hello. May I please be your constituent? Whether bearded or clean-shaven, this blue-eyed, Swedish ginger is the epitome of sex appeal. He would DEFINITELY get my vote. There's also something so incredibly appealing about a young man (he's only in his late twenties!) that truly has his head on straight and knows where he's going in life. So many twenty-somethings wander aimlessly through life in a haze of confusion. I so enjoy seeing this young stag put his mind to good use!
Eduardo Leitel; Mayor of Pelotas, Brazil
It's a certainty now: everyone in Brazil is just more beautiful. Exhibit A: this Disney Prince of a Mayor. Go ahead, it's okay. Don't resist. Give yourself over to those deep pools that are his sensual brown eyes. Let his perfectly white smile ease your worried soul. Let him dazzle you with his brains and wit. You'll thank me later, I promise.
Justin Trudeau; Prime Minister, Canada
You knew this delicious breath of fresh air was going to end up on this list, right? Justin Trudeau just became the Prime Minister of Canada. Yeah. That Canada. He's nearly 44-years-old and has a brilliant and storied career, that even includes some acting credits. After winning the election, he then chose a cabinet that made a splash in the mainstream media, but for all the right reasons: it was diverse. This is a man that has deeply held beliefs regarding equality, compassion and tolerance. There is NOTHING sexier than that.
Brian Sims; Democratic Members of the Pennsylvania House of Representatives, United States
I. Love. Brian. Sims. As a resident of Ohio, his job as a Pennsylvania Representative has literally nothing to do with me. That has not stopped me from following him across social media and becoming 100% enamored by him and his fierce and brilliant advocacy. He's the first openly gay legislator to ever be elected to Pennsylvania office, but that is literally the least of his accomplishments at this point.
He is extraordinarily kind and passionate, and does not let anyone push him around. He fights tooth and nail for the less fortunate and strives to make Pennsylvania, and the United States, better. He is what every politician SHOULD be. A man who respects the title he was given and uses it to advocate for others, rather than just acting in his own interests. Oh, and he's also perfect looking. Like, perfect. What is it about a beard, seriously?! Can we make beards part of the national dress code, please?
Honorable Mention; Barack Obama, President of the United States of America 
POTUS is a stud, there is no getting around that. And when you look back at all of the extraordinary things he was able to accomplish up to this point in his presidency despite a hostile congress, it makes him even sexier. Such tenacity, such strength; all while keeping his incredible sense of humor. It doesn't hurt that he also treats his exceptional wife like the queen she is and becomes a big ol' puddle of mush around babies and kids. Mr. President, you are a gem. 
What say you, readers? Which one of these political hotties got your blood boiling? Be sure to vote in the poll below and let us know! 
[socialpoll id="2308792"]