During their panel at Otakon on Saturday, Funimation announced the items included in the collector's edition of both Tokyo Ghoul and Black Lagoon. Well...there goes all my money!
Funimation will release the collector's edition of Tokyo Ghoul, along with the limited edition and standard edition, on September 22nd. The Tokyo Ghoul collector's edition will come with a special collector's box that illustrates Kaneki and Rize's transition from human to ghoul and it will also include:
The complete first season in a Blu-ray/DVD combo set

A 60 page art book

A fabric poster

4 art cards

A 40-page blank journal
All versions of Tokyo Ghoul, including the collector's edition, are available for pre-order on Funimation and Rightstuf. Funimation is selling the collector's edition for $97.49 whereas regular retail price is $129.98.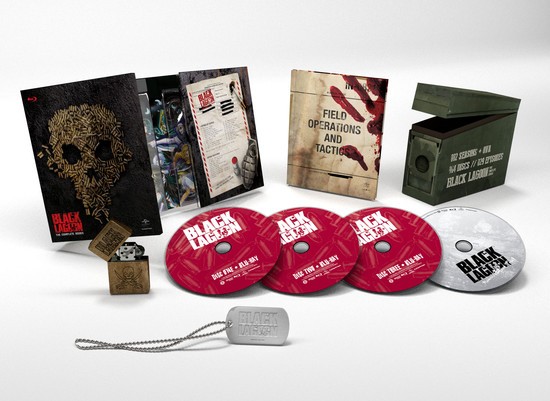 Courtesy of animenewsnetowrk.com
The Black Lagoon collector's edition, an ammo tin chipboard box-set, will be released in November 2015 and will include both season's of Black Lagoon along with the spin-off series Black Lagoon: Roberta's Blood Trail in blu-ray formatting only. The collector's edition will also include:
A full-color, 60-page art book

A Black Lagoon lighter

Set of dog tags
Funimation has not set a price for Black Lagoon's collector's edition just yet; the product has yet to be listed on Funimation's website.
Will you be picking up these collector's editions upon their release? I know I will!