By now, sports fan or not, you've likely heard of Deflategate. Tom Brady was recently in court for the supposed scandal, and his courtroom sketch, done by New York artist Jane Rosenberg, was released yesterday. It doesn't take a die-hard fan to notice that it's not exactly Tom Brady's spitting image. See for yourself:
Here's Tom Brady, looking handsome as always.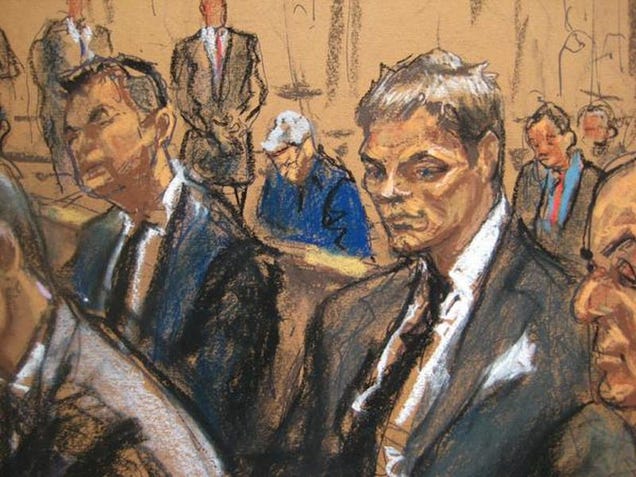 And this is what I can only imagine to be some creature that crawled out of the sewer and into the courtroom during the hearing.
However, the Internet is having a field day with this image. Patriots.com Lifestyle Editor Birana Palma posted a hilarious compilation of memes and edits of the sketch. While each one is certainly laugh-worthy, here are a few of my favorite's from Palma's list:
https://twitter.com/iamHectorDiaz/status/631520615460159488
T.B. phone home!
https://twitter.com/BuzzFeedSports/status/631533305398198272
Ever think you'd see the NFL combined with Harry Potter or Lord of the Rings? No? Then here you go.
https://twitter.com/PeteBlackburn/status/631528021648760832/photo/1
Yikes.
https://twitter.com/JariPeltola/status/631527266284081152
This whole thing will certainly go down in history...
https://twitter.com/PeteBlackburn/status/631524352870084608
But I guess the sketch isn't too far off-point.
These memes, of course, emerged within hours of the release of the sketch. I have no doubt that more of these hilarious images will surface on the Internet in the days to come.