Back to back Academy Award Winner Tom Hanks has scored another critical and financial hit with his latest outing Sully.
The biopic has scored an impressive $35.5 million opening weekend at 3,525 locations, this according to recently released box office results.
This is also well above Warner Brothers' projections before the film's release, which indicated that it would debut at around $25 million.
Sully premiered early, on September 2 at the Telluride Film Festival. Critics have given it a positive review, and it currently stands at an 81% fresh rating on Rotten Tomatoes.
The movie tells the true to life story of Chesley "Sully" Sullenberger, the pilot of US Airway flight 1549, which, on January 15, 2009, was forced to make an emergency water landing in the Hudson River. Sullenberg and First Officer Jeffrey Skiles had to glide the plane down after multiple bird strikes caused engine failure. All 155 passengers and crew were safely evacuated by a nearby watercraft. The incident would come to be known as the "Miracle On The Hudson", and Sullenberger and the crew were hailed as heroes.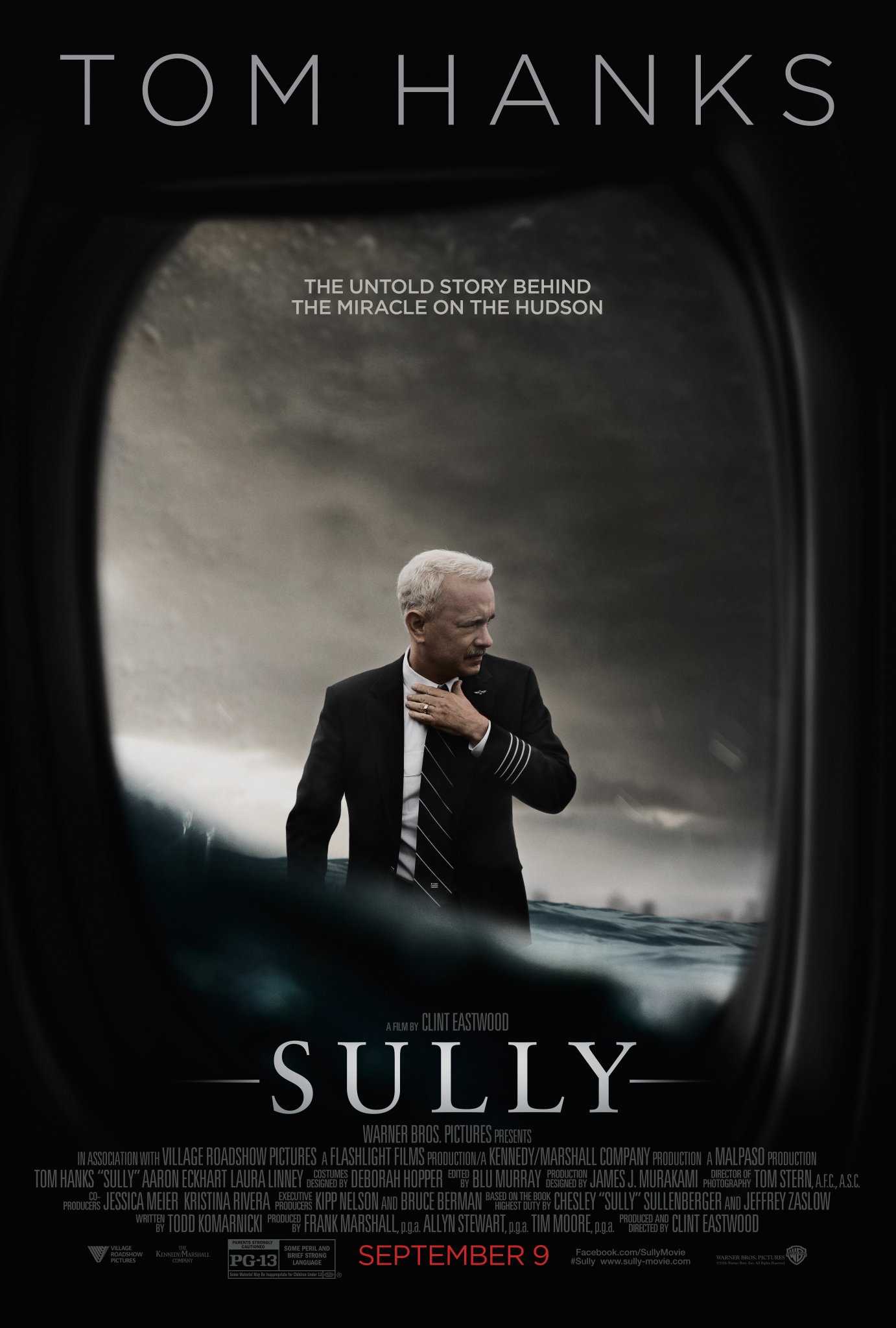 collider.com
Sully appears to be outperforming two other well known Hanks biopic film, Captain Phillips, which amassed $25.7 million for its opening weekend and ended up with a domestic haul of $107 million, and Bridge of Spies, which debuted at $15.4 million and finished with $72 million.
The movie had a production budget of $60 million, so it is already more than halfway to recouping production costs, but, if you factor in marketing costs, the film needs steady legs in order for it to be profitable.
Sully is directed by Hollywood legend Clint Eastwood, and its screenplay was written by Todd Komarnicki, who based it on the book, Highest Duty by Jeffrey Zaslow and Sullenberger.
Tom Hanks plays the title character, with Aaron Eckhart playing First Officer Jeffrey Skiles and Laura Linney as Sully's wife, Lauren.