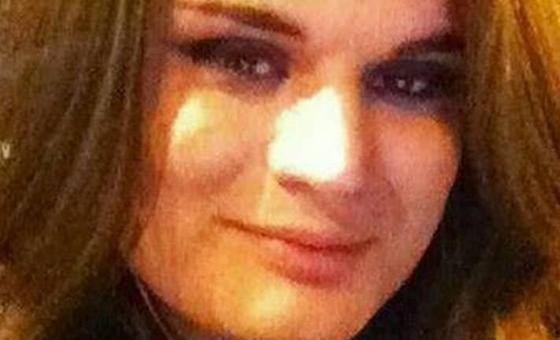 Courtesy of Washington Times
For the past several years,
Jennifer Gable
, age 32, did as most women do. During the week, she got ready for her job as a customer service coordinator at Wells Fargo in Idaho. She attended classes at Boise State University. In her free time, she would go to the movies with friends and watch shows like
Big Bang Theory
. On October 1st, she posted this on Facebook:
Brain anurism. [sic] Wonderful.
Eight days later, it was a brain aneurysm that claimed Ms. Gable's life.  Her friends and co-workers were shocked by her sudden death. But they were even more shocked to discover that Jennifer was presented in her open casket as a man. Her caramel-colored shoulder-length hair had been cut short and she was wearing a man's suit. In her obituary, she is listed by the name she was given at birth rather than by her legal name, the name she chose for herself after transitioning. A photo of pre-transition Jennifer accompanies the obituary. Perhaps this is an act of a grieving parent who never fully accepted their child for who she was. Perhaps it was an act of ignorance and anger. Either way, it is an act that completely erases Jennifer Gable's identity, a final act of betrayal against which she cannot defend herself. In an interview with the
Miami Herald
, Meghan Stabler, a board member of the
Human Rights Campaign
and a member of the HRC's National Business Council, stated that Ms. Gable "had done what she needed to do legally to be seen as her authentic self." Ms. Gable had reached out to Ms. Stabler, seeking guidance as she began the transition process. The two kept in touch online as Gable expressed concerns over the changes she faced. Stabler also states that Gable's death "stresses the importance of having a will," which allows the deceased to have a say in how their final wishes are carried out. For members of the LGBT community, this would help ensure that obituaries are accurate and that partners are given the power to make burial decisions. In spite of Jennifer's wishes to live her life as the woman she truly was, her father instead chose to erase her identity. Her obituary makes no mention of her life as Jennifer. The pronouns "he" and "his" are used throughout the notice instead of "she" and "her." Mike Parke, owner of
Magic Valley Funeral Home
where services for Jennifer were held, indicates that Gable's death certificate identifies her as the name she was given at birth with "AKA Jennifer Gable" added. He refers to the handling of Gable's funeral as "a tormented situation for all of those involved."
Keep Up With PopWrapped On The Web!