So a question sweeping the internet right now has all of us Harry Potter fans crying all over again. The death of Albus Dumbledore at the hands of Severus Snape (seriously, it's not a spoiler anymore) is still a deep physical wound on our souls, and this new revelation has only ripped it open again.
Professor Sybil Trelawney may have actually predicted Albus Dumbledore's death.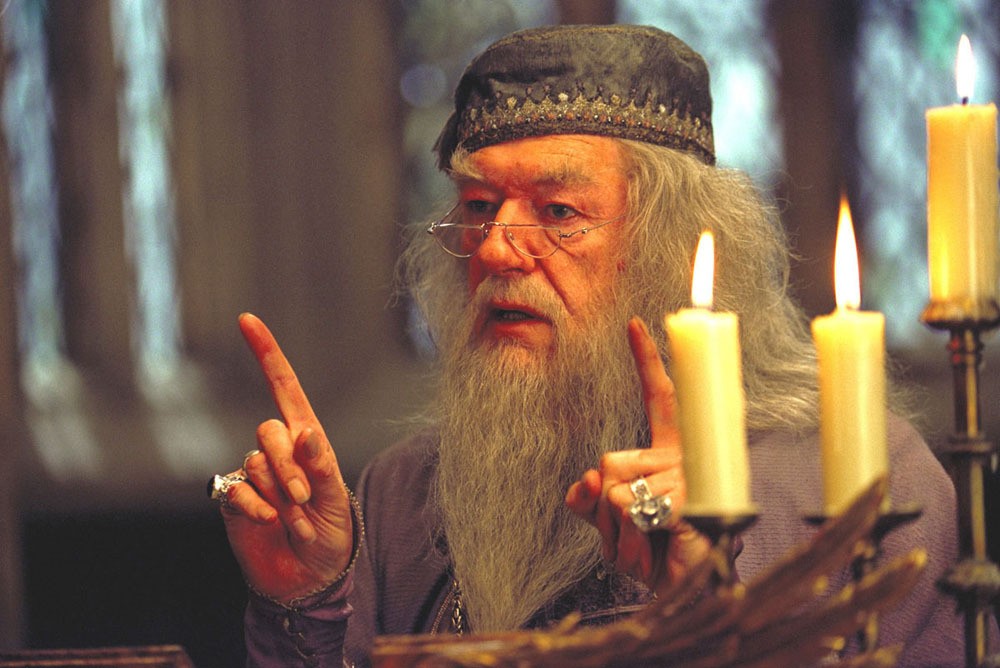 Courtesy of Warner Brothers
As most of us know, Trelawney actually can predict the future...just not all the time. But if her prophecy about Harry and Voldemort was true enough to end up in the Ministry of Magic, then this one may have some merit.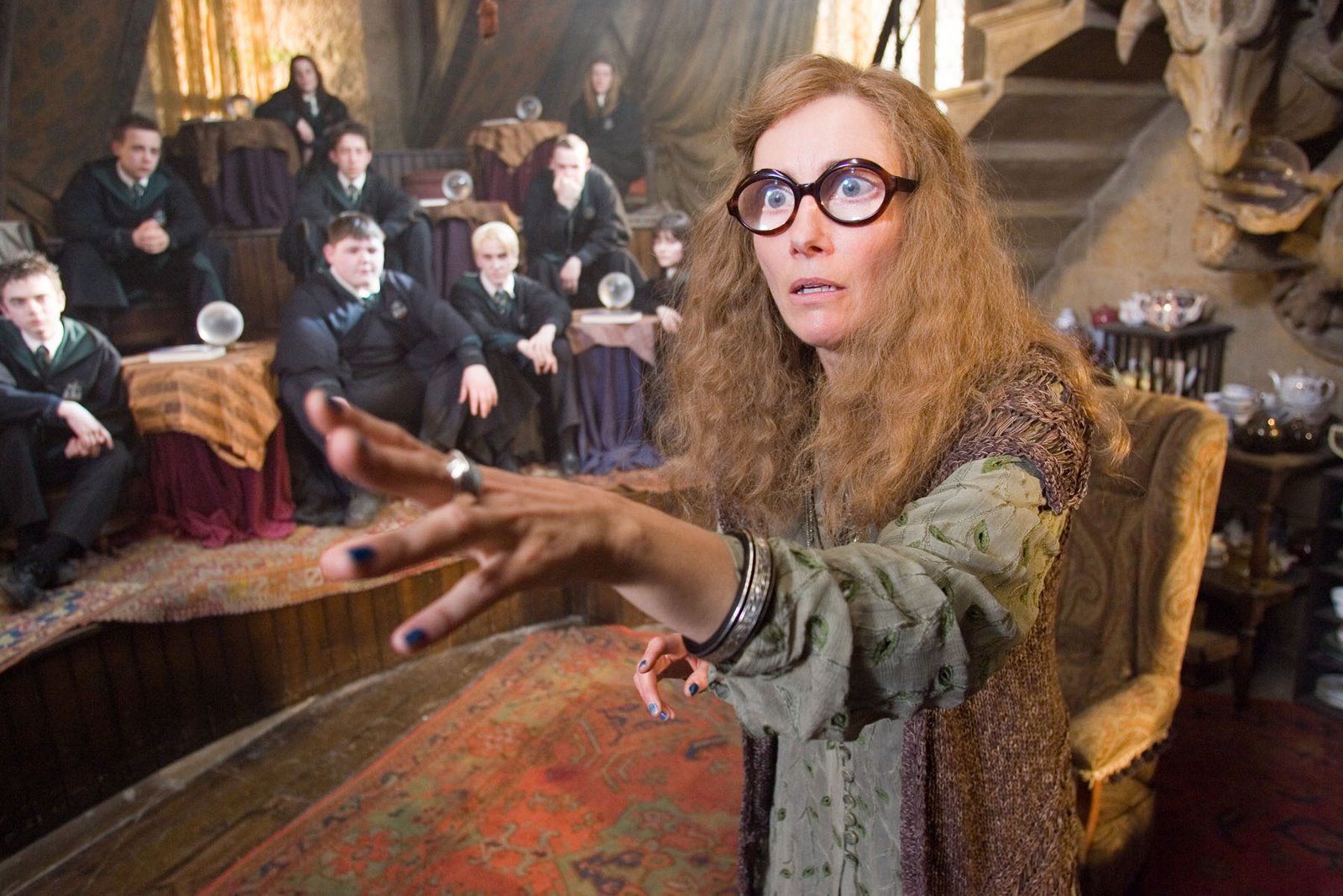 Courtesy of Warner Brothers
One fan theory pointed out the importance of numbers in the Harry Potter universe. Seven books, seven horcruxes, yada yada. While the number 7 is one of the more magical numbers, both in the HP-verse and in cultures around the world, the (un)lucky number 13 also plays a vital role.
In Harry Potter and the Prisoner of Azkaban, Trelawney freaked out at a Christmas dinner party.
"At Christmas there were only 12 people around the dinner table. Trelawney comes along and Dumbledore stands up to draw her a chair. She freaks out, I must not! When 13 people dine together, the first to rise is the first to die!!! Except: Ron had Scabbers in his pocket. Which means that there [weren't] 12 people when Trelawney arrived. There [were] already 13. And Dumbledore stood up."
By this prediction, Dumbledore unknowingly sealed his fate by the time Trelawney walked into the room. Bless and curse his gentlemanly manners!
So, to recap, the people at this PoA Christmas dinner were:
Albus Dumbledore

Minerva Mcgonagall

Severus Snape

Professor Sprout

Professor Flitwick

Harry Potter

Ron Weasley

Hermione Granger

Scabbers/Peter Pettigrew

First-Year

First-Year

Slytherin Fifth-Year

Argus Filch
Assuming none of the first-years died between Book 3 and Book 6 (and you don't know––Hogwarts is a crazy place) Trelawney successfully though unfortunately predicted the death of our beloved Headmaster.
Rest In Peace, Professor Dumbledore.