Last night, we all did the "Time Warp" again as FOX aired its remake of The Rocky Horror Picture Show starring Laverne Cox as Frank-N-Furter, Nickelodeon star Victoria Justice as Janet and Ryan McCartan as Brad, as well as several other notable names including Adam Lambert, Annaleigh Ashford, and Christina Millan. Even Tim Curry, the original Frank-N-Furter, had a role as the criminologist narrator.
Rocky Horror Picture Show, the 1975 campy and sexual movie musical is known for its huge cult following and interactive live stage productions. With Rocky Horror, you either love it or you don't. Personally, I don't. But I love musicals and was very interested to see how FOX did this version.
The good news is: if you were a fan of the original, you may at least like this new version because very little was changed. The bad news is: it wasn't great overall.
The music had the same fun energy, the costumes were on point (except for Rocky's gold basketball shorts) and everyone fit their roles pretty well (shout out to Reeve Carney for his portrayal of Riff Raff, the closest to the original). Having Tim Curry a part of it was special. The voices were great, but, since it wasn't live, you could tell that they were all just lip syncing. FOX should have done it live, like Grease Live, as live performances always at least get respect for the talent and timing.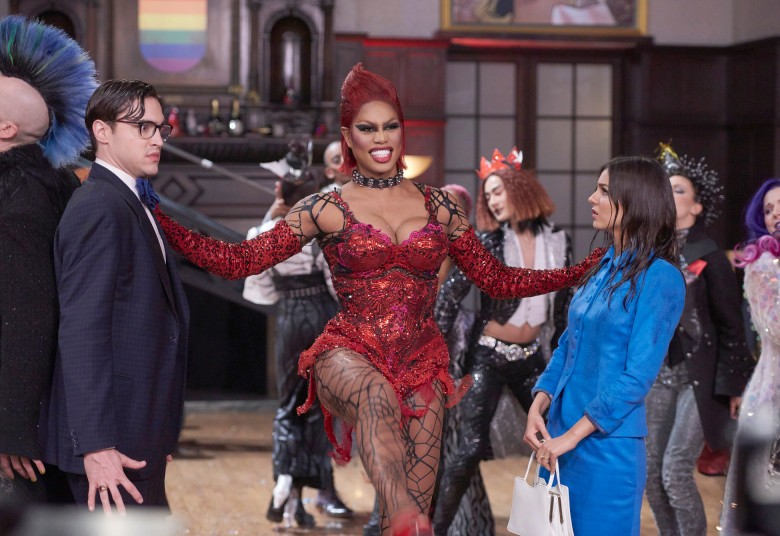 indiewire.com
I did like how the show was framed as a movie theater showing, with the opening song an opening for that rather than just the lips. It paid tribute to the phenomenon the Rocky Horror theater events have become.
So what went wrong? Well, the acting was very stiff. Brad spoke like he was delivering the evening news, and Janet did more moaning and whimpering than actual speaking. Some of the most loved little gags were removed, which disappointed fans, and, overall, it wasn't better than the original. I guess the original Rocky Horror was so weirdly perfect and iconic that nothing could hold a candle to it. FOX had the chance to update it a little, clean it up a little, but they did none of that. Viewers rated it a 'C' on TVLine.
If you're a fan of Rocky Horror, this is at least worth a watch -- because why not?! -- but it won't replace the original. If you never really connected to the original (I feel ya!) then this is still worth a watch if for nothing than the music (though, at that point, you might as well just watch the Rocky Horror episode of Glee) and the good casting.
What are your thoughts on FOX's Rocky Horror Picture Show? Did you like it?