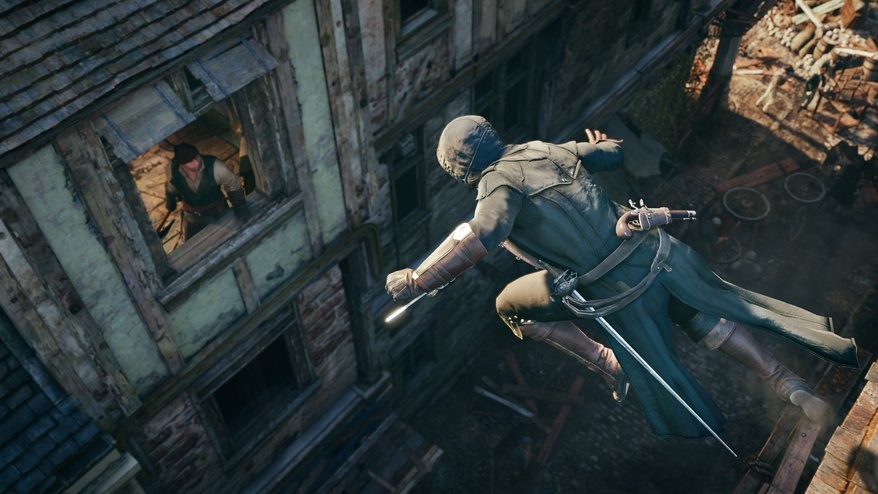 Courtesy of PC Gamer
There is an awful trend in gaming that is starting to become more apparent due to the greater numbers of this phenomenon occurring. There is a current trend where games are being launched before they are finished, which results in the game either having a rocky launch or having a release in a completely unplayable form. Before this year, it was rare to have a game released with game-breaking bugs and a flurry of updates sent out to fix it over the following weeks. That is no longer the case. Almost all of the huge games released within the past few weeks were released in this condition. It opened to my eyes to something that I do not want becoming the norm.
Halo Master Chief Collection
,
Warlords of Draenor
,
Little Big Planet 3
, and
Assassin's Creed Unity
all released with game-breaking bugs or elements of the game being completely unusable. Four huge Triple A games launched with problems, and that is unacceptable; as consumers, we need to voice to the developers and publishers that this is not okay. The sad thing is that those four were not the only games launched this year with problems! I am happy to say, however, that Blizzard did apologize and made amends for their launch issues with the new
World of Warcraft
expansion by crediting five days of game time to everyone, along with a personal apology written to their fans for disappointing them. Ubisoft has unsurprisingly said nothing and is instead patching the game post launch to fix the bugs. 343, the developer of the
Master Chief Collection
, has released an apology, but still has not completely fixed its game after almost ten days since launch. As I said earlier, we gamers need to voice our frustration and let these companies know that we are not going to buy their games if they are a buggy mess. "How do we do this?" you may be asking. We need to tell them by using our wallets. This means we need to wait for reviews and see if the game they have released really is what they promised. If it isn't completely functional, or has major bugs, then don't buy it! Let them see the sales numbers crash so that they will actually learn their lesson: we are done buying broken games.
[youtube http://www.youtube.com/watch?v=PHlbHD7jWCY] In the video above, my friend Badam and I voice our frustration about how the condition in which games are launching. Do you think that there is an increasing amount of developers cutting corners when making games? Is there something that you can think of to influence developers aside from not buying their games? Let me know in the comments section of the video or this article!
Keep Up With PopWrapped On The Web!