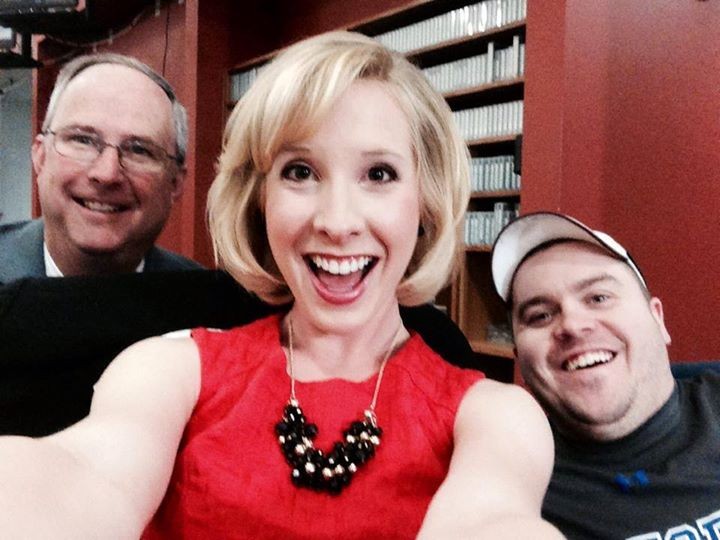 Authorities have confirmed that, at about 6:45 a.m., a 41-year old man open fired on a news crew from WDBJ7 in Moneta, Virginia. The news crew was conducting a live interview at Bridgewater Plaza at the time of the incident, and the fatal attack was caught on film.
The victims were reporter Alison Parker and cameraman Adam Ward.
Parker was a 24-year-old recent graduate of James Madison University's School of Media Arts and Design.  WDBJ7's General Manager Jeff marks said that she had started at the station as an intern "three or four years ago," and had rejoined the news team after a brief relocation. Parker and Chris Hurst, a fellow news anchor and mental health advocate, had moved in together shortly before her death. Hurst shared his grief on twitter, saying:
https://twitter.com/chrishurstwdbj/status/636531364356063232 https://twitter.com/chrishurstwdbj/status/636531632137203712
Ward has appeared in front of the camera as well as behind in a number of human interest stories, including one about Cinderella's Closet, a organization formed to help make prom affordable for area girls. The 27-year-old was engaged to a woman named Melissa Ott. Ott and Ward were to get married next summer.
Vicki Gardner, from the Smith Mountain Lake Regional Chamber of Commerce, was being interviewed by Parker at the time of the shooting. She was shot in the back, and is now recovering after surgery.
WDBJ7 confirmed the tragic news over twitter earlier this morning, tweeting:
https://twitter.com/WDBJ7/status/636526048969101312 https://twitter.com/WDBJ7/status/636526182972964864
The shooter was identified as a disgruntled employee of the station named Vester Lee Flanigan, also known as Bryce Williams. State police have confirmed that Flanigan shot and killed himself on the I-66. A press conference will be held Wednesday afternoon.
Our thoughts and prayers are with the family, friends, and colleagues of Alison Parker and Adam Ward, and we wish Vicki Gardner a full recovery.
***WARNING: The below videos are extremely graphic in nature***