An anonymous source leaked conversations and some NSFW photos shared between Tyga, 25, and Los Angeles-based model Mia Isabella. The rapper has not explicitly commented on this, but took to Twitter yesterday with the following:
https://twitter.com/Tyga/status/618505604861030400
Meanwhile Mia Isabella, who is transgender, did not dispel the allegations in a statement for VH1. Instead, she spoke out on the transphobic comments directed at her since the story broke.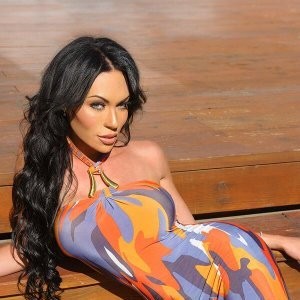 Courtesy of gtaforum.com
She writes, "It's very sad that the idea of a man loving a trans person has to be considered a scandal when all people are equal – love always wins doesn't it?" She continues: "It shouldn't be news it should be normal for anyone and everyone to be allowed to love who they choose. This person is not the man that I love but I have loved a few incredible and celebrated men in my life."
At the moment, Kylie Jenner has not spoken to any media outlets since the rumor spread.
This is not the first time her beau Tyga has been accused of cheating, nor is it the first time he has been caught texting Mia Isabella. Tyga cheated on his ex, Blac Chyna, who is also the mother of his son, with her back when they were together.