Shane Avery
Senior Staff Writer
@ShaneAvery While it seems everyone has an opinion on the Justin Bieber racist video debacle, Biebs' own mentor Usher has finally spoken out in the recent issue of NYLON Guys.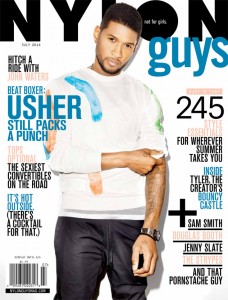 Kenneth Cappello/Nylon

He said:
"At my core, I am a person that supports growth and understands without judgement, that growth often comes as a result of pain and continues effort. As I have watched Justin Bieber navigate difficult waters as a young man, I can tell you that he hasn't always chosen the path of his greatest potential, but he is unequivocally not a racist," 
"What he was 5 years ago was a naive child who did not understand the negative power and degradation that comes from playing with racial slurs. What he is now is a young man faced with an opportunity to become his best self, an example to the millions of kids that follow him to not make the same mistakes."
What do you guys think of what Usher had to say?