Vanessa Hudgens is our personal hero after her moving performance and touching tribute with Grease: Live!
So many amazing people have passed away from the deadly disease that is cancer. Anyone who has kept up with pop culture since the beginning of the year could not have missed that the world has lost great great people, artists, musicians from cancer.
However sad the times have been, there has been something utterly exciting for anyone who likes music, dance and film. 
Making a humongous step in show business, one of the main actresses, Vanessa Hudgens was cast as Rizzo in Fox's first live-musical, Grease Live! Leading up to the extravaganza, Hudgens announced that less than 24 hours before opening her father, who was diagnosed with stage four cancer less than a year ago, had unfortunately passed away.
Hudgens took to Twitter to break the news to fans and friends, announcing that she would perform in honour of her father.
https://twitter.com/VanessaHudgens/status/693839722741780481 https://twitter.com/VanessaHudgens/status/693839762327625728
While the terrible and devastating news must have affected Hudgens in a very personal level, she was simply amazing during her performance.
We from PopWrapped have loved the relationship between Hudgens and her father since we first saw these photos from March, 2006.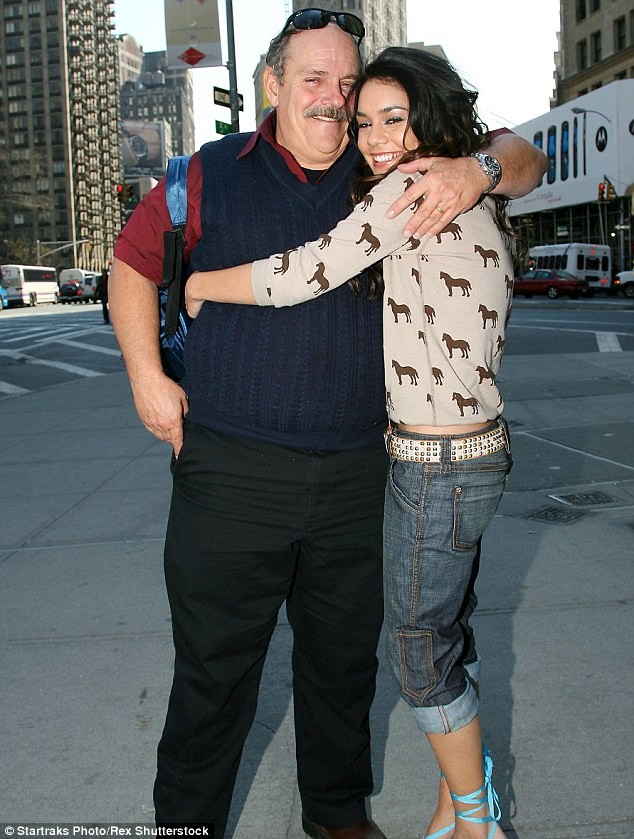 dailymail.co.uk
Therefore, we do want to heartfeltly congratulate the well-established actress on her amazing work live in front of a studio audience AND on TV! We are confident her father must be incredibly proud of his strong and talented daughter.
Fans, co-stars and friends were similarly moved by her performance, which they conveyed on Twitter!
Ashley Tisdale, her High School Musical co-star, tweeted this:
https://twitter.com/ashleytisdale/status/694005009525047298
Her boyfriend and actor Austin Butler was moved by her performance of "There Are Worse Things That I Could Do":
https://twitter.com/austinbutler/status/694033940240138241
Check out her amazing rendition of "There Are Worst Things I Could Do".
Co-star Mario Lopez announced that Vanessa Hudgens is his new hero:
https://twitter.com/MarioLopezExtra/status/694014437636726784
What did you think about Vanessa Hudgens' performance as Rizzo in Grease: Live? Let us know below!