Vaults have managed to catch our attention ever since their debut back in 2014 and two EPs later, they haven't disappointed so far. As their debut studio album remains in the works, the band has now released a brand-new track, titled "Overcome", for everyone to download freely.
Staying true to their significant synth-pop sound, "Overcome" kicks off with some heavy piano keys and a finger-snapping beat, before it bursts into the euphoric chorus. It's some kind of beautiful alt-pop tune with some retro vibes and a great vocal to go by. Alongside the track, Vaults also made public that they'll be playing an intimate show for free on October 8, at Red Gallery, but the space is limited so fans will have to sign up pretty quick. Stateside fans don't have to worry though, as their U.S. tour is approaching. See the dates below.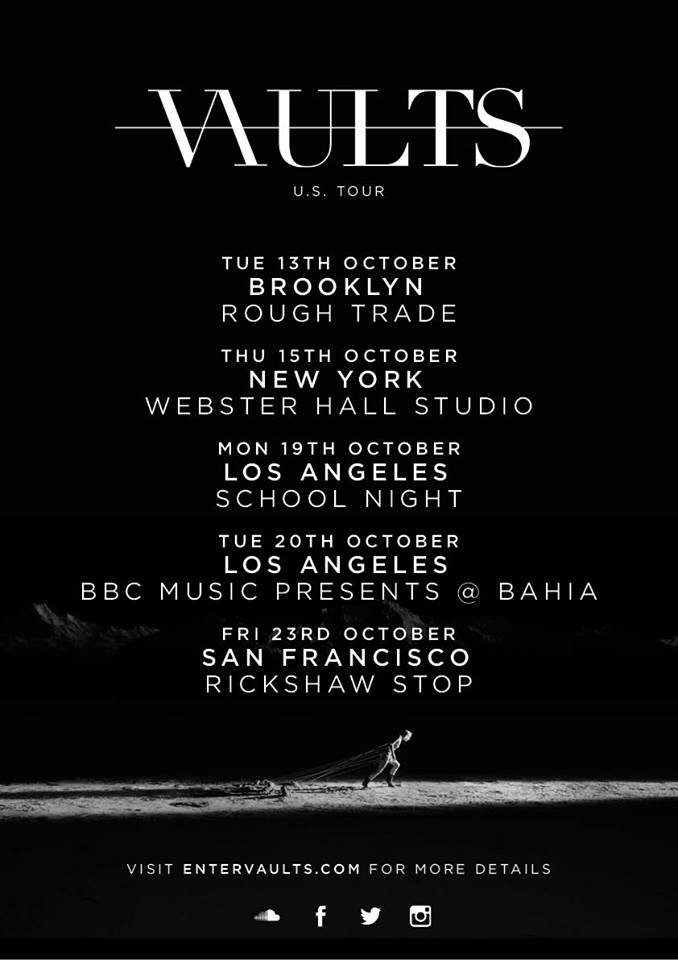 Courtesy of Vault's Facebook
"Overcome" comes after the trio promoted "Cry No More" this past summer and their Fifty Shades Of Grey contribution "One Last Night" earlier this year. The track is most probably coming from their upcoming, debut studio album, that is expected to drop later this year or early in 2016. For the time being, take a listen to their new tune below.
https://soundcloud.com/vaults/overcome