Melissa Jensen, one of the organizers for the now infamous Remind The Nation event, held at Sundance Film Festival, is speaking out, via a paid press release, against multiple accusations of misconduct, violence and homophobia by her staff on the evening of January 23. The denial comes two weeks to the day after the event in question in which multiple event-goers reported that security violently assaulted them, prohibited entry, or forcefully removed them from the event because of their sexual preference.
Several high-profile celebrity guests were amongst the victims, including YouTube star Shane Dawson, and veteran and 9/11 rescue worker Garrett Goodwin, who was at Sundance promoting the release of his highly-anticipated film and book In His Own Words. Dawson, who reported being violently removed from the event because he was gay, had to be hospitalized after an ambulance was called for a leg injury and is still walking with a brace. The attack on Dawson was witnessed and confirmed by many, as was the removal of Goodwin. Justin Youse, a former Remind The Nation producer, released a video shortly after the incident, condemning the behavior of organizers Jensen and Jacob Nold, as well as Kevin Robert Williams, the man in charge of organizing the security team for the event. According to Park City Police records, as well as many witness accounts, Jensen and Williams are romantically linked.
Bizzare Death Threats & Police Intervention
Adding to the bizarre set of circumstances of the evening, after the event, nearly a dozen heavily-armed police officers were dispatched to Goodwin's Park City hotel after Williams began making graphic and highly descriptive death threats toward both Goodwin and Youse. Williams allegedly made dozens of calls to Goodwin and Youse over the course of the evening, issuing a string of violent threats, a number of which were caught on body cam footage by Park City Police. According to one Park City Police report, officers overheard Williams apologizing to Goodwin for the remarks that he had been making and the circumstances of the earlier event. Williams, then, became increasingly volatile and aggressive, going on to state that he "wanted to kill Justin (Youse), that he would gut him" and that he wanted to "nurse him back to health, then torture him some more."
At some point during one of the violent calls to Goodwin, Park City Police officer J. Rodrigues identified himself to Williams as being a witness to the calls and that the calls were being recorded by police body cams. Rodrigues informed Williams that he was not to contact or to go near Youse or Goodwin again, an order that Williams acknowledged. When officers asked Williams where he was located to further question him, Williams stated that he was "driving." When Park City Police asked again for his location, he further lied to officers, stating that he was "somewhere in Payson, Utah." Officer Rodrigues had Park City Police Dispatch ping Williams' cell phone, which showed that Williams was not in Payson, but at his girlfriend (Remind The Nation organizer) Melissa Jensen's house. Williams acknowledged to Park City Police that he does own many firearms.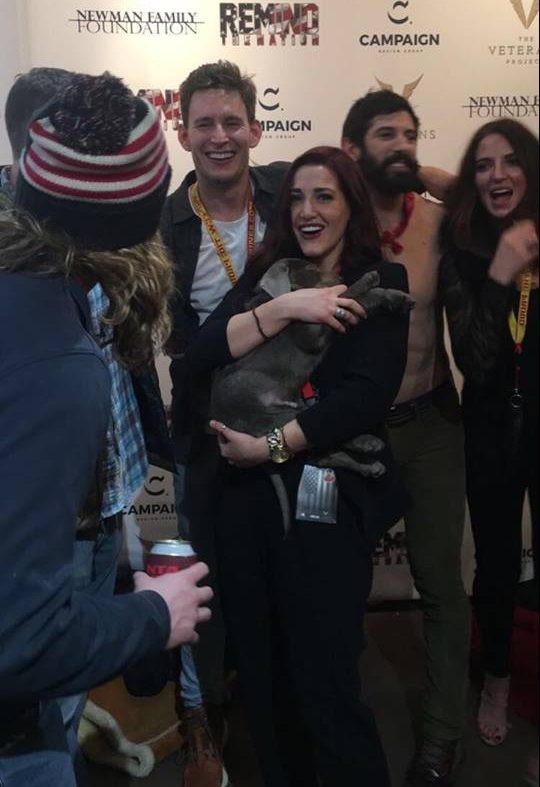 Remind The Nation
A stalking injunction has been issued and served against Williams pending a court hearing. The order prohibits him from contacting victims or their immediate families, as well as prohibiting Williams from going near the victims' vehicles and places of employment. The order also prohibits Williams from possessing firearms of any kind. Because of the ongoing investigation by Park City Police and the FBI, many of the gruesome details in the threats have been redacted. PopWrapped has put in a media request for the complete Park City Police and FBI reports. On Monday, February 6, PopWrapped staffers attempted to question Williams at his office. When staffers arrived, they discovered that the office had been vacated with a Restitution Notice stuck to the door along with a three-day notice to vacate.
Jensen, Nold, Williams and other event organizers attempted to deny being responsible for the actions of their security staff, and even tracking down who put on the event became a task. Through signed contracts, signed checks, eyewitness accounts, and official statements, PopWrapped has uncovered that Jacob "Jake" Nold and Labs For Liberty were the official event hosts, paying for the venue and the services inside the building. Melissa Jensen and Jillian Barker are listed as "co-producers," and Kevin Williams was responsible for the security at the event.
Immediately following PopWrapped's initial reporting of this story, Goodwin received a phone call from Jillian Barker, who is listed as a co-producer for the Remind The Nation event. According to Goodwin, Barker insisted that Goodwin "kill the story" and that, if Goodwin didn't comply, she would "ruin (his) fucking public image," indicating that she had a lot of resources and a large "PR army" at her disposal. I also began receiving a barrage of personal messages from both Williams and Jensen. The messages were conflicting in nature, and neither party seemed able to keep their own accounting of the facts straight, let alone to match each others. In addition, I also spoke at length to Jensen over the phone.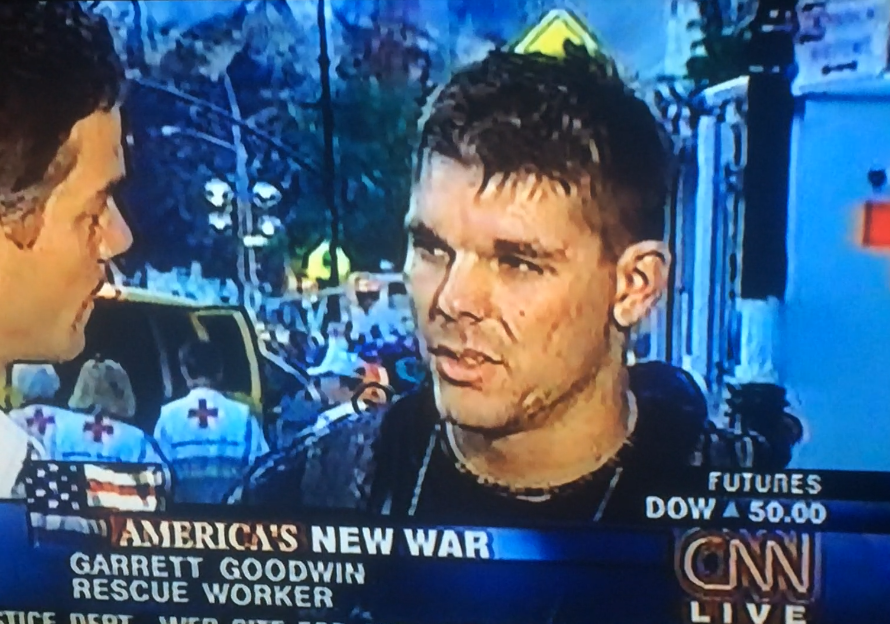 CNN
Williams stated that the dispute between Goodwin and him was merely a "personal argument between two friends." When I pressed Williams further, inquiring about the other LGBT attendees that echoed the same set of facts and were physically assaulted, thrown out, or denied entry to the event, Williams told me that Dawson was the only person physically ejected, stating Dawson was "the only attendee to disrespect the personal space of a celebrity at the event. He got right in the face of Tomi (Lahren) and was, at that moment, an obvious security concern. No one else displayed such dangerous conduct at the event. He stood out as the only attendee that endangered the safety of a celebrity attendee. Any security team at any event would have ejected an individual that got inches away from the face of a celebrity," again referring to Tomi Lahren. The problem is that the gay couple in question was not Dawson or his boyfriend but another couple, later mistaken for them. Adding to the ridiculous nature of the "safety concern," is the fact that the two men kissing were clearly not a physical threat of any kind to Lahren or any of the other event attendees.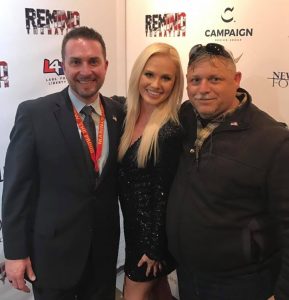 I questioned over a dozen witnesses to the assault of Dawson and, in every case, was told that Lahren was disgusted over the fact that Dawson was holding hands with his boyfriend on the red carpet and that she also expressed extreme displeasure with the fact that another gay couple (which she later mistook for Dawson and his boyfriend) had kissed in front of her on the red carpet after the film screening. After the news broke about Dawson's violent assault, Lahren accused Dawson of creating "fake news" and taking away from the spirit of the event.
Lahren stated, via Facebook, "I was taking photos after the film screening when two gentlemen approached me for a photo. I was happy to do it. I put my arms around them when all of the sudden they jumped in front on me and started kissing. They were not there to support the event. They were not there to take a photo with me. They were there to instigate and make a spectacle to advance whatever political message they placed above common courtesy for our veteran event. These are the tricks of the Left. Designed to instigate and make a scene. It's sad they choose to play the game and make a scene when I welcomed them to take a photo with me. Security escorted them out because they were causing a scene at our private event."
Remind The Nation event organizers have attempted to and have discussed capitalizing on the assault. TMZ requested the video of the Dawson/Williams incident and offered to pay Lahren a substantial sum for it. Jensen stated, "So ... Remind The Nation is all over the internet. I guess that was one way to make it happen," going on to say, "Oh, and yes, that's Kevin (Williams) in the video that TMZ has asking Tomi (Lahren) to pay for to post." Jacob Nold mentioned to Lahren that, if the video was sold to the tabloids, he expected a "large donation" to be made to Labs For Liberty.
Final Thoughts
Since "Final Thoughts" seems to be such a popular subject, I would like to issue some of my own.
When Tomi Lahren, a controversially conservative talk show host, is offended by two men kissing in her presence or a man casually holding hands with his other half, it becomes okay for security to violently remove them and other members of the LGBT community because it's considered "dangerous conduct" to "disrespect the personal space" of said talk show host? It becomes okay for Lahren to defend and justify the violent assault because they "instigated" it? I'm unsure how a clear case of unprovoked physical assault can be deemed "fake news" and labeled "tricks of the left." To imply that Shane Dawson needed this kind of assault to drum up "attention" is simply absurd.
Shane Dawson is one of the most popular and highly-engaged celebrities on the internet, generating billions of views on YouTube alone -- not to mention tens of millions of impressions per month on his other social media channels. The LGBT community isn't looking for violent assaults as a source of "attention." Many people are offended by Lahren's fodder, but, I can assure you, if they violently assaulted her, she would be labeling it as such and blaming it on the "unloving left." It's more than convenient that Lahren and event organizer Jacob Nold are childhood friends and such a clear case of cover-up ensues. Eyewitness accounts have all stated that Lahren was the person that instigated the removal of Shane Dawson and other LGBT event-goers, although Lahren has repeatedly blamed them for their own ejection. (Gaslighting is a real thing, folks, and "liar, liar, pants on fire" stopped working in second grade.)
Jensen has repeatedly denied any wrongdoing both during the event and in handling it after. What Jensen fails to realize is that, as an event organizer or manager, she is responsible for the behavior of her staff and volunteers. Regardless of whether or not Jensen was personally partaking in violence against the LGBT community, it has been documented by dozens of witnesses that this took place, perpetrated by a security staff working for her event. Her boyfriend, Kevin Williams, the man both he and Jensen herself admitted to me was in charge of security, aggressively and violently attacked Shane Dawson and others before Park City Police caught him, red-handed, threatening to violently assault and murder both Garrett Goodwin and Justin Youse.
She cannot fathomably feign ignorance when repeatedly acknowledging (to me personally) that she knew of the incidents that took place, even though she denies having personally been the perpetrator of violence and places the blame solely on the security staff. The security staff didn't assault people. Kevin Williams assaulted people. The room that this event was held in was very small. Anyone within the walls of that room would have immediately known something was going on. Ray Charles would have quickly noticed. He's blind ... and dead.
Jensen's press release conveniently fails to mention the fact that Shane Dawson, a well-respected Hollywood celebrity, left her event after an ambulance was called and will be walking for a minimum of four weeks in a leg brace due to the fact that he was so violently ejected from the event by her boyfriend, the man in charge of her security team. Equally disturbing is the fact that Kevin Williams was left in charge of Remind The Nation's security detail in the first place and engaged in aggressive and progressively more violent behavior as the night wore on. I personally explained to Jensen, in extreme detail, that event organizers are responsible for vetting their staff and volunteers, a fact that she continually refused to acknowledge.
Jensen's press release also fails to mention that Williams was hiding from the Park City Police Department at her house after he was caught making death threats to multiple people. Her press release also fails to explain why, instead of issuing any sort of public apology for the behavior of her staff, she chose to ignore the situation for two full weeks, issuing only a half-assed denial of liability. Jensen's press release fails to explain why all of Remind The Nation's social media channels were immediately deleted, along with the official Remind The Nation website going dark. Labs For Liberty's Jacob "Jake" Nold, another Remind The Nation organizer, has also remained mum, setting all of his social media channels to private and issuing no statement regarding the event. The silence has become deafening. Nole lied to Examiner reporters about the funding of the event, denying that he or Labs For Liberty paid for the event. PopWrapped has examined proof of payment for the event, signed by Jake Nold on behalf of Labs For Liberty.
To insinuate that anyone is "focusing on unfounded personal attacks" against Jensen and her staff is ludicrous and asinine.
PopWrapped has reached out to Jacob "Jake" Nold multiple times, and, as of this writing, has not received any personal statement from him. Jensen was contacted regarding a follow-up statement and declined to comment. PopWrapped reached out to Jillian Barker for a statement, and, as of this writing, Barker has not commented.
PopWrapped will continue to follow this developing story.