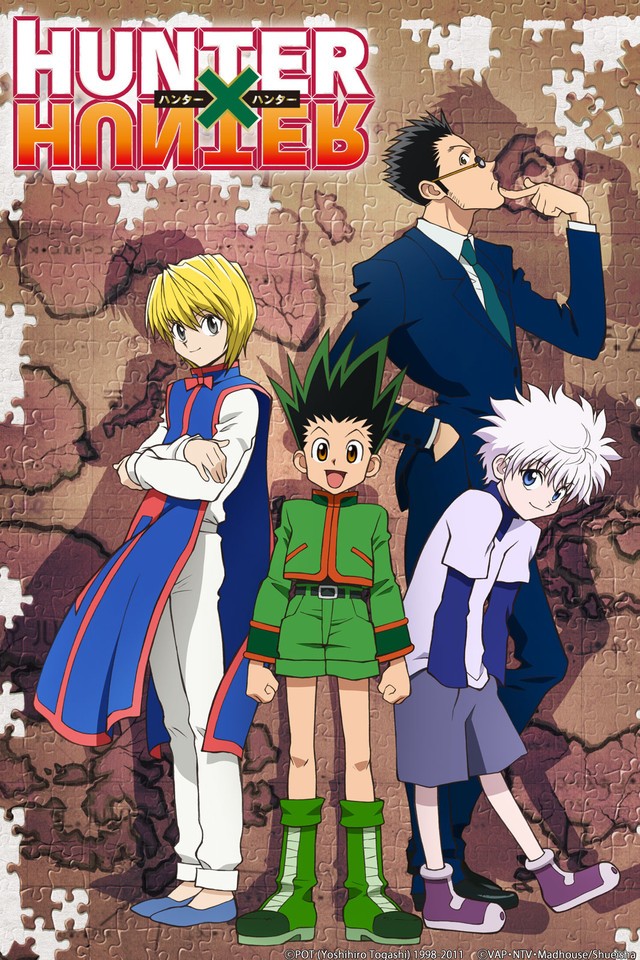 Courtesy of Crunchyroll
This week, good news just keeps coming my way when it comes to anime and manga! So, what am I overjoyed about this time around? Viz Media announced on Friday at their panel at New York Comic Con that they have licensed the immensely popular anime series Hunter x Hunter (2011). Not only will Viz release Hunter x Hunter (2011) on Blu-ray and DVD, but the series will also receive an English dub (YAY!). Hunter x Hunter (2011) is the second anime adaptation of Yoshihiro Togashi's manga series of the same name. The original anime adaptation premiered October 16, 1999 and had a total of 62 episodes.  The 2011 revival of Hunter x Hunter was positively received and "ran for 148 episodes".
Hunter x Hunter (2011) is available for streaming on both Crunchyroll and Netflix. A brief synopsis of Hunter x Hunter is that it chronicles the adventures of Gon Freecs, a young enthusiastic boy who "dreams of becoming a Hunter just like his father."  Along the way he meets Killua Zoldyck (the best character of the series – in my opinion), Kurapika and Leorio Paradinight; each character has their own storyline that intertwines with each other's. The closest anime or manga I can compare Hunter x Hunter to is Yu Yu Hakusho, which coincidentally was also the work of Yoshihiro Togashi. It's no surprise that Viz has licensed Hunter x Hunter (2011) because Viz has licensed and released the manga series and the original anime as well. Viz just recently published the 32nd volume of Hunter x Hunter and the series is currently on hiatus.
Despite the sad news of a hiatus, fans can now look forward to the Blu-ray and DVD release of Hunter x Hunter!