Amazon's Prime Day has found a competitor in Walmart, with the supercenter promising unbeatable rollbacks without the membership fee, according to a blog post yesterday (July 13).
Penned by Walmart president and CEO, Fernando Madeira, the post is a really, REALLY clear indirect call-out towards Amazon.
"We've heard some retailers are charging $100 to get access to a sale. But the idea of asking customers to pay extra in order to save money just doesn't add up for us," writes Madeira. "We're kicking off some awesome deals this week that will be available for everybody with no hidden costs or admission fees, and they won't be available for just one day. "
The post ends with a flourish: an animated gif with tons of confetti and loads of sass.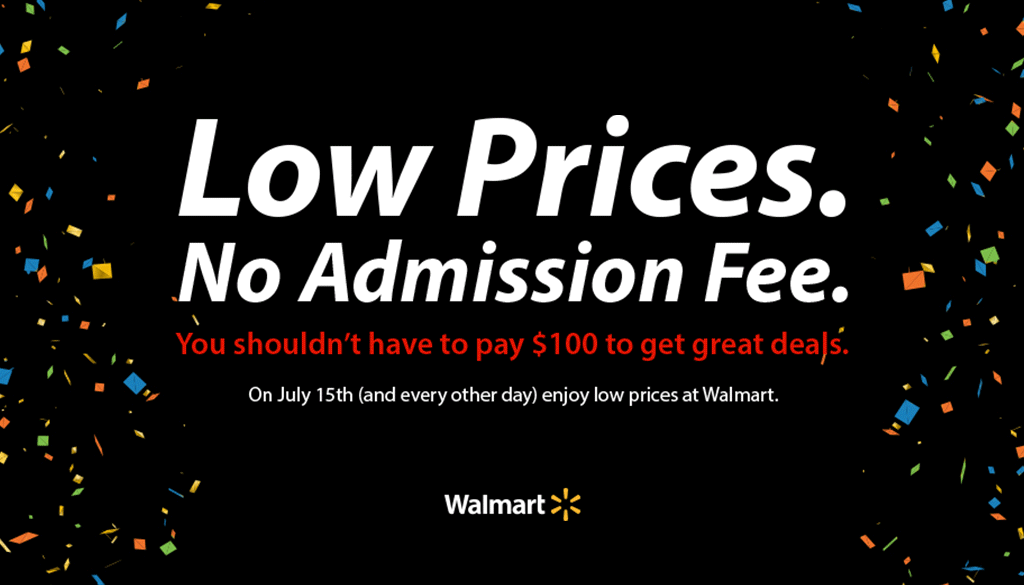 Credit: Walmart
Which retailer will get the most numbers tomorrow? Who knows (although come on, smart money is on Amazon)? What most people will likely see beyond this sales competition is a win for their wallets, thanks to all the amazing deals!