Harry Potter And The Cursed Child has been out for a month now, and, to no one's surprise, there are already rumors about it being adapted into a movie. It seems to be the trend, considering that not only did all seven Potter books become movies but now one of the bonus books, Fantastic Beasts And Where To Find Them, is turning into a trilogy of films, the first of which is out this November.
Though there were mixed reviews about the script book, and JK Rowling claimed to be done with new Harry Potter things, we all know that we totally would go see a Cursed Child movie if there was one. Unfortunately there won't be. As soon as the movie whispers started, Warner Bros. put a kibosh on it when they said that Cursed Child will stay a stage play and they have no plans to turn in into a movie.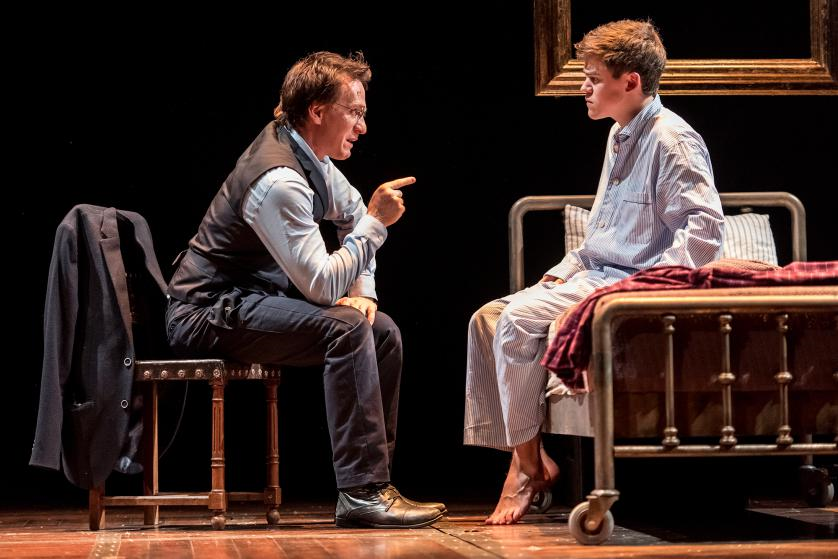 time.com
It is all really too bad because scripts are designed to be seen, and the problem with it staying a stage play is that London is not accessible for everyone. Even if it moved to Broadway (like the rumors say...), that still isn't completely ideal. What would be ideal would be to film the stage play and put that in theaters. Not right now, of course -- give fans a chance to see it live and maybe move it to America, but, you know, maybe in a year or two, get in nicely filmed and let fans see it... But isn't that always the conundrum theatre fans face?
Who knows? Maybe Warner Bros. will change their minds. If Fantastic Beasts draws in big numbers, perhaps they'll be inclined to keep the momentum going. Goodness knows they'll never run out of dedicated Potterheads!
Are you sad that Warner Bros. has no plans to make The Cursed Child into a movie, or is adjusting to a new cast one less thing to worry about?