San Francisco played host to Super Bowl 50, but across the Golden Gate Bridge, Oakland is home to the defending NBA champion Golden State Warriors. They are flying high on yet another victory in a season that saw them start off with 24 straight wins; an NBA record.
Their best player, Stephen Curry, is the reigning MVP. He leads the NBA in jerseys sold, has the record for most 3 point baskets made in a season (on pace to do so again) and is the only player in NBA history with multiple games of 11 three pointers in a single game. Curry is arguably the greatest shooter in NBA history progressing upward, and scored 51 points in a win on Wednesday.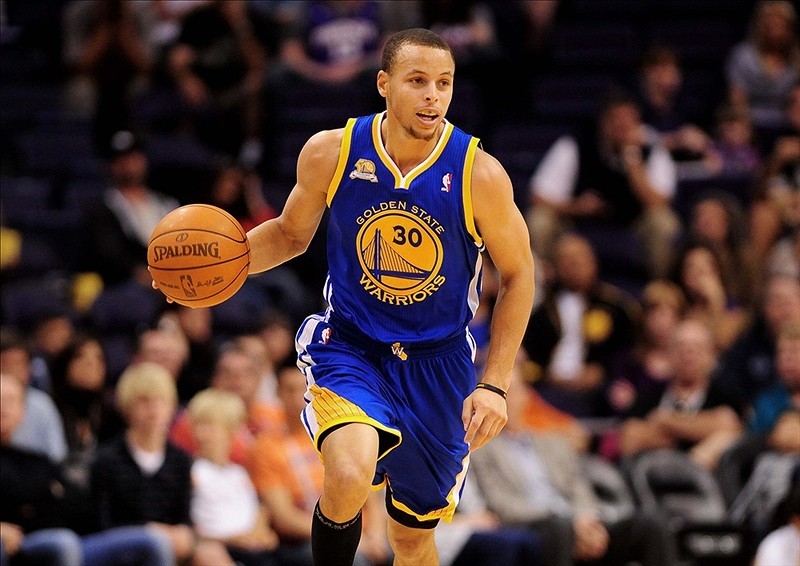 Warriors World
Draymond Green leads the league this year in triple doubles. In that game Curry was dropping daggars from all over the court, Green tallied 12 points, 10 rebounds, 12 assists and throwing in 5 blocks for good measure.
Klay Thompson set an NBA record last season by scoring 37 points in a single quarter. He is also in the top 5 in three point shooting percentage this year.
The Warriors's record is currently 45-4 and while those accolades and accomplishments listed above are worth merit, they are not what this article is about. No, for that, we need to jump back 18 years to when Michael Jordan was playing. Back when Air Jordan was not just a brand name or $650 basketball shoes, his Chicago Bulls tallied a season in which they won 72 games. The record stood as one many thought would be untouchable due to the revolving door of gigantic contracts, free agency, and selfish scorers who only seemed to care about personal statistics. But Golden State is on pace to match or exceed "His Royal Airness" and they do so by playing team basketball.
That's not to say that Jordan's Bulls did not, but Golden State is what coaches of youth basketball should strive to teach. We're not talking about spotting up outside the arc, launching 3 balls; it is more in the nuances that do not show up on the highlight reels. And it can be seen in the subtle things that reveal themselves watching the game and watching the players without the ball. The spacing, any fan of soccer or basketball will tell you, is crucial for optimal success. Cuts to the basket after setting solid screens, men with gigantic egos checking that for the greater good of an easy layup. And it is important that players buy into specific roles that allow the team to flourish and personal accolades will follow. San Antonio has been doing it for years, the reason it is getting more publicity is due to Curry and his knack for hitting seemingly impossible shots.
Curry is not an athletic phenom like Lebron James. He doesn't have the size of Kobe Bryant in an NBA where height/length reign supreme. The 6'2, rail thin guard has honed the one skill that allowed him an audition: his jumpshot. It is why he resonates with so many young kids shooting on the local hoop: He gives hope to the little guy. His hardwork, perfecting his on-the-rise release, hand in his face, 35 feet; none of it matters. The end result is more often than not a swish, hand slaps from teammates and then perhaps another shot from the emblem at halfcourt.
Golden State also is highly proficient from the land of plenty, gladly exchanging buckets at a ratio of 3-2. This is the struggle in teaching the youth who want to emulate Curry; you need to put in those reps on that jumpshot before letting it fly in transition.
The Warriors are poetry in motion to basketball fans, they are exciting, they have fun. They play Oklahoma City on Saturday February 13th at 9pm on ESPN. The Thunder are 3rd in the Western Conference and they feature two great players in Kevin Durant and Russel Westbrook. If you do pay attention to how Golden State operates on offense, check out the spacing mentioned above, how hey reward each other and have each other's back. Marvel at how Curry drains a shot with a hand in his face.
This is history in the making and part of what makes sports compelling is seeing something that hasn't been done before. Golden State gives you the opportunity to witness it every night they step on a court. Whether your reasons are to see Curry, the way they operate or gather information for your youth team; get excited and enjoy! This type of season and colletion of players doesn't come around too often.