One of the biggest days in many women's lives is her wedding to the man or woman of their dreams. Everything is splendid, with families coming together to embrace the newlywed's new life together. For the father of the bride, one of the most meaningful points in the ceremony is being able to walk his little girl down the aisle, giving her away to the love her life. Sometimes this can be a precarious situations in families that have had divorces in them, possibly alienating step-fathers from being given the honor of walking their stepdaughter down the aisle as well.
Brittany Peck of Ohio was planning out her wedding when she had something to confess to her father: she wasn't sure which man she wanted to walk her down the aisle - her father or her stepdad. Now, this may bother some fathers, hearing that their daughter isn't sure if he's the one to have the honor of the walk, but her dad Todd Bachman is not one of those people. When speaking with the Chronicle-Telegram he said, "She called me and said 'Dad, somethings bothering me.' I told her I already had something planned. She was so torn, and the last thing I wanted was for her to be torn."
When the wedding day arrived and Bachman was to escort Peck to her new groom, something utterly wonderful happened. Bachman went over to Peck's stepdad, Todd Cendrosky, and pulled him from his seat. Both father and stepfather escorted their daughter down the aisle, showing the love between family members post-separation. This wasn't a day for individual families, but a day for the celebration of love... and I cannot think of a better way of displaying such love than what Bachman did for his daughter and Cendrosky.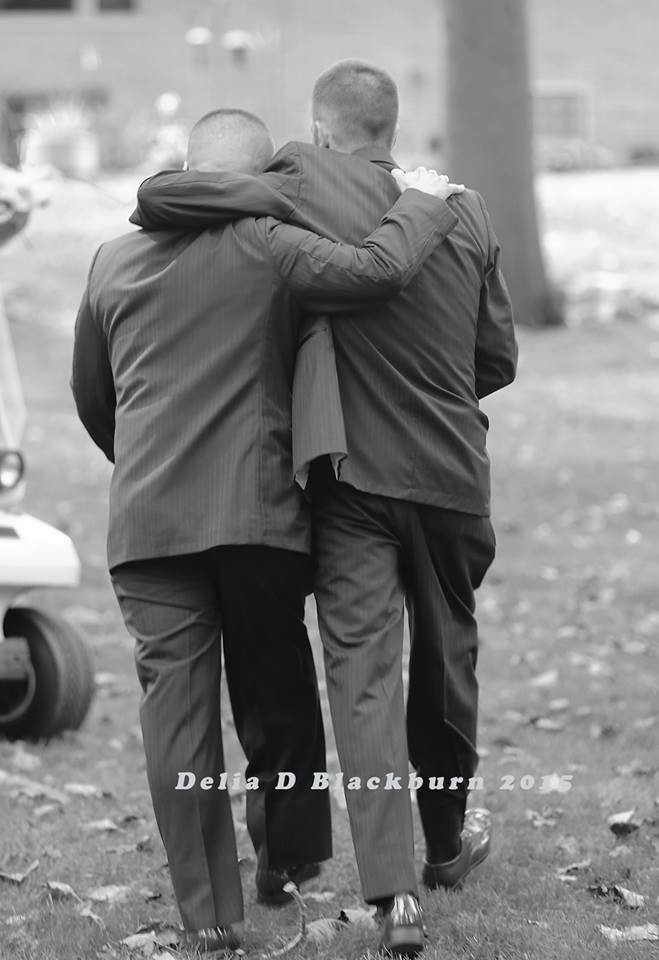 Courtesy of Delia Blackburn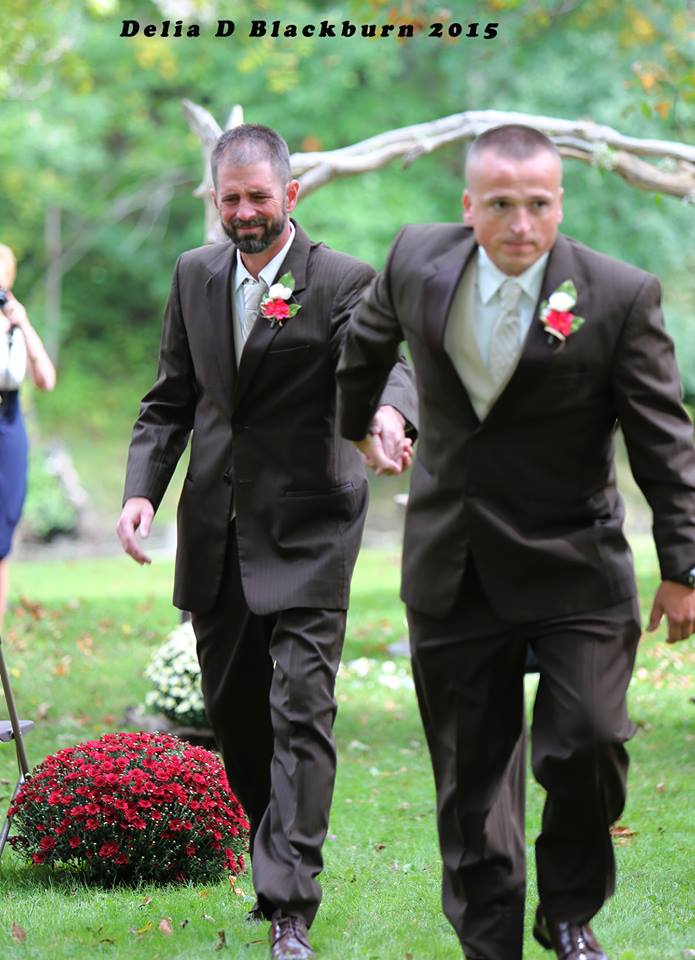 Courtesy of Delia Blackburn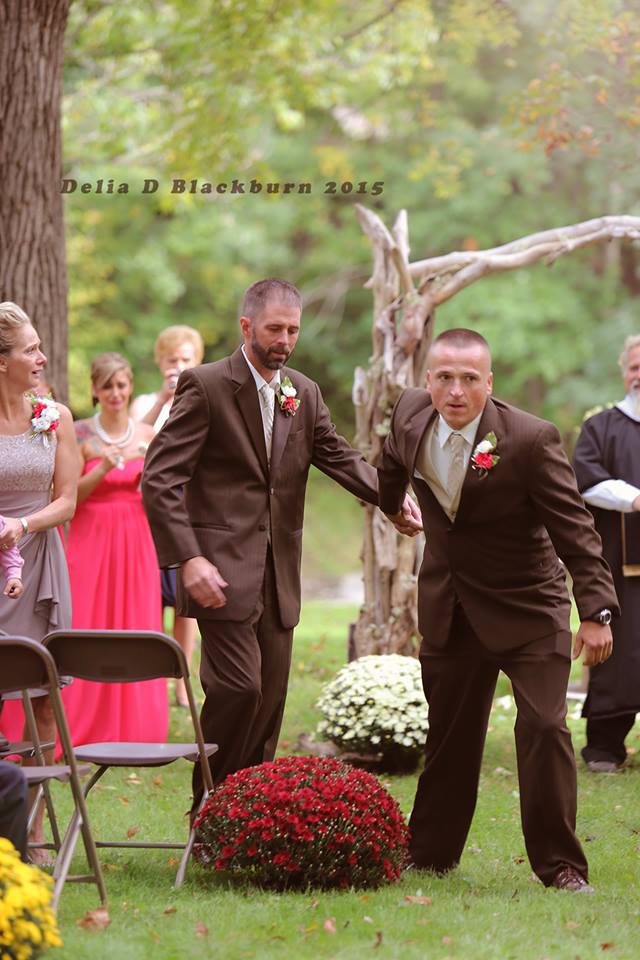 Courtesy of Delia Blackburn
We wish to congratulate the newlyweds and give a standing ovation of happiness to the dual Fathers of the Bride.