There is nothing like New Orleans during Mardi Gras. Everyone should experience it at least once. The sights, sounds, and tastes of Mardi Gras are intoxicating and it can be easy to lose your head so it is important to make sure you do it right so it can be a memorable experience… in a good way. Here are some tips to help ensure your trip to Mardi Gras is the amazing experience it should be.
Be Safe!
NOLA during Mardi Gras brings crowded to a new level and the novice is easily spotted by thieves as easy pickings. It is easy to have a safe trip by taking a few simple precautions:
It is best to leave the car behind, for a myriad of reasons. Alcohol consumption, crowds, and parking issues are all good reasons to take cab, walk, or use public transportation

. If, however, you feel you absolutely have to have your car (or RV or truck, or whatever) DO NOT leave anything in it

.

 Chances are the vehicle will have out of state plates, which to local thieves translates into a beacon that says "I'm from out of town so all of my stuff in here…and I won't be back for a while". Don't make it easy for them and hard for you!

Leave the expensive baubles at home

. Mardi Gras is not the time to show off your expensive jewelry.

 Where there are crowds, there are pickpockets and petty thieves. One quick bump in the crowd (which is inevitable as the crowds are insane) and your expensive watch is off to make someone else a quick buck. The risk goes up relative to how much alcohol you have consumed.

Dudes,

don't keep your wallet in your back pocket

and ladies

leave that purse at home

.

Get a money belt and travel light. Those same pickpockets that stole your watch will also steal your purse or wallet. Think about this when getting dressed. Money clips and wallets are easily lifted, money tucked into the bra or pinned in the front pocket not so much. Also, don't put all of your eggs in one pocket…spread the wealth into different spots. That way if they do get you in one pocket, they don't get it all.
Street Smarts!
Now that your money is safely stowed and you have figured out how to get back and forth from the hotel without having to drive it is time to get geared up.
Make sure you dress right! You will be walking a ton so leave the brand new shoes in the hotel room and

don your sneakers or other comfy walking shoes

. If you wear your new shoes you will be done by noon because of the blisters and no one is going to stop and tell you how much they love your shoes. They may throw up on them though.

Dress for the temperature.

It could be 40 degrees out, it could be 80. You will be outside a lot so make sure you are equipped to deal with it.

If you wear a costume, know you will be in it for up to 12 hours or longer. Keep this in mind as a cumbersome costume can make peeing, eating, walking, etc all the more challenging.

Locate a place to pee

.

Seriously

. Public restrooms are almost non-existent

and porta-potties are extremely hard to find too. You may have to pay a place to get all day restroom access, but fork over the money. It won't be much and it will be worth it. At the very least it will be less than the fine you can incur if you get caught using the local shrubbery as a potty. 
There are several ways that you can help make the most of your Mari Gras days and nights. It is good to do some research to find out what is happening while you are there. There are some great apps and websites that will help you navigate the French Quarter and other key areas of the city.
http://www.mardigrasneworleans.com/

is a site I have personally used on several occasions to help me survive the season. It is basically one-stop shopping. There are links to the history of Mardi Gras, the Krewes, parade routes, travel planning tools... the list goes on. They also have links to balcony tickets. 

There are a lot of apps that can be helpful. The local television station have parade route apps, but I have found

Mari Gras Party-Parade Guide

 (click the link to access the Apple version and

CLICK HERE

for the Google Play version) to be the easiest to use and is the one I use and recommend to friends. The app allows you to find parades by neighborhood or krewe. It also provides info as to where the parade is along the route so you can catch it at just the right time. It also provides restaurant and bar info so you can find a place to eat nearby.
Food and Libations
Be aware that many places have limited menus for both food and beverages during Mardi Gras. Some restaurants change from sit-down to grab-and-go menus and many bars stop serving drinks that take a bit to prepare. Keeping this in mind…you will have no shortage of food and drink options.
Have fun, but not too much fun. New Orleans is a big, crowded city that is used to managing Mardi Gras. This means that locals get it and thieves do too. 

Keep your wits about you

. Don't ruin your trip by becoming an easy target.

Stay where the people are

. It is true what they say: there is safety in numbers. Wandering down dark streets with a few drinks in your system is not the brightest idea.

Eat King Cake

. It is a Mardi Gras tradition. IF you find a baby in your King Cake it is ok, it just means you need to buy the cake next year.

Muffalettas

are a must.

This cheesy, meaty sandwich is easy to eat on the go and big enough to share.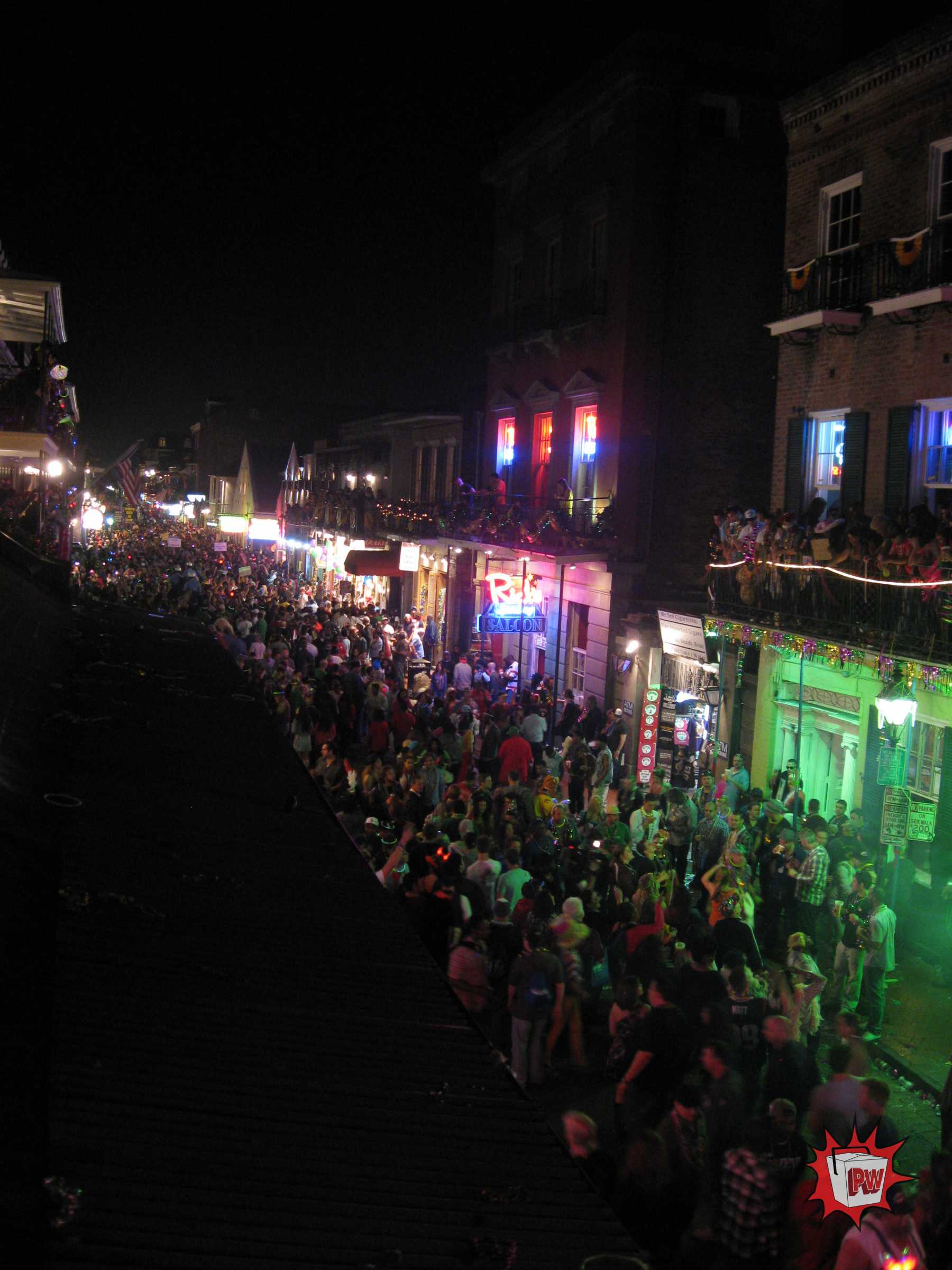 PopWrapped
Other Things to Keep In Mind:
If you can afford a balcony package, get one. They can be well worth it. Some offer full day buffet, open bar, and a place to pee. They can afford you the luxury of coming and going so that you can have the opportunity to catch and throw beads. It will also allow you to get above the crowd as midnight approaches and things get even more intense.

Bring a few plastic shopping bags. You will collect a ton of beads, coins, and other throws. If you scored a balcony you can throw some of your beads to the masses so you don't have to carry them all home.

Mardi Gras can be fun for the whole family, but find kid friendly places and events. Kids have no place in the French Quarter, especially after dark. Most of the breast flashing and other such debauchery takes place in the Quarter.

By the way, the NOLA PD frowns on nudity and if you get caught "showing the goods" you WILL be arrested.
Phew, that is a lot to remember! But I promise you that it is worth it if you want to have the best Mardi Gras experience ever. Pack your backs, head down to the Big Easy and