Kanye West is no stranger to making headlines for his bizarre twitter rants, the latest spectacles including his tirade against Whiz Khalifa and his proclamation that comedian Bill Cosby who is accused of sexually assaulting 50 women is "innocent."
Have you ever wondered what drives the famous rapper and infamous megalomaniac to actually share this kind of thoughts to the public? Well someone at the BBC thought it was a good idea to have some of his tweets analyzed by a professional.
Geoff Beattie, an author and Psychology Professor at Edge Hill University, conducted the analysis and his novel conclusion will leave you shocked: Kanye is narcissistic.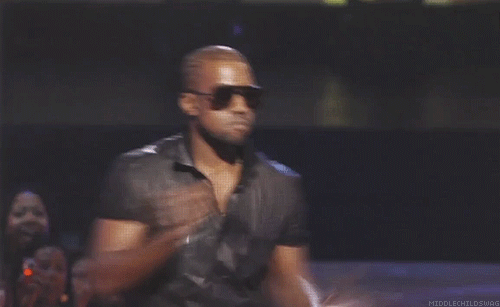 giphy.com
Not really that surprising...
"Most people realise that self-praise is not really that interesting, but people who are high on narcissism are experts at complimenting themselves. They're looking for people to tell them how good they are but, failing that, they will use strategies to self-praise" Beattie explained when he analyzed a tweet of Kanye praising his own album.
https://twitter.com/kanyewest/status/692083418083921921
But it's not just the obvious self glorification posts that are sign of his narcissism; according to Beattie it may be something as innocent as Kanye posting about changing his mind on what to name his album.
"He can't make up his mind about an album title. I often can't make up my mind about the title of a book, but I don't think anyone in the world would be remotely interested in my process of deciding. But if you have a psychological nature like Kanye, you of course think people will be fascinated by the minutiae of your thinking. That's his belief - that anything he does is interesting to people" Beattie says.
https://twitter.com/kanyewest/status/594928453675159553
To be fair, Kanye West is a celebrity, and people often are interested in the things celebrities do, even the mundane . But the professor does explain how that particular post can be a sign of a narcissist, claiming "there are different ways of talking about your thought process. This is feeding something and it also tells us something about the culture we're living in - people follow Kanye, so they can know something about him, and share that, and get credit for it. And as they do, his narcissism grows and grows and grows." Beattie explains.
And it seems that there is a dark side to Kanye's apologies as well "Narcissists take offence easily and many of their spats involve anger, leaving them in the position of having to say sorry. And what's interesting here is that it's like he's lining up the apologies to get them out of the way" Beattie points out.
But what exactly drives this ? Beattie says it may be insecurity. "some people have argued, of course, that the problem with narcissism is that it disguises something - quite considerable self-doubt." he explains.
He points out to a tweet of Kanye saying he isn't a designer because he wasn't invited to St. Martins as an example.
https://twitter.com/kanyewest/status/568799151686750208
"The classic insecurity of the narcissist." Beattie says "he seems to be hoping for here is for his followers to go, 'Of course you're a designer! Because many people who went there aren't nearly as successful as you as a designer." he explains in reference to the tweet."So, this is a slight admission of insecurity, which has to be covered up immediately by simultaneously pushing for more compliments."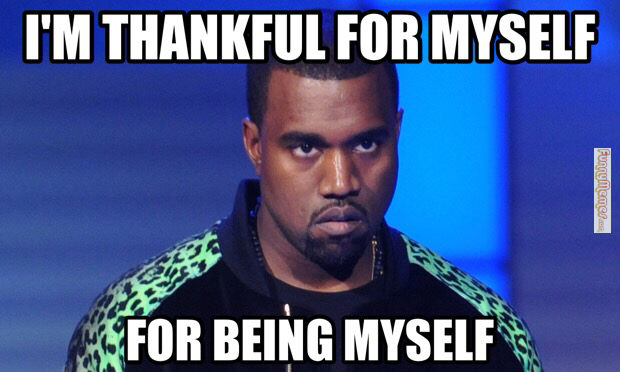 linkedin
What do you think about Professor Beattie's diagnosis? Do you think Kanye West would agree, or will he be too busy listening to The Chainsmoker's "Kanye" to reply? Let us know!