What happens to the iconic character of Ironman once the equally iconic Robert Downey Jr. hangs up his suit? Read on to find out!
Recently Captain America:  Civil War director Joe Russo discussed Robert Downey Jr's eventual departure from the Marvel Universe with Forbes.  Russo said, "I think the only way that you could reboot that character is to give a generational gap that would allow another actor to at least have a chance to redefine that character without the enormous specter of Robert hanging over it. There are so many characters in the Marvel universe that can pick up the ball and run without it through the next phase or two before you need to see Iron Man again, frankly."
So, what we see here is that Ironman could theoretically disappear from the Marvel universe for a time.  Downey Jr is signed on for the third installment of the Avengers films but now that Infinity Wars is being broken up, we aren't sure that we'll get more than just part 1 with him involved.  It's hard to imagine anyone else playing Tony Stark because Downey Jr is Stark.  
There is no other way to put that other than to say that Robert Downey Jr and Tony Stark are one in the same.
The thought of anyone else putting on the iconic suit drives us into a well of sadness.  Russo's idea of giving Ironman a break is wise, because we can't have someone else just thrown in our faces as soon as credits roll on Infinity Wars.
We believe we've already had a taste of Marvel's future with the end of Age of Ultron, which introduces some new heroes to take over the roles our heroes could leave behind.   Replacing RDJ makes us think about the rest of our great heroes and how long they might stay in this world before they too move on from the characters.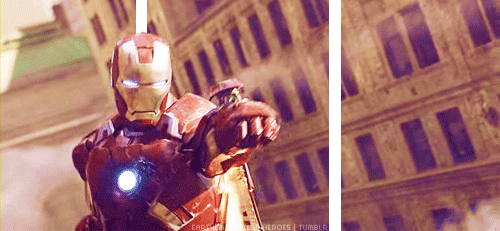 giphy.com
Is there anyone you can see taking over the role?  How much time should pass before they recast?  What's your favorite RDJ/Ironman moment?