Arista Records turned 15 years old in 1990, and celebrated the occasion with a Radio City anniversary concert named for Dionne & Friends' chart-topping "That's What Friends Are For." Performers and guests included Hall & Oates, Patti Smith, Carly Simon, and Whoopi Goldberg, but one of the most memorable moments came when Whitney Houston jogged to the stage for an effortless take on her 1987 hit "I Wanna Dance With Somebody."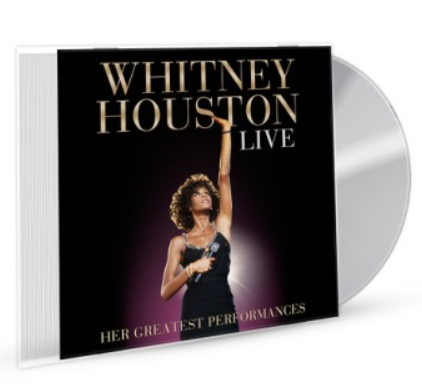 Courtesy of Myplaydirect
Originally airing on CBS, the video has been recorded in low quality, but now you can watch the more high-quality version. This version that will appear on the forthcoming Whitney Houston Live: Her Greatest Performances compilation. Out November 10th, the two-disc set spans from "Home" (recorded on The Merv Griffin Show in 1983) to "I Didn't Know My Own Strength" (recorded on The Oprah Winfrey Show in 2009), and also includes three songs from her "Welcome Home Heroes" special and her Super Bowl XXV "Star Spangled Banner." The full track list, and a pre-order link, is available 

here

.
Last week, producer Clive Davis spoke to Rolling Stone about the release, calling a 1994 American Music Awards medley his favorite track. "You look at award shows today and see a hundred people onstage and moving from one big production to another," he said, "but this was the spotlight on one person. It shows an incredible talent. Her voice was at its peak prime. What the impact was on the audience was so unique."
Check out the amazing performance and the vocal greatness of Whitney below:
Don't you wish we still had musical artists that didn't need to have big productions while they performed?
Keep Up With PopWrapped On The Web!
Twitter  SoundCloud Facebook Instagram Tumblr Pinterest YouTube