If you've seen Psycho, you know that Norman Bates doesn't have a brother. At least, he doesn't have one that appears on-screen. However, on Bates Motel, Norman has a brother. How does the show explain his absence from the movie? Norman already killed his mother; will Norman kill Dylan too?
The movie Psycho inspired Bates Motel, and the show serves as a prequel for the film, exploring the close and twisted bond between Norman (Freddie Highmore) and his mother. His half-brother Dylan (Max Thieriot) is older and has a troubled relationship with their mother, Norma (Vera Farmiga).
Dylan fought with Norma before leaving town about Norman needing more medical treatment. As usual, Norma was unwilling to face the truth, and she told Dylan to leave town and not to talk to Norman. After Norma dies, Dylan calls Norman but has no clue about their mother, and Norman doesn't clue him in. Dylan figures that he's essentially dead to their mother and doesn't expect her to contact him. He reaches out to Norman, offering to be there for him, but Norman tells him they shouldn't talk anymore because it's not what Norma wants or needs.
Sometimes it's hard to tell how tuned into reality Norman is. It's hard to know if Norman was writing off his brother to keep the news of Norma's death all to himself or if he really believed he was doing what Norma would want. With Norman teetering on the brink of his Mother personality, there's a chance that he could get violent with Dylan again.
With Marion Crane (Rihanna) set to appear in Season 5, the TV show is linked back to the movie, and that leaves us wondering: what happens to Dylan? Will Norman kill Dylan? Or does fate have something else in store for him? Let's take a look at some possible outcomes for Dylan after he returns to White Pine Bay.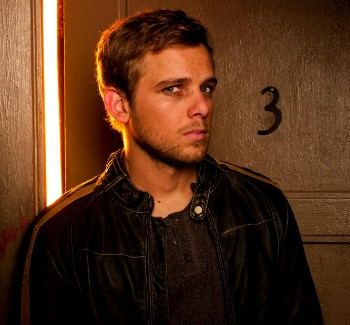 A&E
Dylan Cuts All Ties With Norman
Dylan will be understandably pissed at his brother when he learns that Norman kept their mother's death from him. He's never been able to break the bond between the two, not that he wanted to, but he's resentful that he's never been close with his mother. This omission might be the final straw and cause Dylan to leave town, wanting nothing more to do with his brother.
Someone Else Kills Dylan
Dylan was previously involved with the local drug trade and found himself in danger more than once. Without his father around to run interference, he could find himself in over his head and staring down the barrel of a gun.
Dylan Is In A Fatal Accident
It seems unlikely that Dylan would die in a random car accident. If the show plans to kill him off, doing it that way would erase any emotional impact by not pulling him into the plot.
Will Norman Kill Dylan?
Dylan might suspect Norman of killing their mother, and, if he accuses him, there's no telling what happens. The Mother personality will do anything to protect Norman; does that include killing Dylan? What happens if Dylan discovers Norma's body? Norman will kill again, but will Norman kill his brother?
A premiere date for Season 5 of Bates Motel hasn't been announced yet, but let's hope the show continues its trend of premiering in March.
Anything could happen on Bates Motel, but Norman wishing Dylan well seems next to impossible. Dylan is returning to town, and he'll soon learn about Norma's death. Despite having a complicated relationship with his mother, they had grown closer, and her death will affect him. We're looking forward to seeing his reaction and hoping (but doubtful) that he lives happily ever after with Emma. We're worried that Norman may kill Dylan to keep him silent if he discovers the truth about Norma.
What do you think happens to Dylan? Let us know in the comments below!