If you're reading this article, I imagine it's because you're either a fan of author Jennifer Donnelly, or just an overall bookworm who is physically unable to simply move past a post in which someone is offering you the chance to win a free book and learn about a new author. Hopefully you're both.
I understand; in fact, we are kindred. Jennifer Donnelly's Waterfire Saga is a unique tale set beneath the sea, starring mer-people and water spirits and everything else one may expect to find in the ocean's depths. 
SEA SPELL
may be the last in the series, but I have a feeling it's a series you'll return to again and again. Only three novels precede it, so catching up will be a cinch. 
Disney-Hyperion are graciously providing one very lucky PopWrapped reader with the final installment of the Waterfire Saga and some sparkly, awesome nail polish.  How does one win this fabulous prize, you ask? Simple! Just like and share or like and retweet this post. A winner will be chosen at random on Friday, June 17th.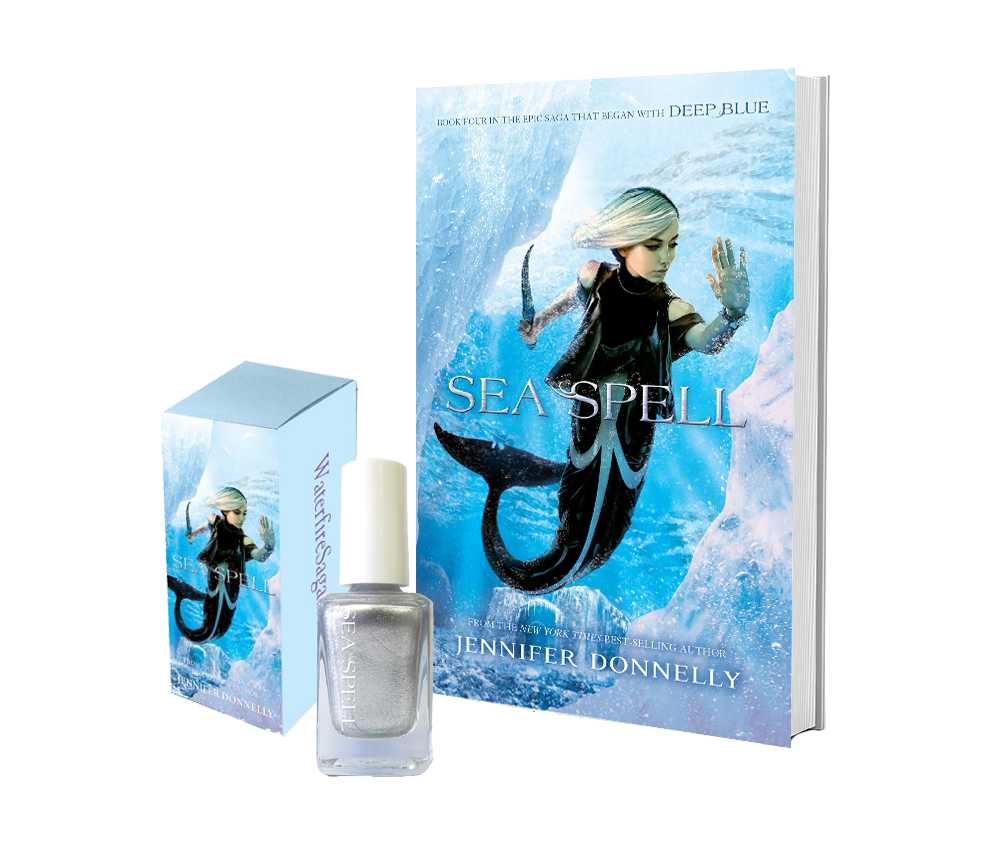 Disney-Hyperion
Take a peak at the synopsis and tell me you're not intrigued... I dare you:
At the end of Dark Tide, Book 3 in the Waterfire Saga, Astrid leaves her mermaid friends to confront her ancestor, Orfeo, the evil force behind the rise of the monster Abbadon. Orfeo possesses one of the six talismans that the merls need in order to keep the monster locked up forever. But without the ability to songcast, how will Astrid be able to defeat the most powerful mage in history? 

Meanwhile, Serafina and her Black Fins train goblin troops for battle against her uncle Vallerio's death riders. Will Sera ever see her beloved home—and her beloved Mahdi—again, or will the Volneros take over the mer realms while Orfeo takes on the gods themselves? Nothing less than the fate of the underwater world is at stake in this breathtaking finale. 
You can also get a jump-start on things by reading the 18-page prologue in full here. 
I received my own copy of Sea Spell and the nail polish and I must say, I am totally in love with both. I've started Sea Spell and I am completely hooked; and the nail polish is really good, too. 
It covers really well and looks fun yet subtle all by itself on a bare nail.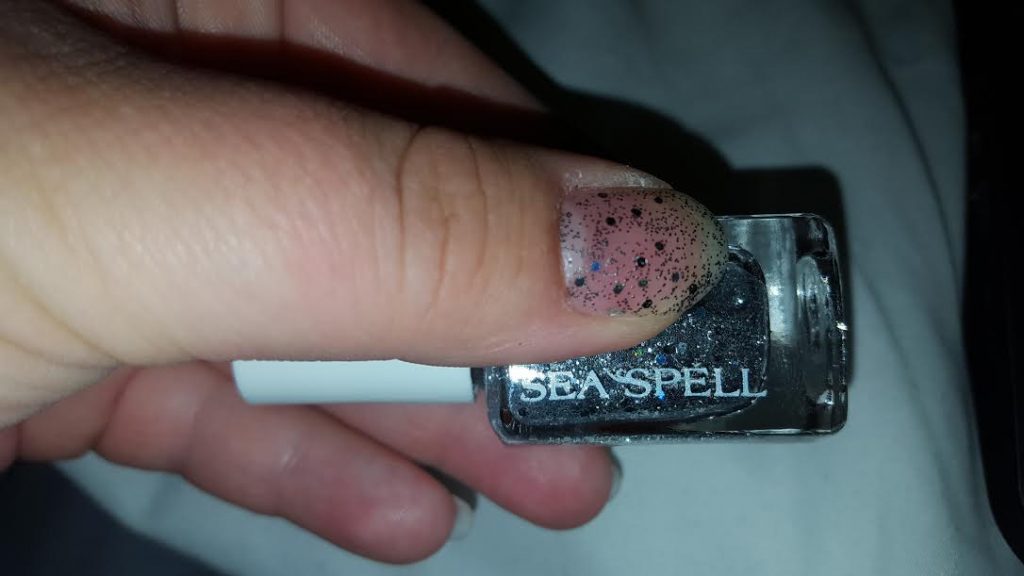 PopWrapped
It also looks totally rad as a top-coat to help your base color really pop and shine.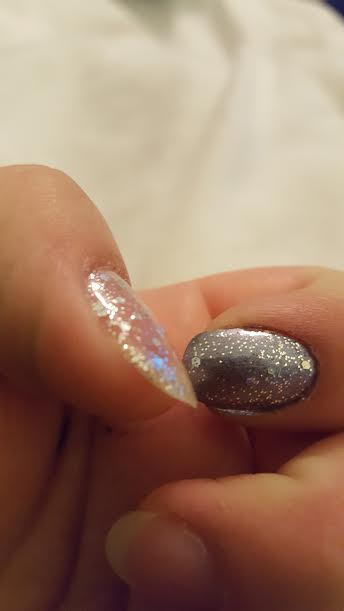 PopWrapped
Whatever way you choose to wear it, I'm confident you'll be happy with it. After all, if you don't like glitter, you're no friend of mine. 
Remember: all it takes is a like and a share or a like and a retweet to give you a shot at winning this amazing book swag. Nothing to lose and everything to gain. Sounds like a no brainer to me. 
*Give away open to US addressees only.*
Contest and prizes brought to you by Disney-Hyperion.